Home building can be amusing, but it can sometimes be nerve-racking. Once you've designed your exterior look, you may need to visualize the appearance of your interior decor. A sliding custom barn door can be a perfect way to add functionality, style, and personality to your interior decor. You can easily install, customize it, and it doesn't occupy floor space. That said, here's all you need to know about barn door: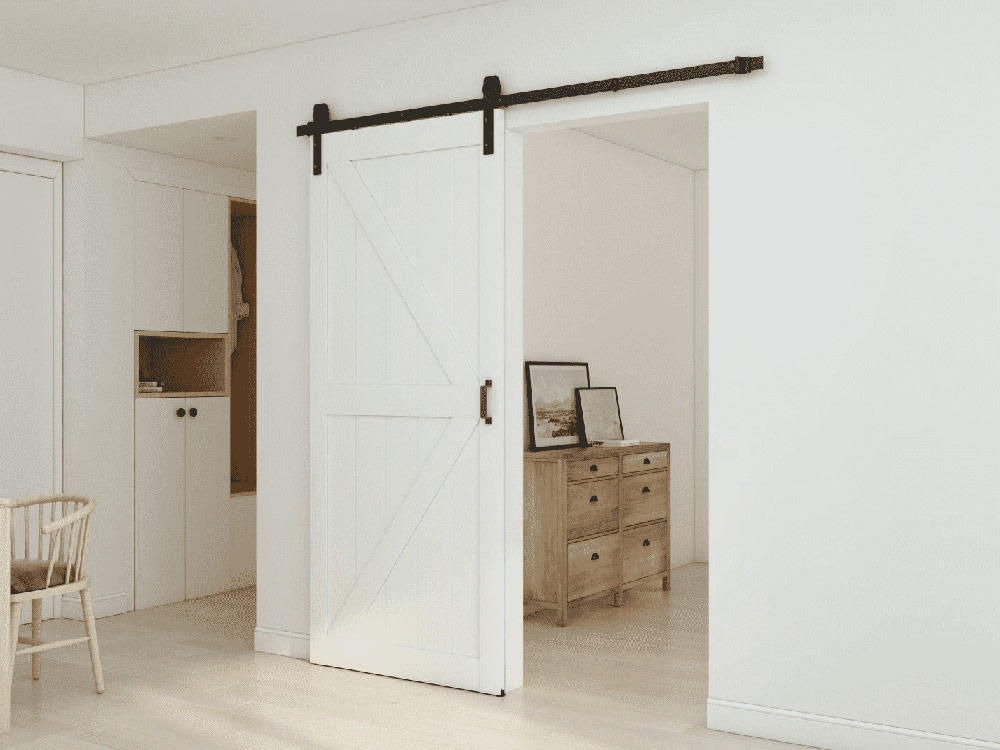 Meaning of Barn Doors
Barn doors are sliding doors with unique designs that provide a more rustic approach to your door panel. Initially, these doors were designed for farmers with large barns and required a door that enabled their cattle to move in and out by sliding out of their path. However, nowadays, most homeowners use barn doors to give their spaces a modern and decorative touch.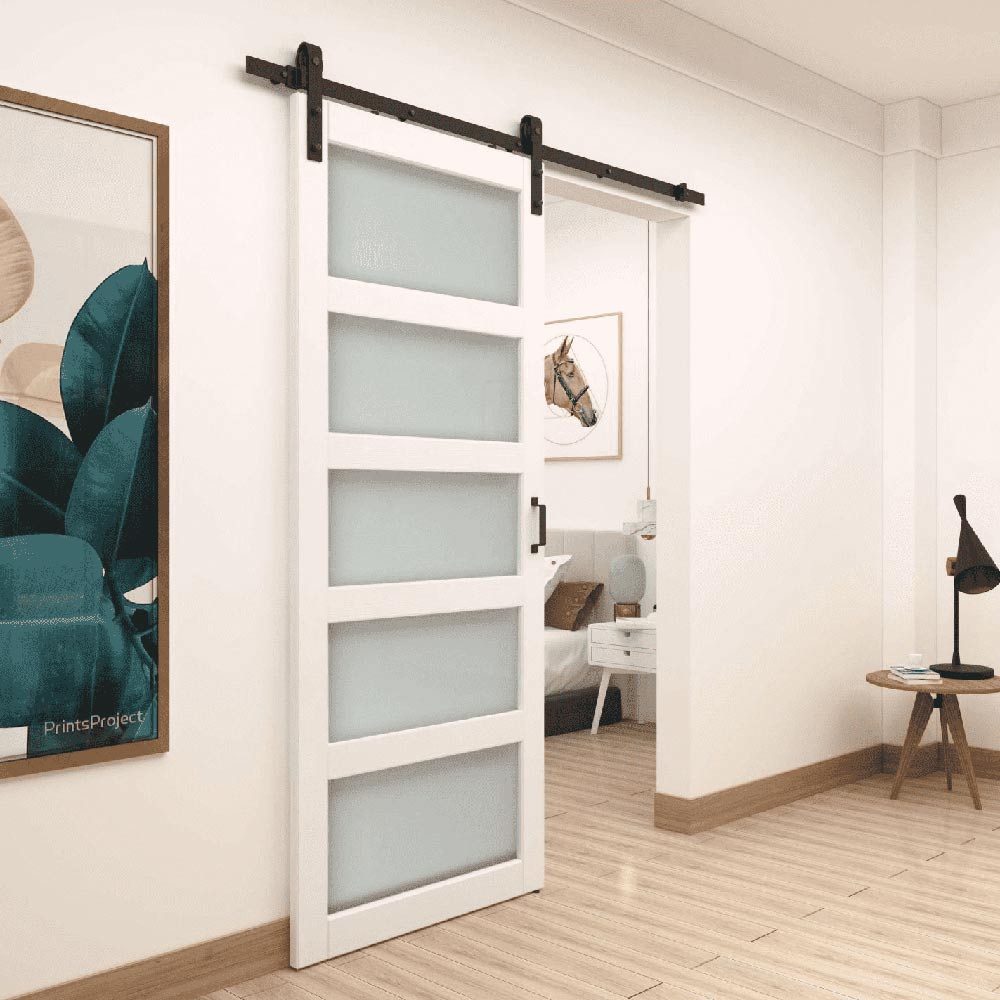 Barn doors are available in various styles, and you can use them for different purposes. For instance, you can install them as single or double sliding doors. Ideally, you use single sliding doors for the interior of your home, like the bathroom, kitchen, closet, etc.
On the other hand, double barn doors are used for wider openings like an office or your main living room.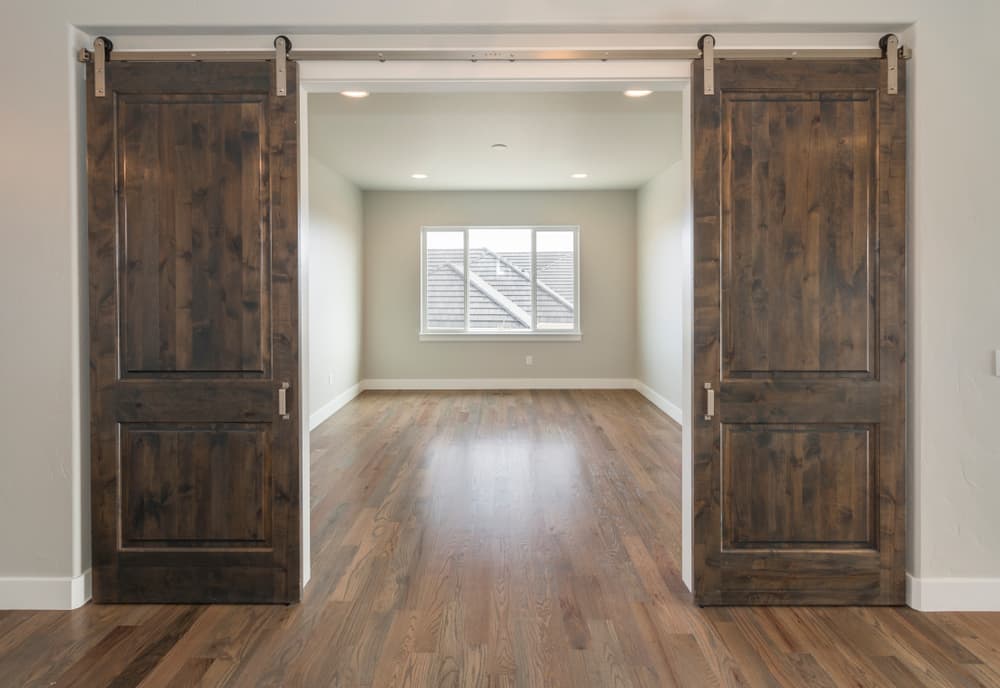 Types Of Barn Doors
There are different types of barn doors available. Some of the common ones are:
Custom barn door
All our interior barn doors are custom to match the measurement of your door opening with the style and finish you desire. The outcome is exceptional product that'll last lifetime in your home.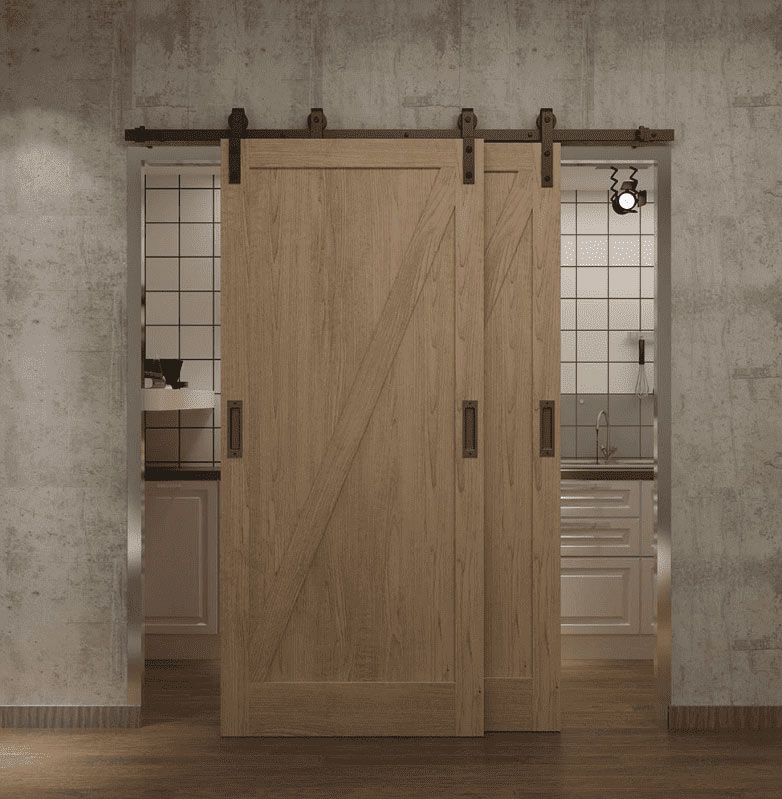 Industrial barn door
The industrial sliding barn doors are made from a long lasting material and display robust appearance, clean lines, and hardware that can resist extra weight and tear compared to other doors. In addition to using these doors in an industry,  you can also use them in any of your rooms and give your home a unique design element.
One good thing about industrial barn doors is that they're strong and the hardware includes tracks, door handles, bolts, etc.
Modern barn door
Our modern barn doors give your home the latest and trendy style. We embrace the modern style by combining conventional and industrial styles with hardware and track that has a rustic nostalgia.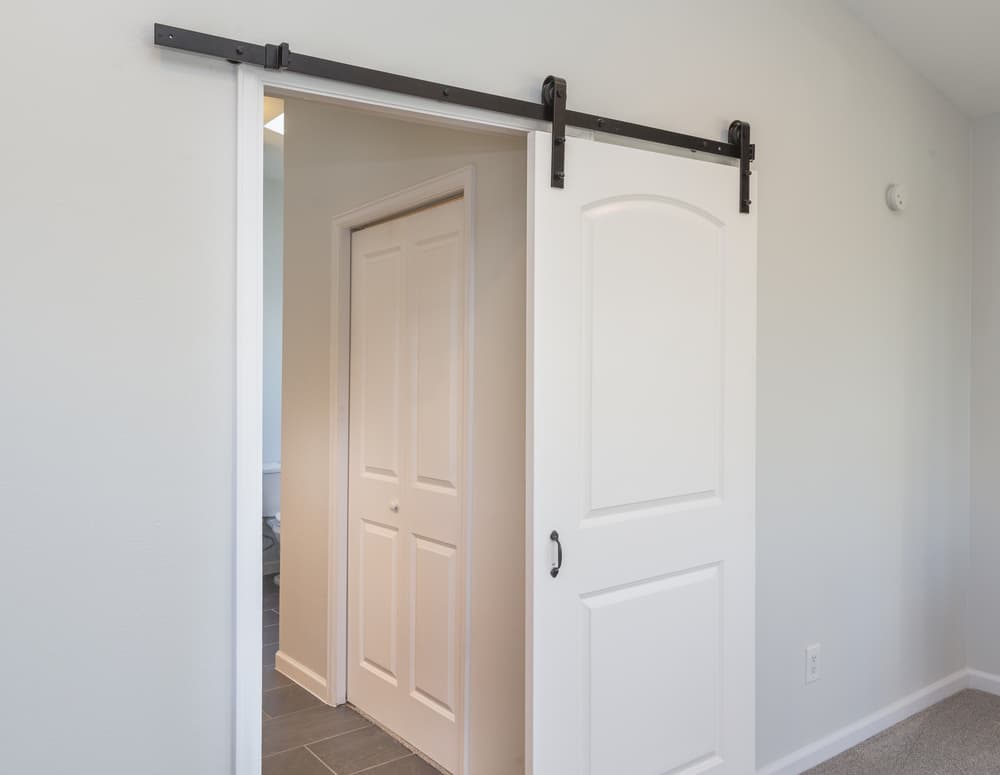 Pocket door
These are used in rooms with limited spaces and don't support the swing of a hinged door. A pocket door is a sliding door that vanishes into a compartment in the adjoining wall when you fully open it.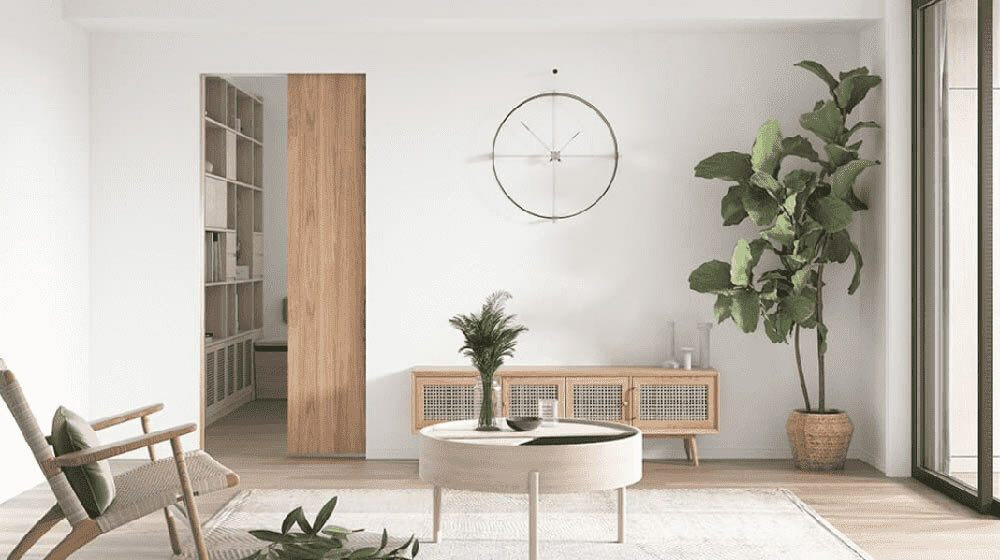 Benefits of Barn Doors
Custom sliding barn doors offer a plethora of advantages than traditional ones. They can be a perfect way to add personality and beauty to your home. That said, here are the top benefits of installing sliding barn doors in your home:
Saves space
Undoubtedly, interior barn doors are a classy way of saving space. Traditional doors require a space to open, which can be inconvenient in small spaces. Alternatively, sliding barn doors take up wall space instead of floor space. This unique and stylish feature for sliding barns makes it a great option for small rooms that make you place furniture near doorways.
Another great way to save space with barn doors is to use them as pocket doors that are completely hidden when open, thus creating more space. Additionally, you can use a glass barn door that opens up a room, giving it a bigger feel.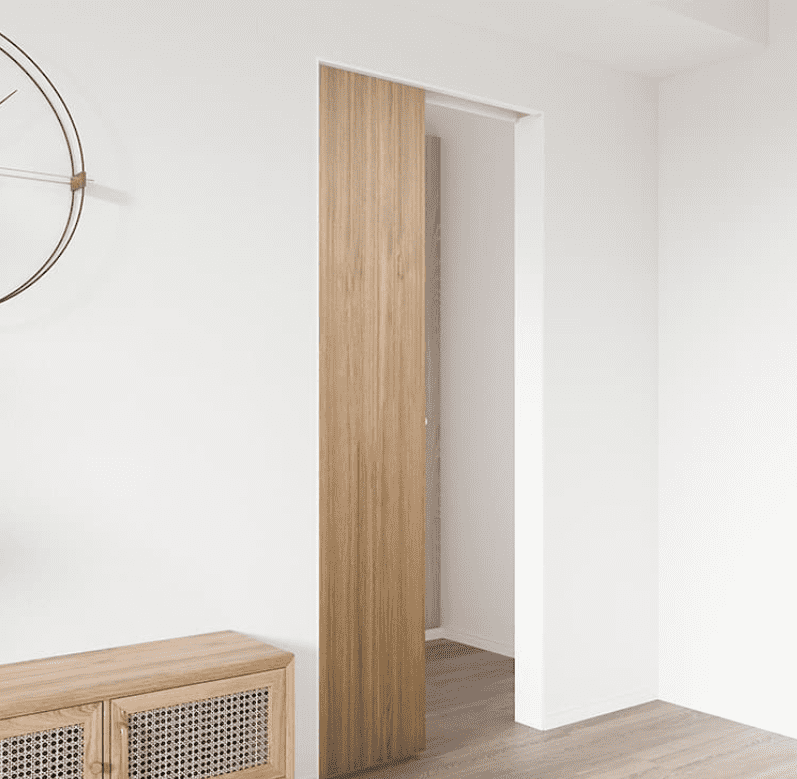 Easy installation
One of the most significant benefits of barn doors is the ability to install it yourself. Traditional doors can be challenging to install since they require accurate measurements and pre-cut doorways. Also, when changing them, you may need to change the entire door frame. Thankfully, you can install the barn door hardware individually.
Generally, sliding barn door installation requires some pieces of hardware like screws, brackets, and track. You can decide to purchase barn doors or convert your existing doors. If you may need to change your door in the future, you can easily remove the attached one and swap it with a unique style.
Barn doors are eco-friendly
Interior barn doors are both sustainable and eco-friendly. They're made from superior quality wood, thus they last long and can be renewed. Furthermore, barn doors are energy efficient. The glass panes enable natural light into your rooms and offer perfect insulation.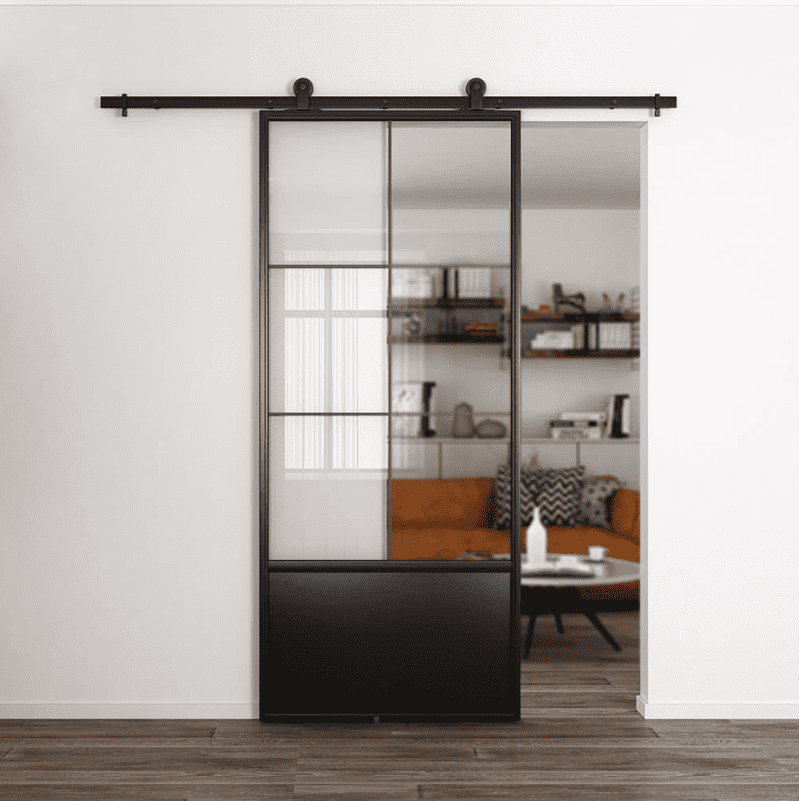 Wheelchair friendly
The lightweight and space saving nature of sliding barn doors make them wheelchair friendly. Since they occupy little space when open, they leave a large area for people to move easily within your home. Additionally, due to their light weight, anyone with a disability can easily open it and move around on their own.
You can use the entire width of a large door frame
Sliding barn doors work perfectly in major living rooms, proving a better choice for covering a wide opening. Its advantageous using a full width of a large door frame with unique modern barn doors or rustic.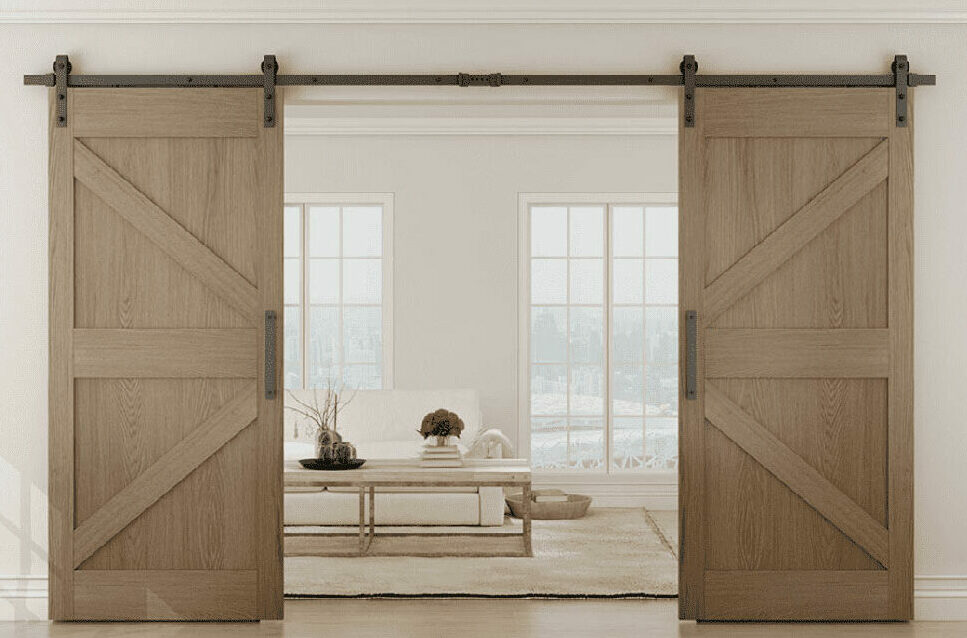 Barn doors come in various styles
Interior sliding barn doors come in different types. We produce door styles that allow you to add numerous hardware options with a wide range of finishes, designs, and sizes. Both single and double-door barns are available, but if you need a style that's truly yours, we can customize it for you.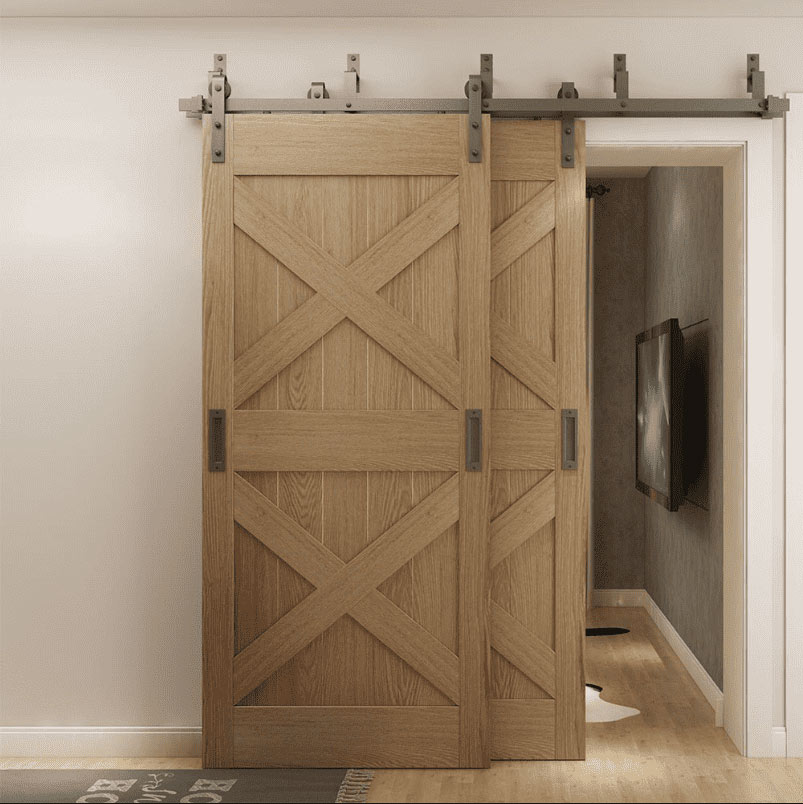 Exceptional hardware alternatives
The sliding barn door hardware you select has great influence on the final look of your doors. Although you can customize your interior barn doors to suit your unique style, we offer exceptional hardware options that can help you create a distinctive barn door and set it apart.
Lightweight
Traditional doors can sometimes be difficult to open and close, especially for kids and the elderly. However, a barn door is created in a way that they can slide smoothly to open and close. This makes it easy for anyone in your home to operate due to their light weight. For safety reasons, we can add a soft finishing feature that can lower the risk of fingers and toes being squeezed when the door opens or closes.
Can You Turn Any Door To Barn Door?
Well, you may be having a regular door at hand that's in good condition and you don't want to go to waste, so you wonder if you can turn it to a barn door. Even though you can buy a door for barn door installation, you can convert any door to door barn with unique tracks and hangers. However, sometimes, not all doors can work.
For that reason, before converting any door to a sliding barn, ensure that it:
Has a solid frame to allow you attach the sliding hardware on top
Is tall and wide enough to to cover your door opening opening to a slight extent
Doesn't contain any hinge hole, but you can fill them
Aesthetically looks like a sliding door
Doesn't have any door knob hole, but in case of any, you can fill them
If you have a standard door type with the above features, you can definitely turn it into a sliding barn door.
Barn Door Sizing and Measurement
Unlike a regular door that you only measure the perimeter of the frame to pick the appropriate size, you must measure the surrounding wall space for a sliding barn door. This enables you to determine the perfect sizes and configurations of panels to accurately fit each doorway in your home.
Interior Sliding Barn Doors
Our interior sliding barn doors are made of high-quality materials that are durable and can last lifetime. They offer stylish and practical interior design solutions to save space and provide extra flexibility by exposing new areas of your home while hiding some. Therefore, if you need a sliding barn door for a fixed spot or a style advancement, our interior sliding barn doors are a great option to use throughout your home.
We offer a wide range of designs, styles, and finishes that enable you to personalize your interior barn door to perfectly match your desire. Whether you need a custom barn door made of wood or glass, we have the perfect barn door that suits your demands.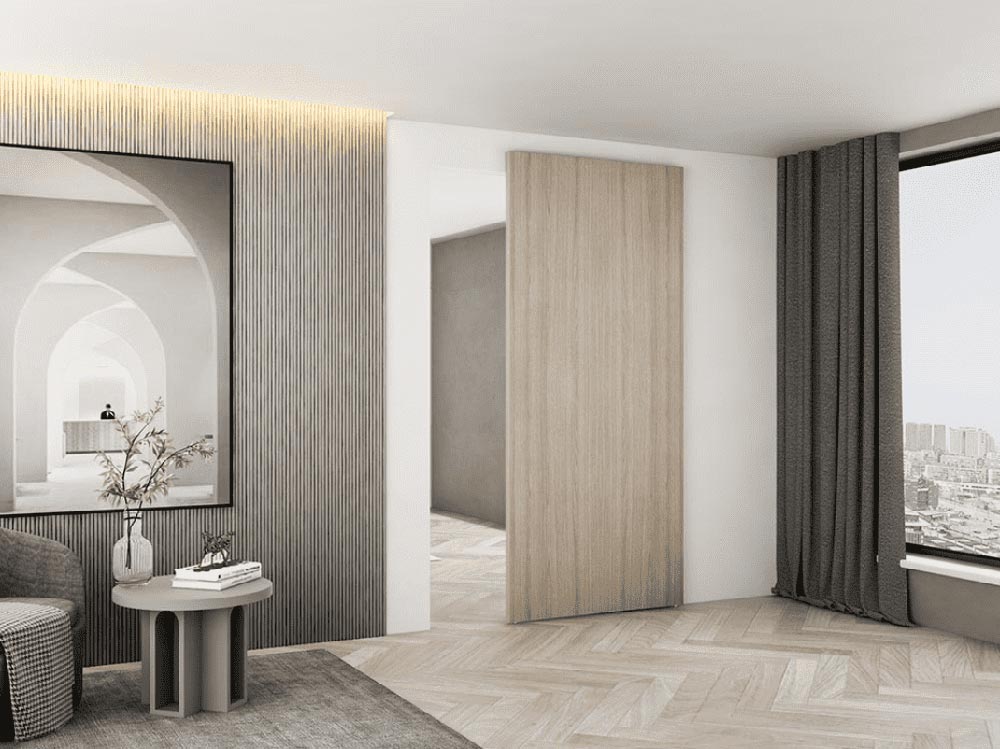 Tengyu Doors is Your Provider for First Class Doors
If you're looking to add charm to your interior decor with barn doors, Tengyu offers the best solution. If you're building a new home or office, or remodeling them, we will help you build handcrafted and customizable doors that can turn your home into a place of your dream. Speak to us and request for a free quote to receive the best barn doors that can give your rooms a heavenly look.