Round Stainless Steel Sliding Door Track Hardware
| | |
| --- | --- |
| Model NO.: | YMXT-YG47 |
| Ref.NO.: | 150101-0246 |
| Brief Descritpion: | Stainless steel top mounting sliding door system with soft closing |
| Position: | For interior door use |
| Application: | For both residential&commercial |
| Main Material: | Stainless steel |
| Surface Finish: | Brushed stainless steel |
| Rail Length: | 2000mm(78-3/4inch),or to be customized |
| Max Loading: | 80kg(176LBS) with soft closing |
| Working Cycles: | 100000cycles |
| For Door Type: | Glass doors |
| For Door Thickness: | 8mm to 12mm |
| Features: | For both residential&commercial |
More Introduction
This sliding system is quite suitable both for commercial and residential use. Firstly it's durable as it's sustainable for up to 100000working cycles with softing closing max loading of 80kg. The stainless steel sliding track hardware system features a stylish and modern design for hanging sliding glass doors. It is a perfect solution for where space is at a premium and aesthetics are important such as offices,hotel rooms, laundry rooms, closets, bathrooms, and multifamily units. The stainless steel hanges glide along on nylon wheels and smooth and quiet oerpation makes it appropriate for shared spaces.Each hanger is equipped with an anti-rise pin to ensure the door can not be lifted off the track. It meets perfroamance requirement of ANSI/BHMA 156.14.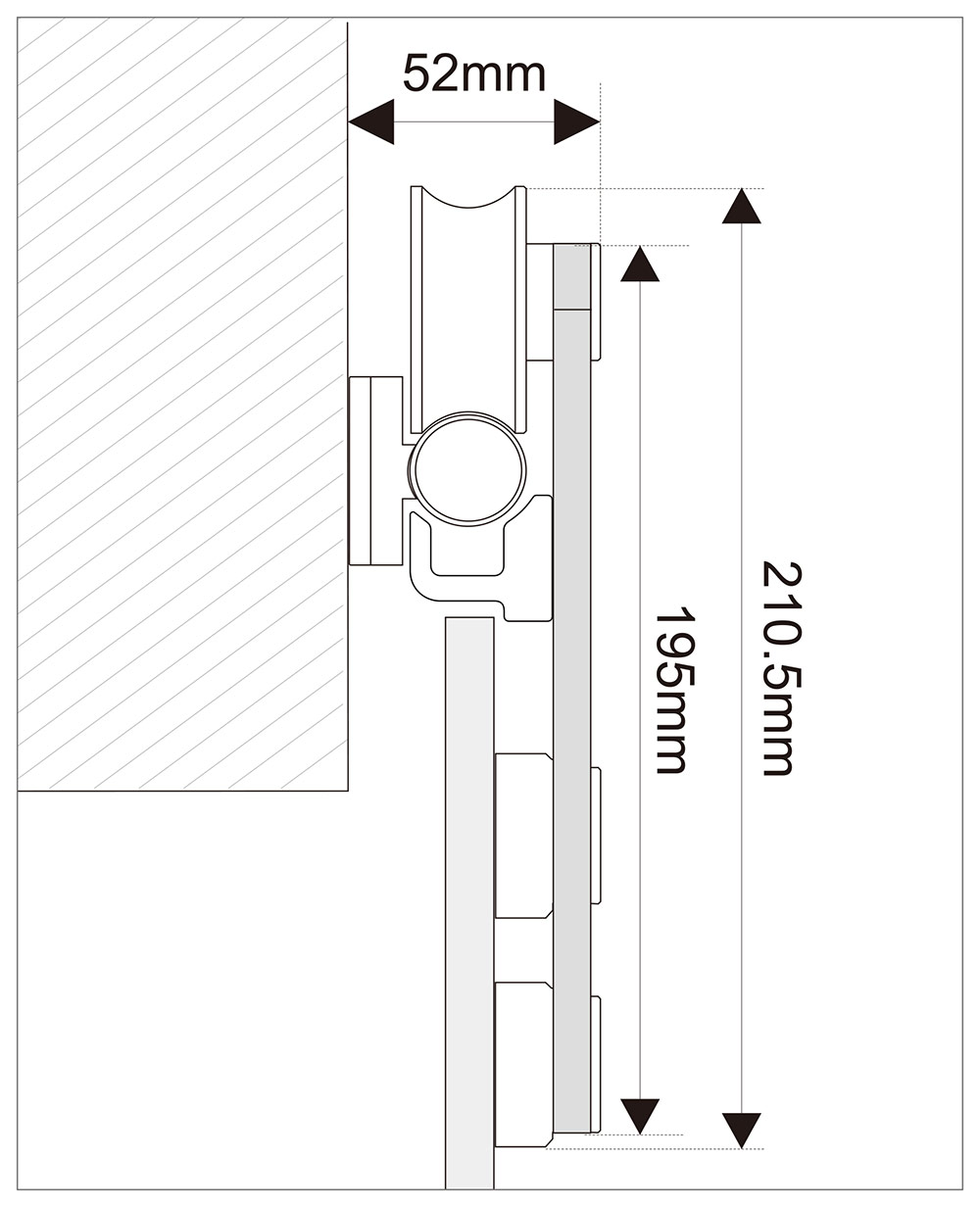 Dimension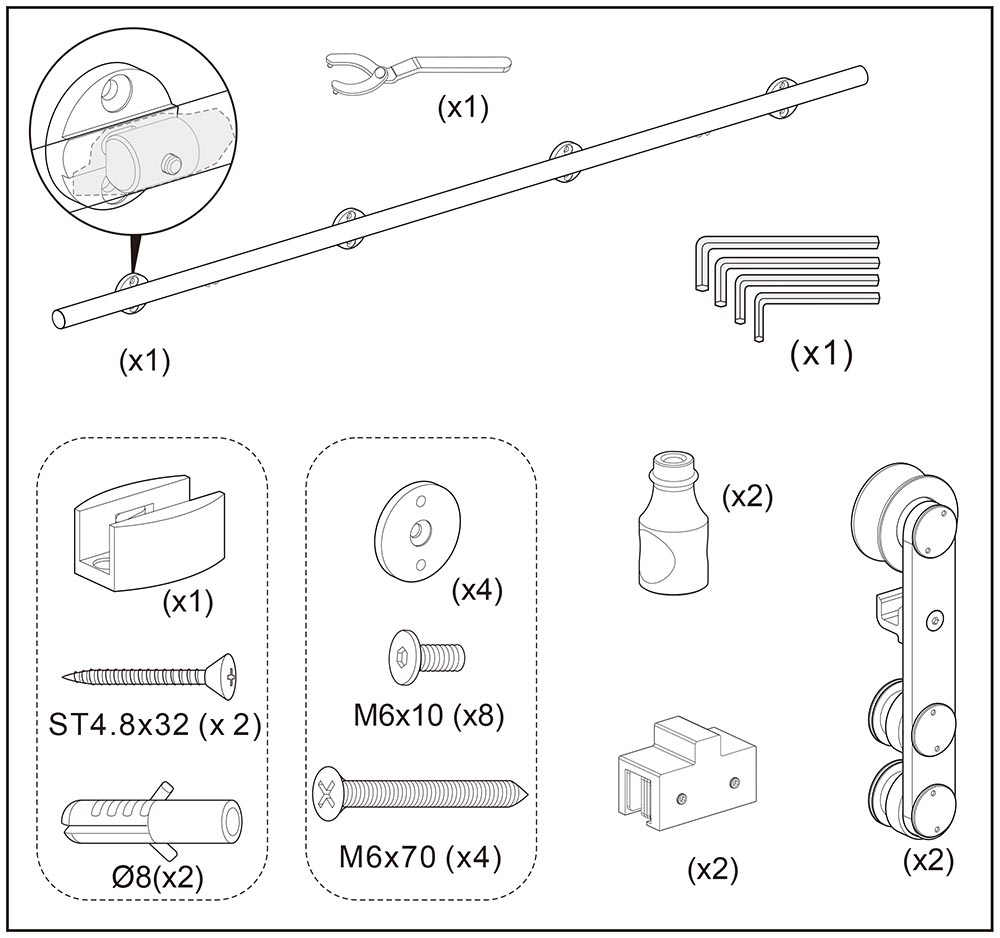 Part assembly
---
Product Package

| | |
| --- | --- |
| Packing Method | Components into boxes and a complete set into a carton, around 78 cartons into a wooden crate. |
| Sales Unit Packing Type | Carton |
| Sales Unit Packing Size | 2040*145*70 mm |
| QTY/Pallet | 78/PLT |
| Pallet Size | 2120*930*107mm |
| Loading QTY | 936sets/20GP, 1872sets/40GP |
---
Stainless steel finishing goes with almost everything. The stainless steel track rails for barn door systems are excellent for glass doors and wood doors because the stainless steel finish blends with these materials. Customers can also use them in their interior spaces, with a wide range of painted wall colors.
These products are easy to mount and suitable for the track on regular barn door systems with glass doors. Also, it is best to ensure a professional correctly install them to ensure smooth opening and closing.
Is the Stainless Steel Sliding Glass Door Track Secure?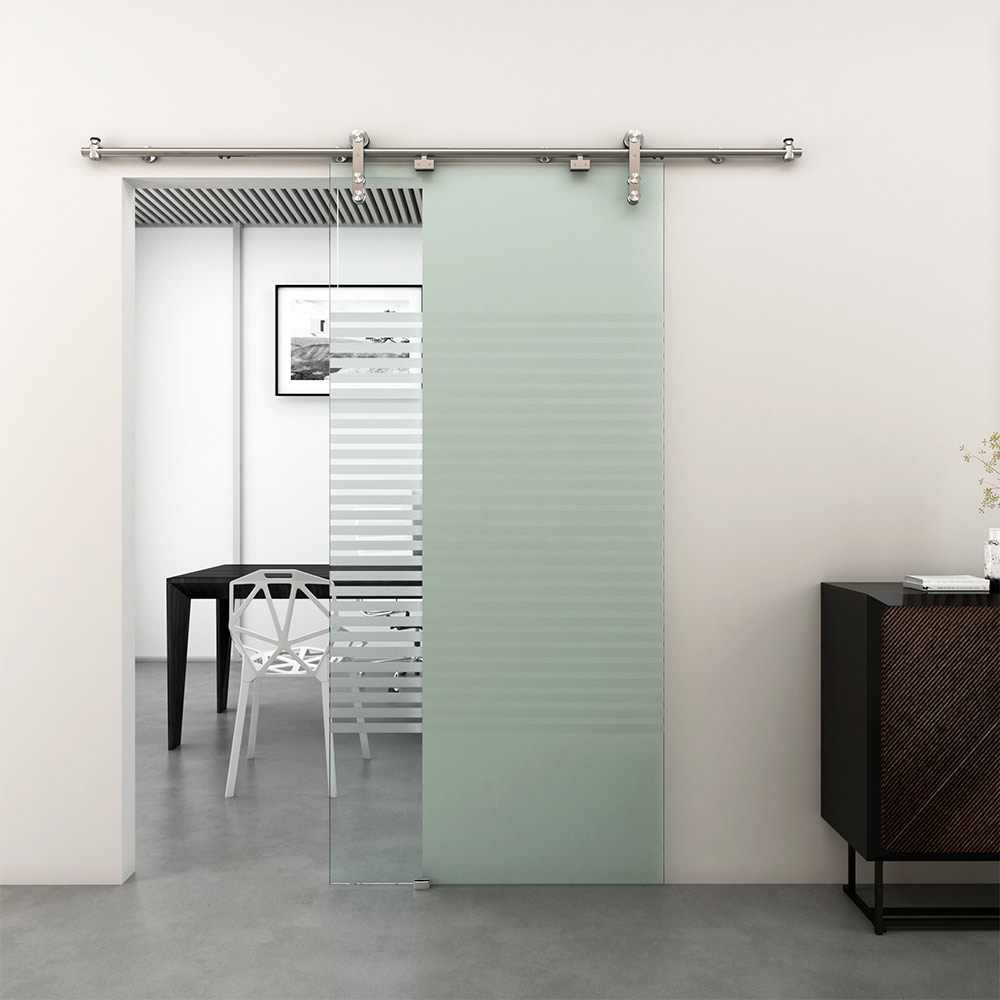 These is one of the most secure stainless steel sliding door track with durable rollers and finishes. The best results are assured when you hire a professional to install them correctly in your space. Also, they are perfect for double door track systems.
The installation allows clearance from the ceiling and at the base area and can be adjusted to match the wood doors or glass doors within a reasonable size. Customer reviews about this hardware are excellent, as many users like the stainless steel finish, and installation does not take up their time.
Product Description
The following features make these stainless steel track systems for wood doors and glass doors stand out:
Top Mounting Compatibility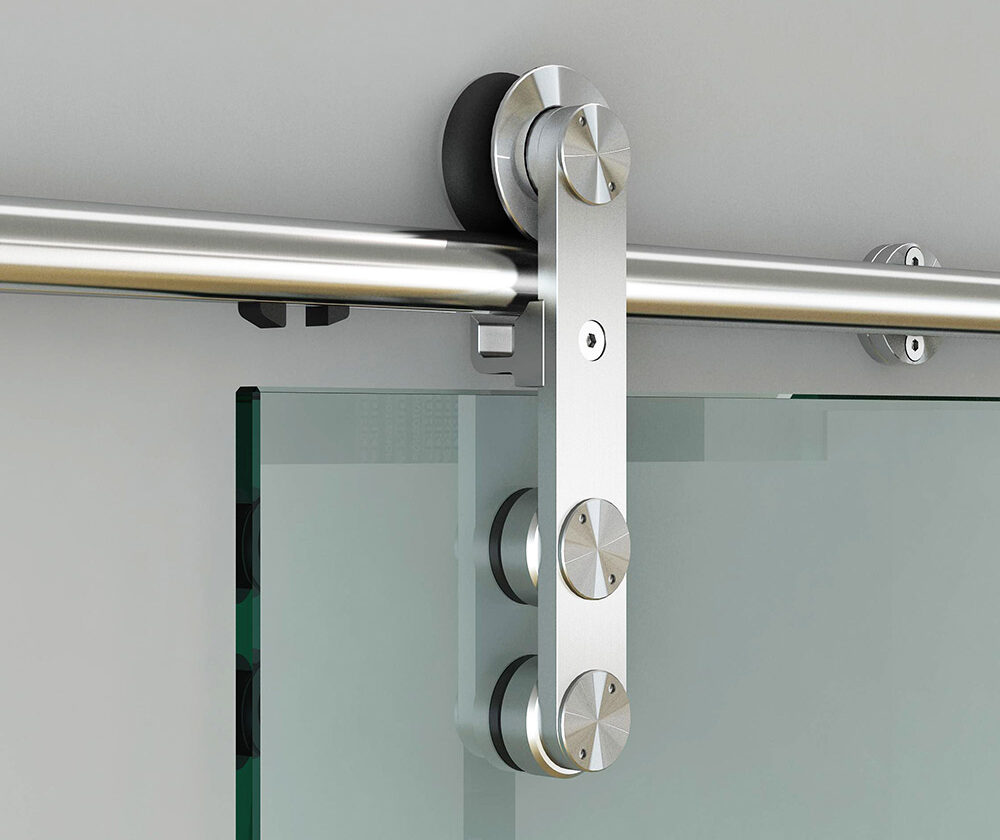 For smooth operation, the installer can leverage the top mounting compatibility to set the hardware for this stainless steel track. The top mounted track can support different weights, making it a suitable option for wood doors and glass doors.
Installation Position
These are the perfect stainless steel track systems for glass doors because the sliding system will work flawlessly every time. However, this happens when the installer correctly sets the parts. The installation position is upright and suitable for residential or commercial building indoor spaces.
Surface Material Finishes
The primary material used to make these sliding tracks for glass doors is high-grade stainless steel, guaranteed to last for many years. The stainless steel sliding door track finish is done excellently, showing the brushed stainless steel exterior parts that have an excellent aesthetic appeal.
Rail Length
The material's rail length is up to 2000 mm, making the size ideal for use in residential buildings. Also, the rail length is adjustable so that customers can get the size needed for their building. The door track length is also adequate for the rollers needed to operate this size of stainless steel track.
Smooth Operation
The track system for glass doors and wood doors can work efficiently for up to 100,000 cycles, making them worth the money. Also, they are suitable for glass doors of thicknesses from 8 mm to 12 mm. Customers can specify the size, finishes, and other door features to ensure they get the perfect track rail for their target market.
Overall, these are the best stainless steel track rails for glass doors and can ship to all parts of the world, including the USA. The door track system is also available at all times of the year, and we properly package them for damage protection during transit from our warehouse to your preferred location.
Order in Bulk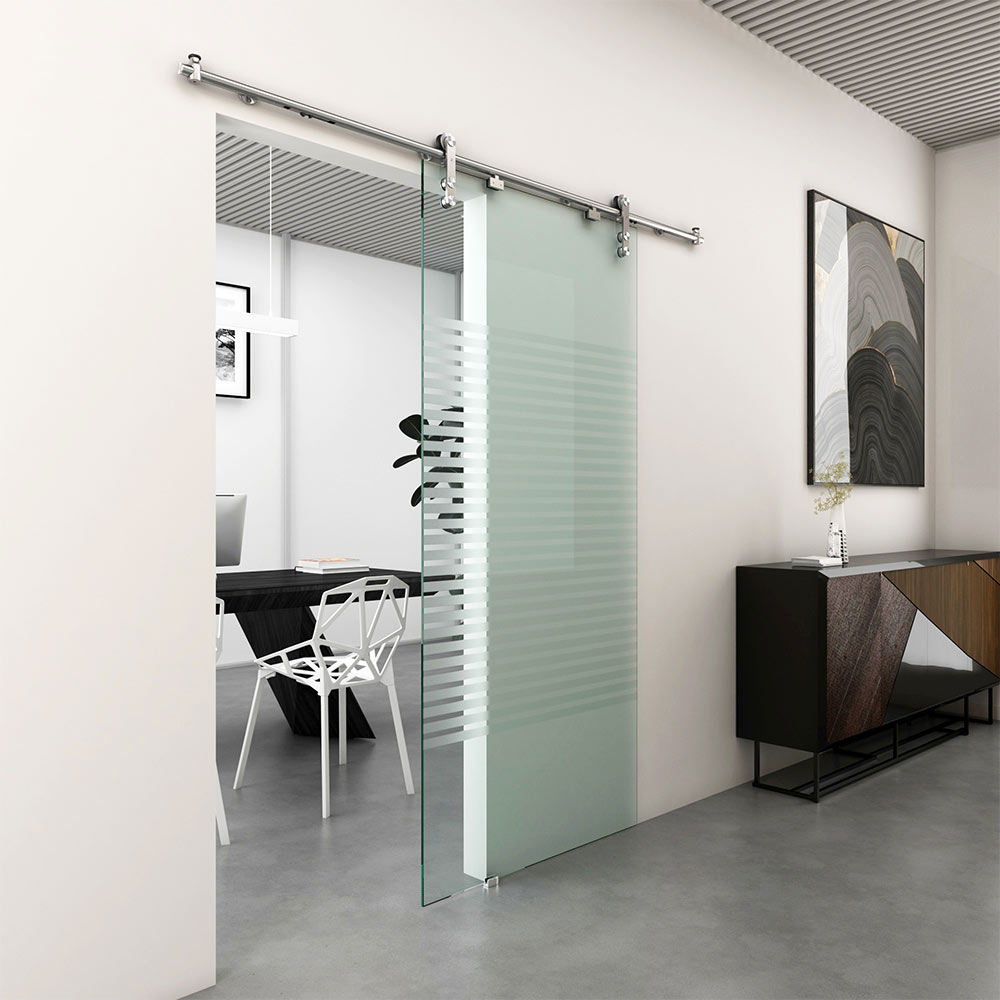 You can order any number of these stainless steel track rail hardware for glass doors today. Send us your customer contact form, and we will respond, providing everything you need to complete your order.