Hidden Track Sliding Heavy Duty Pocket Door Hardware
| | |
| --- | --- |
| Model NO.: | YMXT-XC39 |
| Ref.NO.: | 150305-4244 |
| Brief Description: | MPP sliding pocket door system |
| Position: | For interior door use |
| Application: | Both Residential and commercial use |
| Main Material: | Aluminum, Carbon steel, Wood |
| Surface Finish: | Anodization |
| Rail Profile size: | 40x6mm |
| Rail Length: | 1830mm(72inch), 2000mm(78-3/4inch), 2134mm(84inch), 2438mm(96inch) |
| Max Loading: | 100kg(220LBS) |
| Working Cycles: | 100000cycles |
| For Door Type: | Wooden doors, Metal frame doors |
| For Door thickness: | 25mm(1inch) to 45mm(1-3/4inch) |
| Soft Closing: | Optional |
More Introduction
Heavy duty pocket door hardware. Heavy gauge galvanized steel tube vertical uprights are 30% stiffer than wood-wrapped steel pieces. Self-adjusting floor brackets, drywall screws, and jamb screws are included. Less than 5lbs force is required to move the door. Anti-jump three-wheel hangers with high-quality ball bearing inside allow smooth and quiet door operation. Quick-release locking tab of the door clamp fixing could make remove the door without tearing apart the wall. A solid one-piece pine wood track header replaces the finger joint glued version making it durable. Track and steel vertical uprights can be cut to fit the different door opening sizes.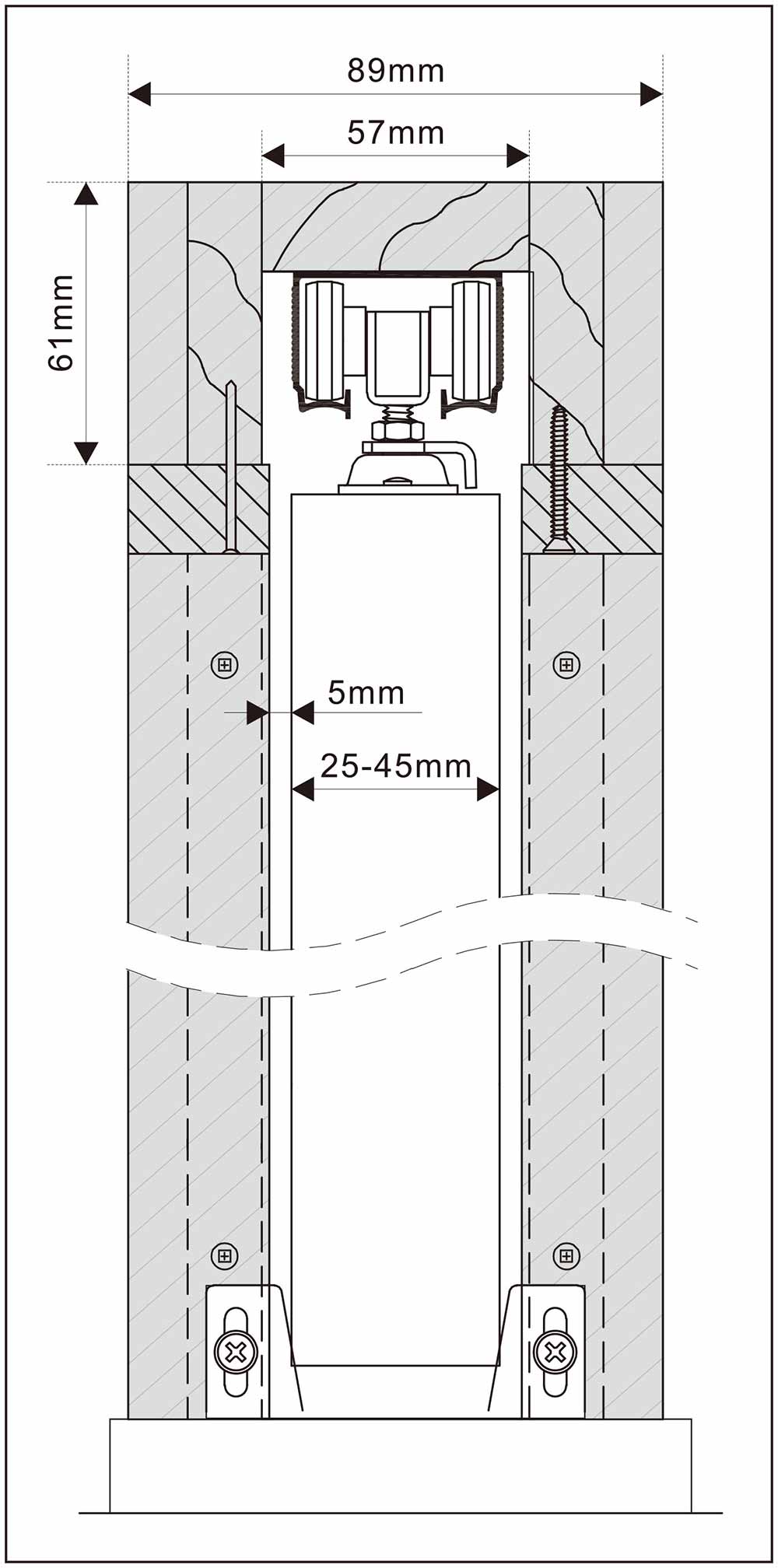 Dimension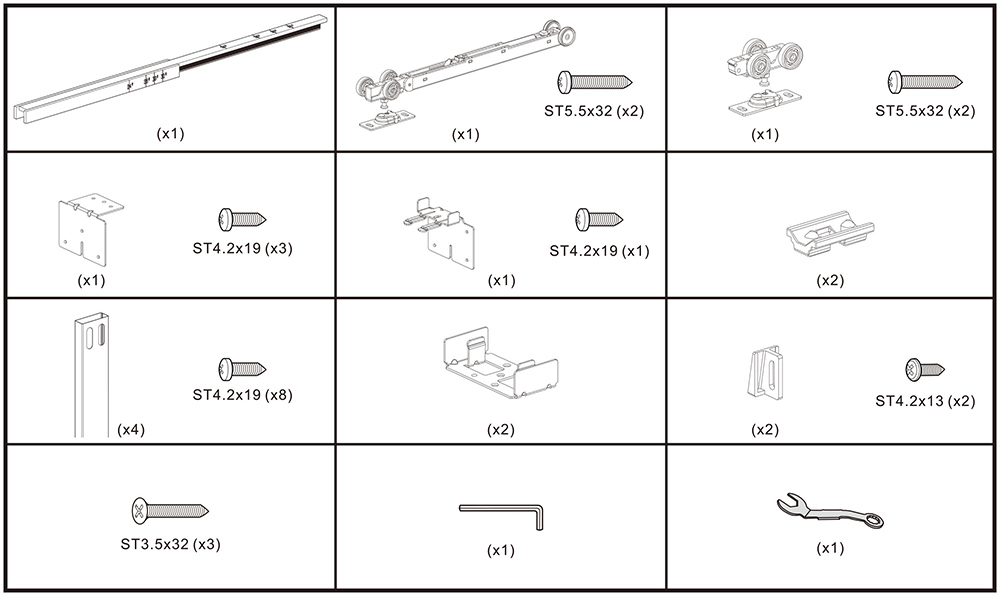 Part assembly
---
Product Package
| | |
| --- | --- |
| Packing Method | Components into boxes and a complete set into a carton, around 60 cartons into a wooden crate. |
| Sales Unit Packing Type | Carton |
| Sales Unit Packing Size | 2165*200*75mm |
| QTY/Pallet | 60/PLT |
| Pallet size | 2260*1150*1080mm |
| Loading QTY | 600/20GP, 1200/40GP |
---
There is something about the heavy duty pocket door hardware that makes them so unique; standing out on the market, it is how the pocket doors with hidden sliding tracks look so good. The demand for these pocket door frame kits is increasing because they help homeowners improve their home interior with a neat, elegant-looking pocket door.
Also, ordering the hidden track hardware for pocket door installation is easy because everything fits into a carton and is shipped out in batches. You can capture a huge part of your consumer market by investing in these bestselling hidden pocket door frame kits today. For more information, fill out and send us a customer contact form about ordering these products in bulk.
Advantages of Installing the Heavy Duty Hidden Track Sliding Pocket Door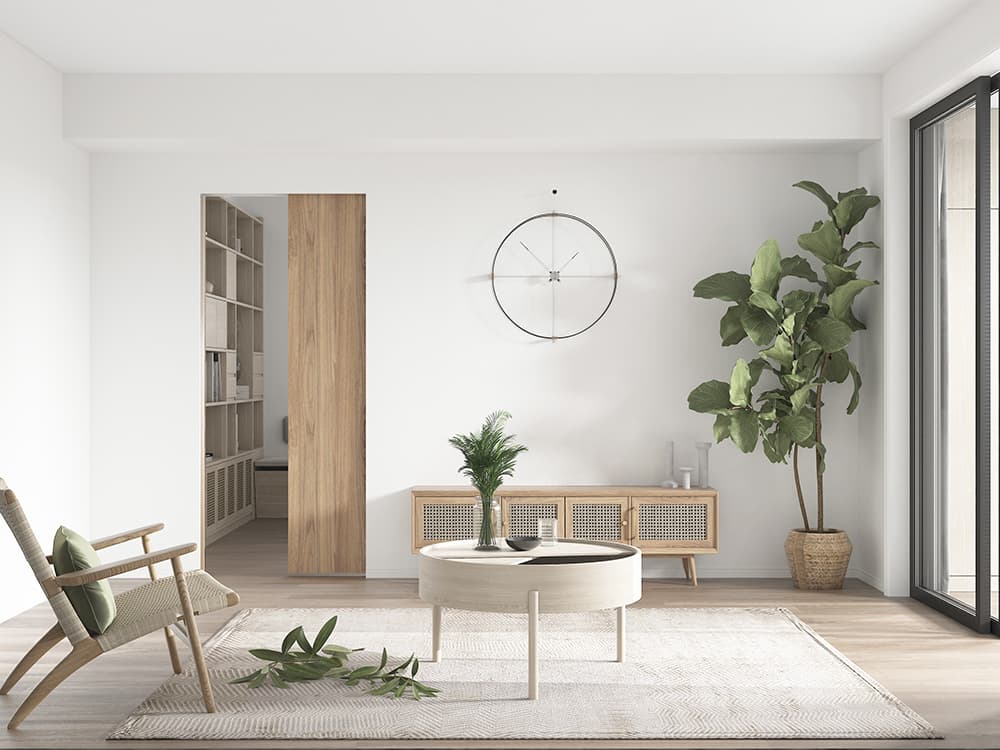 According to recent research and customer reviews, we can confirm many people are happy with these products. The product specifications match a wide range of consumer interests, and the finished outcome after installation always meets the buyer's expectations.
Here are the top reasons why you should consider investing in these top-selling products:
Customer Satisfaction Guaranteed
The hidden hardware system for the heavy duty pocket door is designed to last for many years. This conforms to the product's classification as heavy duty. The parts are sturdy and corrosion-resistant, which is essential for long-term use.
So far, the customer reviews are impressive, as many users claim the hidden track system makes the pocket doors look more attractive in residential homes or commercial places.
Fast Installation
There are hardly any delays when you need to install these doors. As always, it is best to complete the installation following the standard procedures. Also, you should hire a professional who knows about these hidden pocket door frame kits to handle the installation process.
The fact that you can install the pocket door in a short time goes a long way to improving customer experience. This is so because people do not like delays after making a purchase.
Versatile Use Cases
You can use these heavy duty hidden track sliding pocket door frame kits on different types of door panels. They can also match the door width. Customers can choose a pocket door frame made from wood or metal frames. And some systems may have an extruded aluminum track. The good news is that these hardware parts for pocket doors are pretty flexible and can match the door style regardless.
Installation Instructions Available
Anyone interested in doing a DIY project can attempt to install this pocket door because they get instructions in the package. On the other hand, anyone you hire to do the installation can follow the instructions to get it done right. The availability of instructions for installing the pocket door frame increases the chances of getting what you want after making a purchase.
Affordable Bulk Prices
Buying these products in bulk is a smart idea. The overall cost is much lower, and you can sell to end users to make a remarkable profit.
Product Description – Heavy Duty Hidden Track Sliding Door Hardware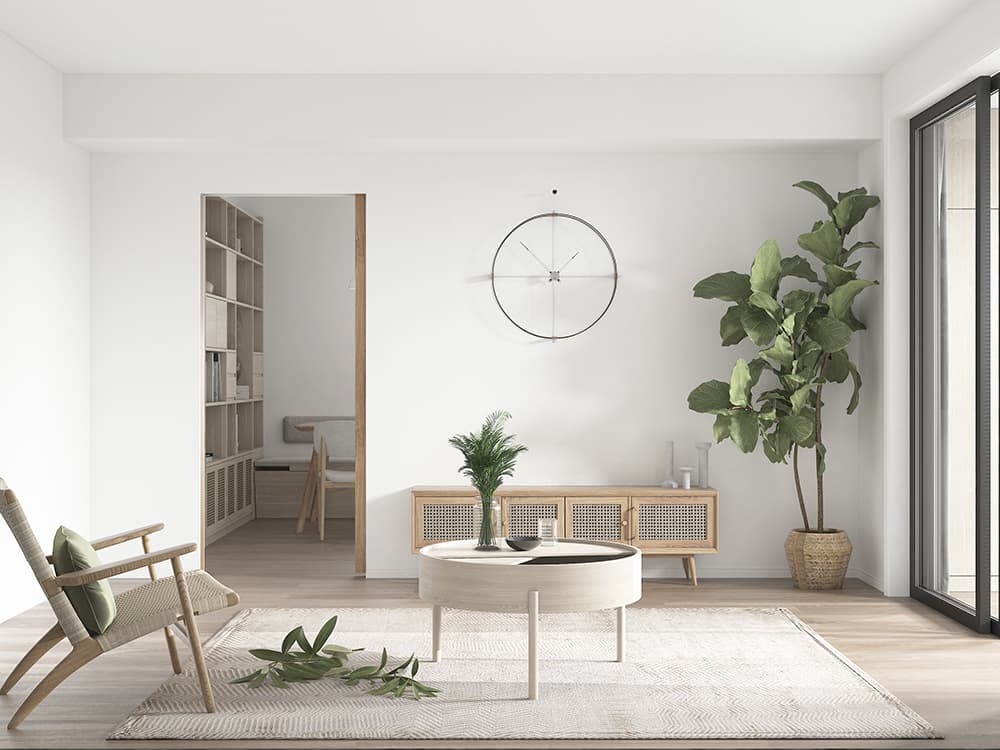 Below, we have written the top features of our bestselling heavy duty hardware kit for different types of pocket door frames:
Heavy Duty Oocket Door Hardware Kit
This kit contains well-designed parts for a hidden door track. The components in this kit, from the trimmed brackets, track stop, split studs, and ball bearing systems, are made with top-quality materials to ensure they last for many years.
The main material used to make the hardware for doors is aluminum, carbon steel, and wood, giving a perfect combination for door thickness measurements.
Surface Finishing
The surface finishing is ideal for supporting a soft close system. The anodization smooth finish makes the hardware kit the best option for interior doors with hidden tracks.
Rail Profile
This MPP sliding door pocket system has a rail profile size of 40 x 6 mm, and the rail length measurements are 72 inches, 78 3/4 inches, 84 inches, and 96 inches.
Loading Capacity
The hidden track hardware components can support different door widths and frames because it has a loading capacity of up to 220 lbs. The ball bearing system has excellent rigidity, and the weight capacity is ideal for pocket door frame drywall installations.
Door Recommendations
This heavy duty pocket door hardware is excellent for wood and metal framed design doors with pocket door width and thickness ranging from 25 mm to 45 mm.
Self-Adjusting Floor Brackets
The pocket door works flawlessly with these superb floor brackets supported by the heavy duty pocket door anti-jump three-wheel hangers.
Also, the pocket door frame has a quick-release locking tab that allows the installer to remove the door panel without destroying the drywall.
Buy in Bulk Today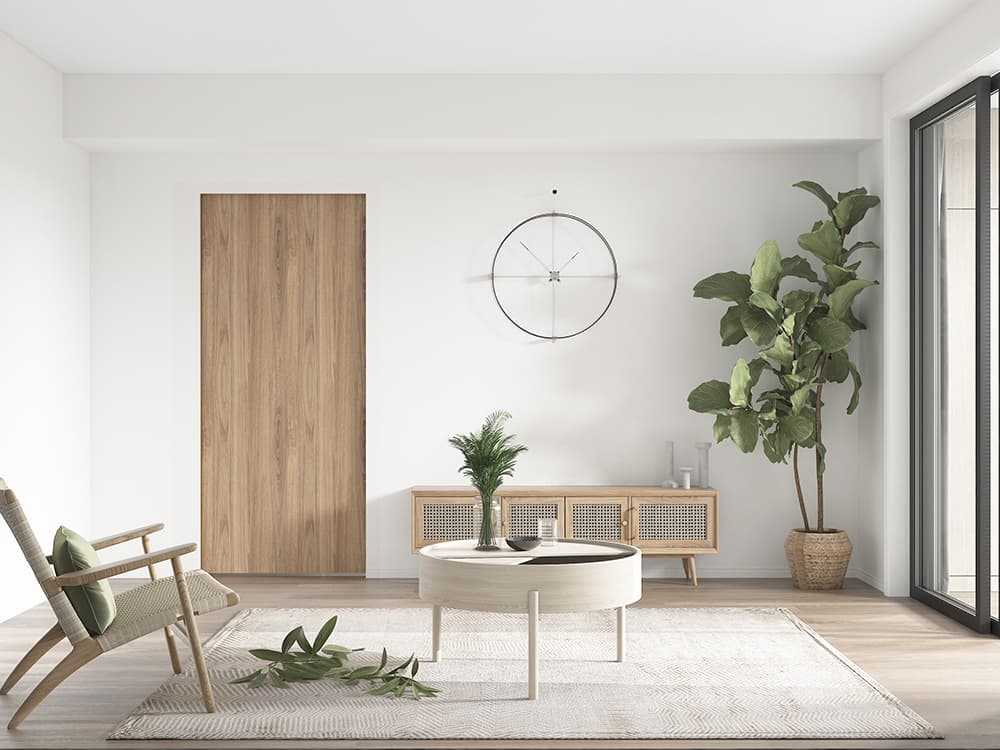 We can supply any quantity of these heavy duty is hidden track sliding pocket door hardware to your location. Send us a customer contact form to learn more or place orders.