Serenity Glass Shower Door, with Stainless Steel Hardware, Frameless
Add a touch of elegance and modern flair with our frameless serenity glass shower door, complete with top-notch stainless steel hardware. This shower door is designed to complement the popular shower styles beautifully found throughout North America, seen in prestigious hotels like Marriott, Hilton, and IHG. It's perfect for both residential and commercial settings.
| | |
| --- | --- |
| Model NO.: | LYF-FG01(TY-8801) |
| Ref. NO.: | 150401-0191(TY-8801) |
| Brief Description: | Frameless glass shower door with Stainless steel barn door hardware |
| Position: | For interior use |
| Opening Style: | Sliding opening |
| Application: | Both Residential and commercial use |
| Main Material: | Stainless steel SS304, tempered glass |
| Surface Finish: | Brushed stainless steel, clear glass |
| Shower size: | L=1524mm(60inch), H=1905m(75inch), or to be customized |
| Glass thickness: | 8mm to 12mm |
Our serenity glass shower door is designed for interior use and showcases a space-saving sliding opening style, making it a fantastic choice for bathrooms.
This serenity glass shower door ensures durability and long-lasting performance because it is made of premium stainless steel SS304 and tempered glass. And its clear glass and brushed stainless steel finish give it a contemporary appearance that improves the overall design of any bathroom.
Also, we provide customization options to meet particular needs, with dimensions of L=1524mm (60inch) x H=1905mm (75inch). The glass is 8 to 12 mm thick, which ensures stability and safety.
Choose our serenity glass shower door to offer a fashionable and useful shower door solution. Please get in touch with us if you want more details.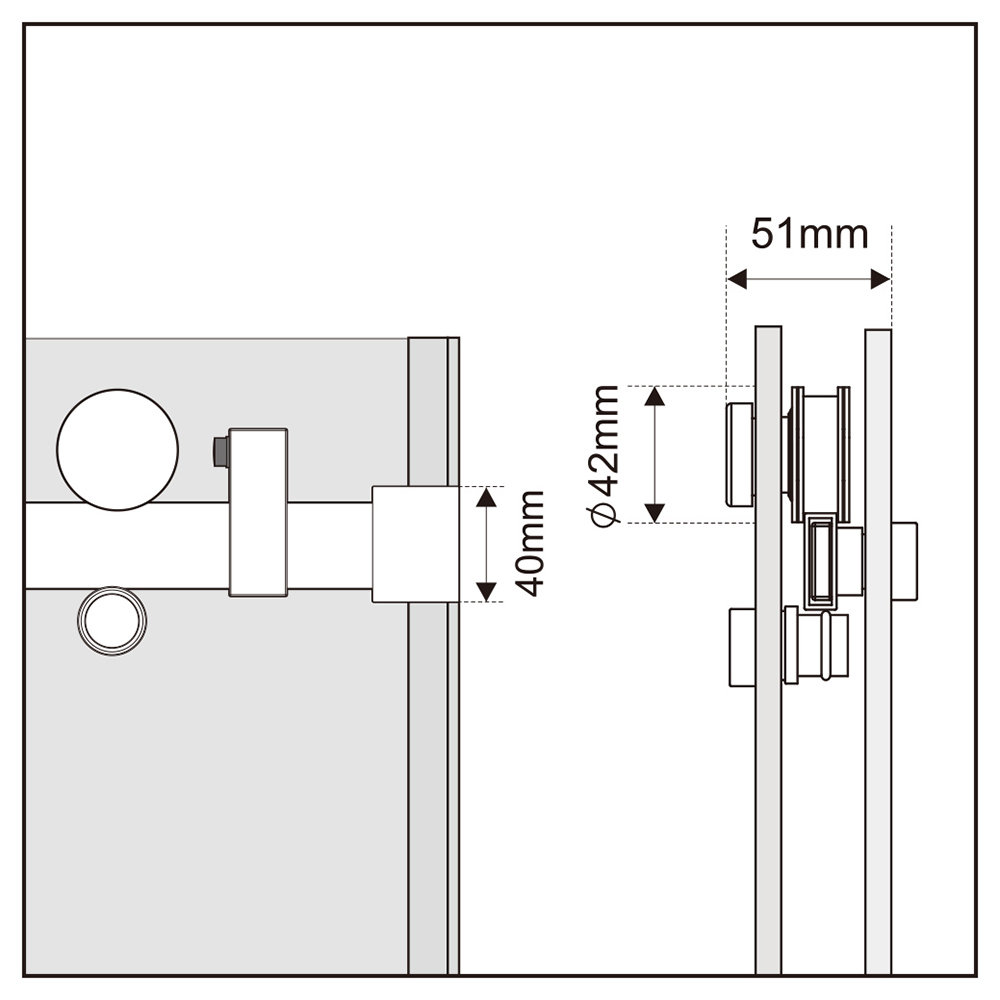 Dimension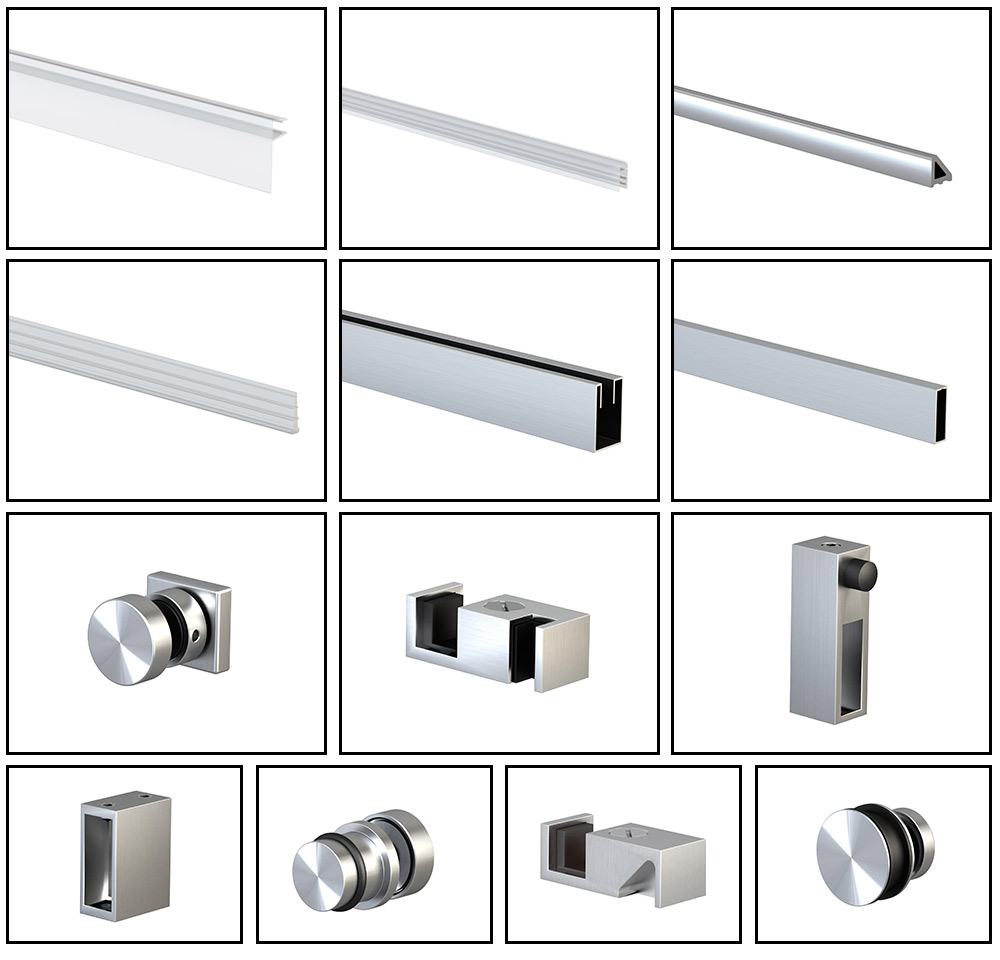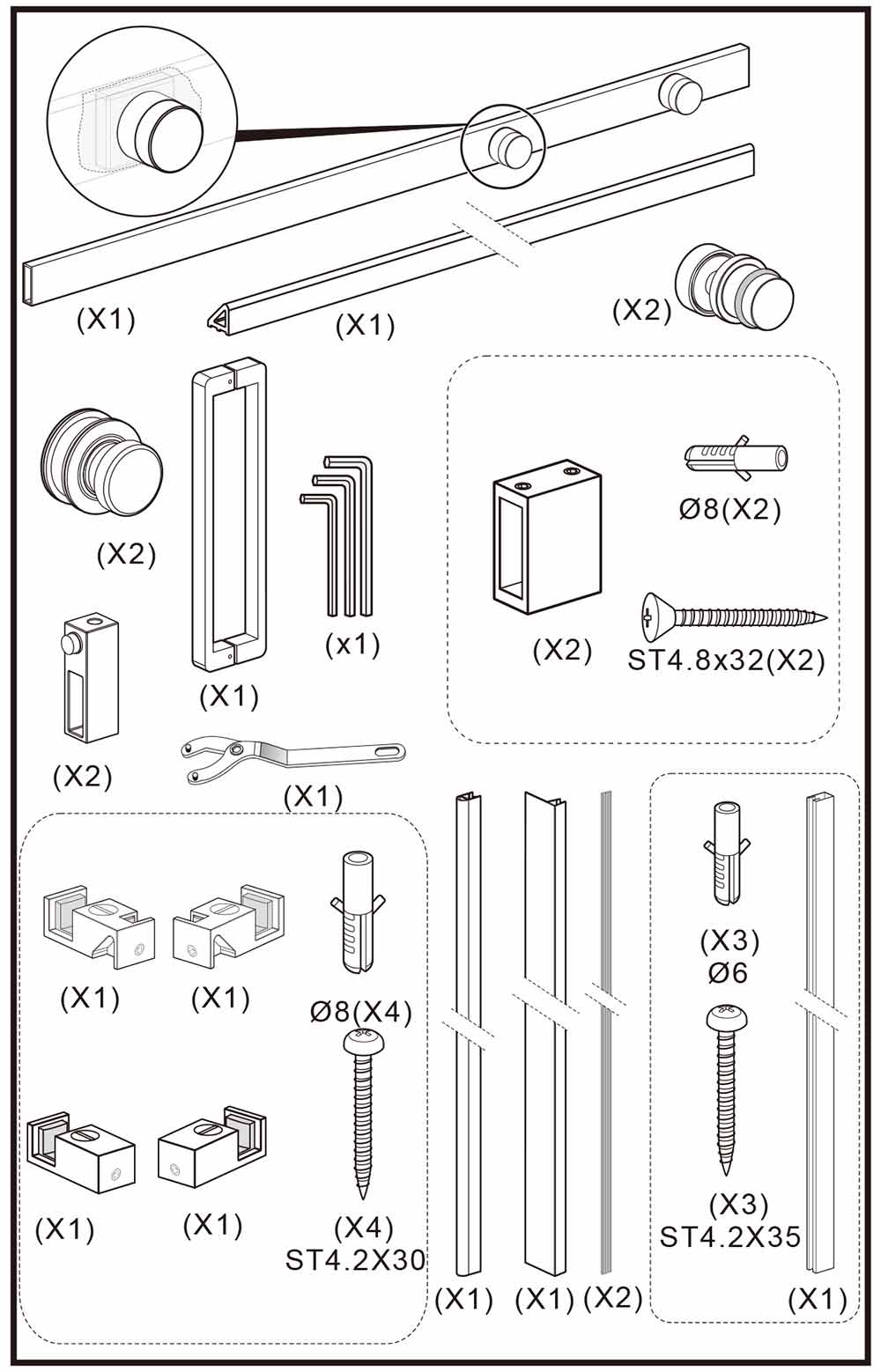 Part assembly
---
Product Package
| | |
| --- | --- |
| Packing Method | A complete set including 2 glass and 1 set sliding hardware, each part packed into a carton, with EPE or equivalent filling material inside the carton. Each carton is printed with a box mark showing the product model and packing data. |
| Sales Unit Packing Type | Carton |
| Sales Unit Packing Size of glass | 2030*865*45mm |
| Sales Unit Packing Size of hardware | 1980*135*80mm |
| Loading QTY | 120sets for 1x20GP and 260 sets for 1x40GP |