Unlike other conventional interior doors, the sliding barn door has its own unique character and represents a modern rustic aesthetic. It is often compared to a moving mural.
As an important accessory for barn doors, we got a lot of inquiries about barn door handles from our customers. So, what handles could perfectly fit the barn door functionally and aesthetically?
As for the sliding barn doors, since the space between the door and the wall is narrow, If the handles rise too much above the door surface, the handle will interfere with the door sliding. It becomes a problem bothering customers how to select the sliding barn door handle. An inset handle is a good solution to fix this problem, and many people will install the inset handles on both sides of the door.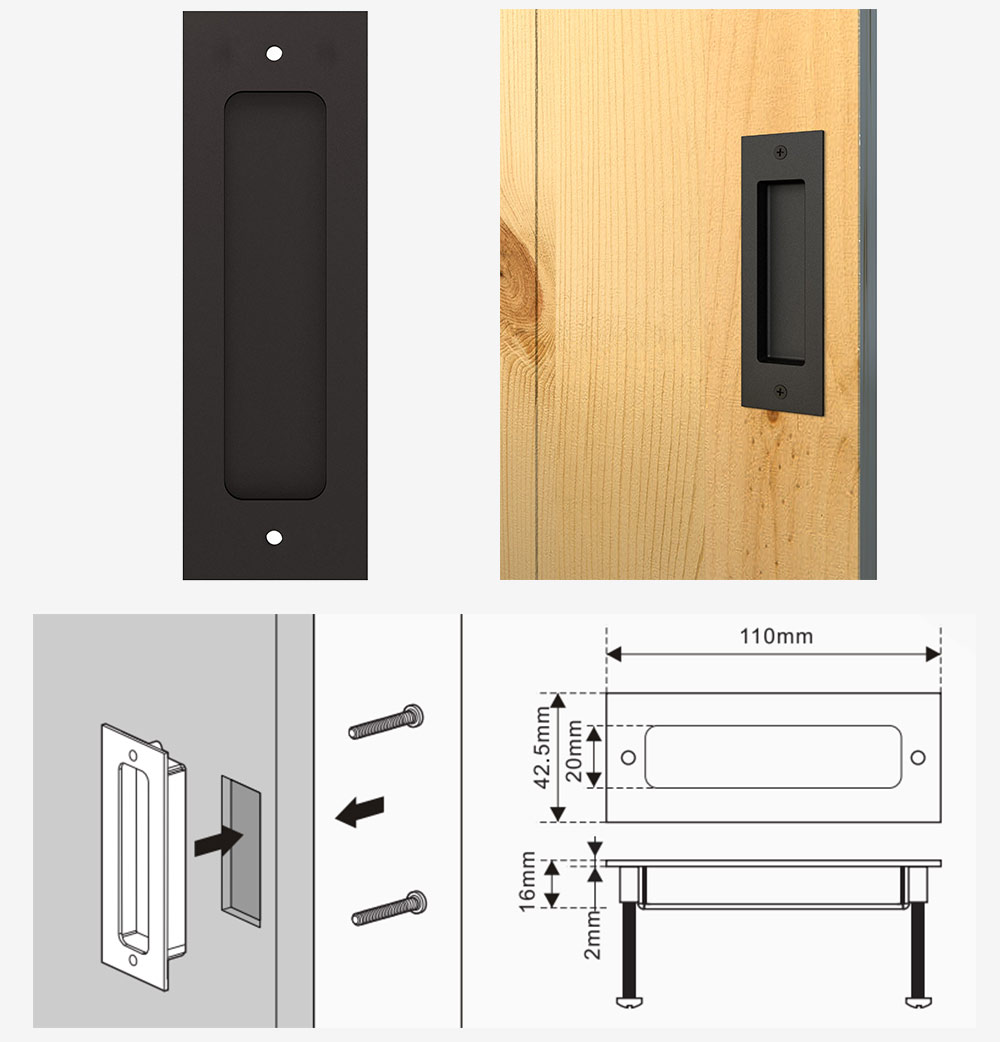 Inset Handles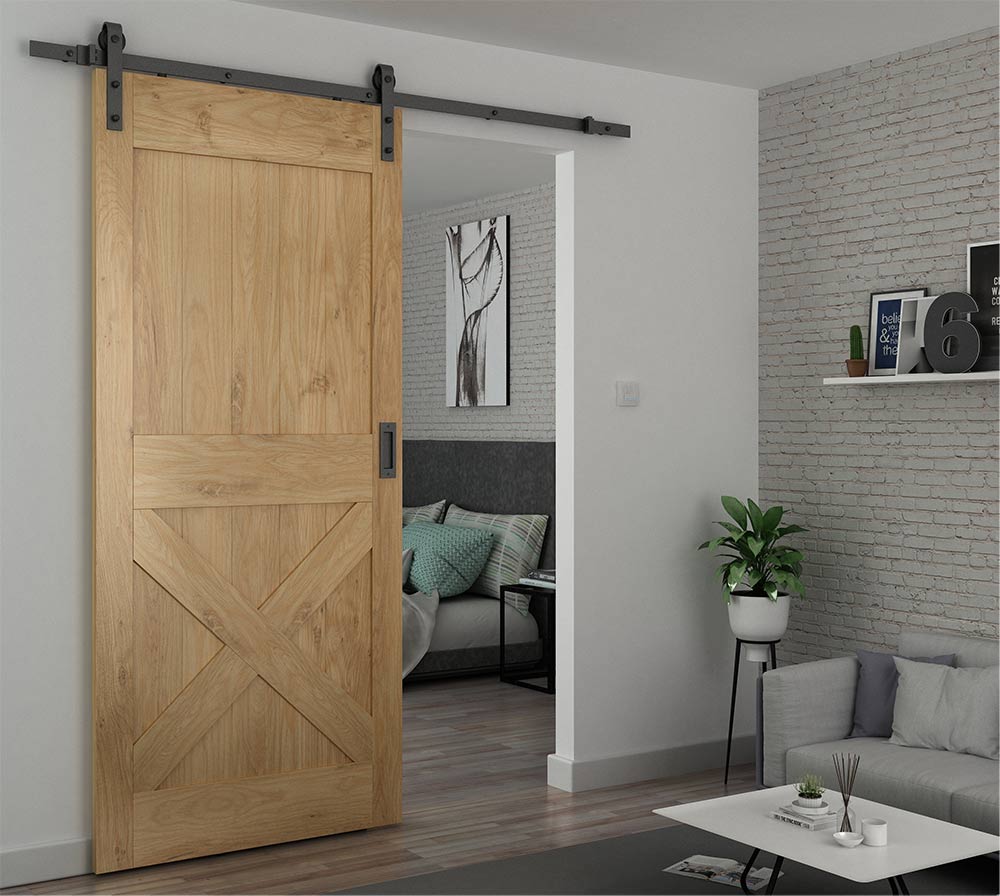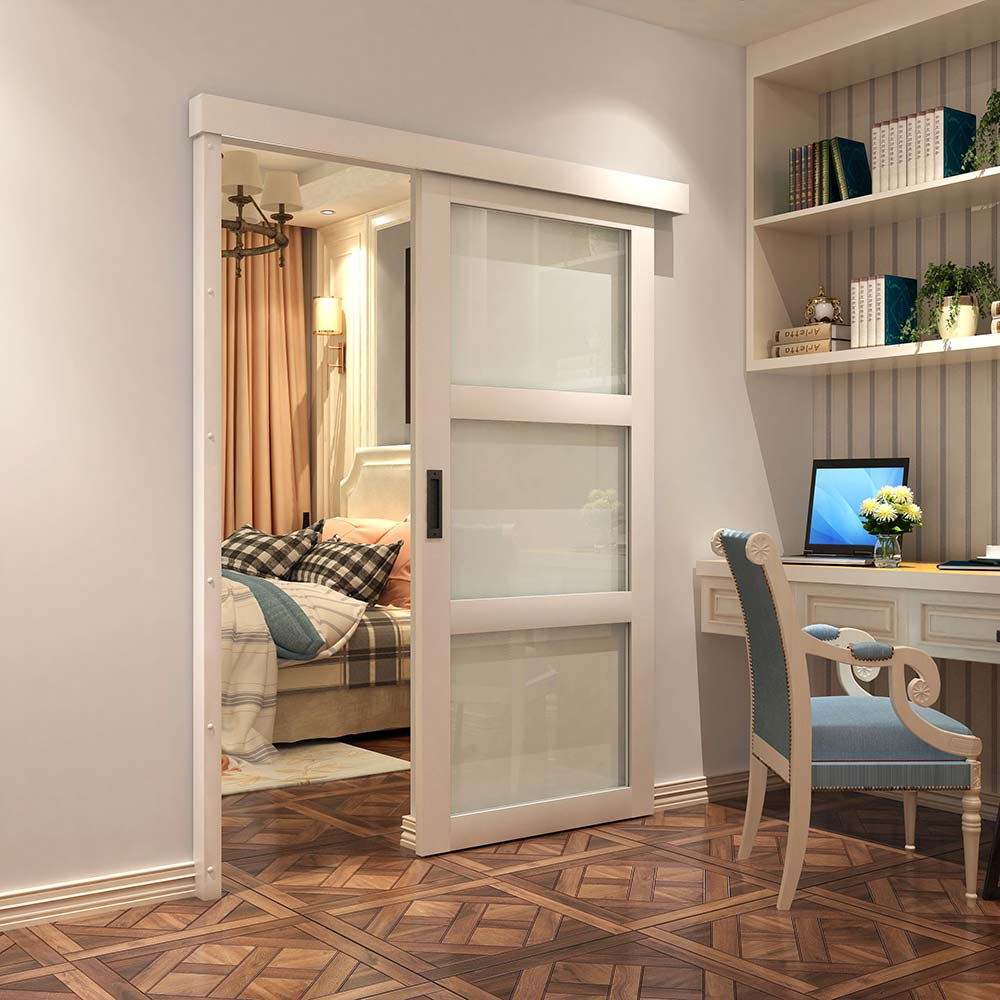 Decoration Cases for Inset Handles
Since pre-drilling on the door is necessary for this handle, it's more suitable for business units, like construction companies, or professional DIYers.
Similar options: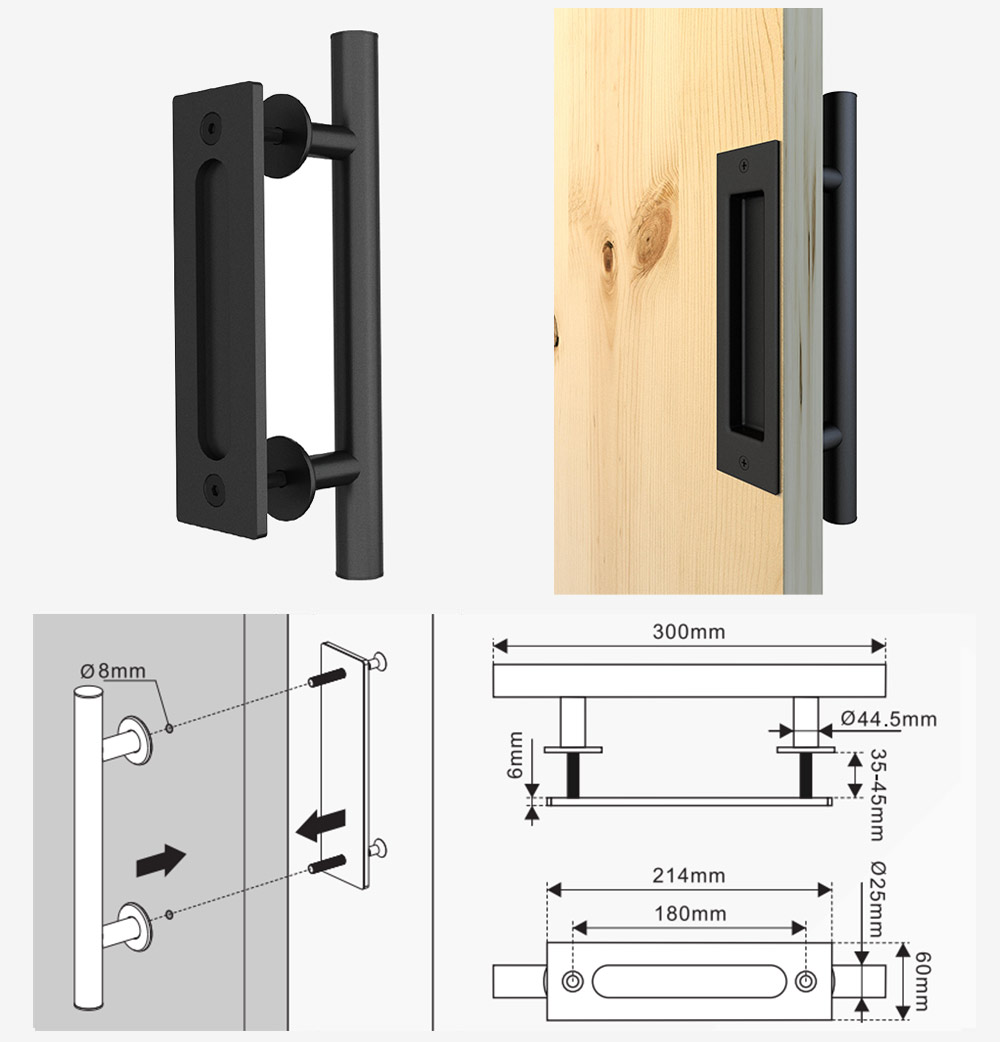 A flat Finger Pull Plate on One Side and Pipe Handle on the Other Side
This barn door handle is one of the most popular choices.
It is on one side with a flat finger pull-back plate and the other side with a pipe handle. The finger pull-back plate thickness is 6mm, which allows the handle to be undisturbed between the wall and the door. This design makes it unnecessary to drill the holes in the door, and the pipe handle makes it easy to open and close the door. It really a perfect ergonomic design.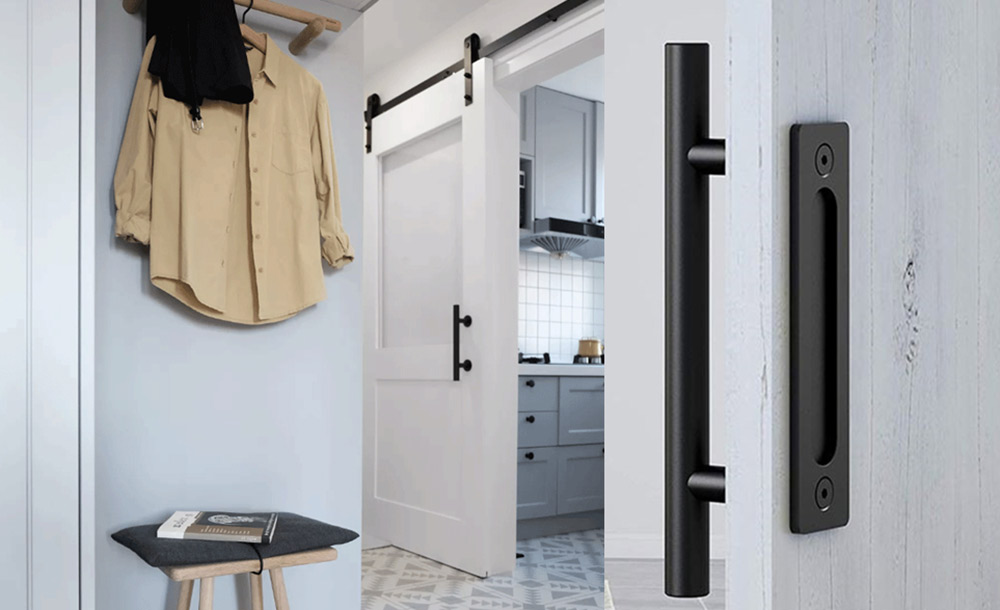 Decoration Cases for This Combo Handles
Similar options: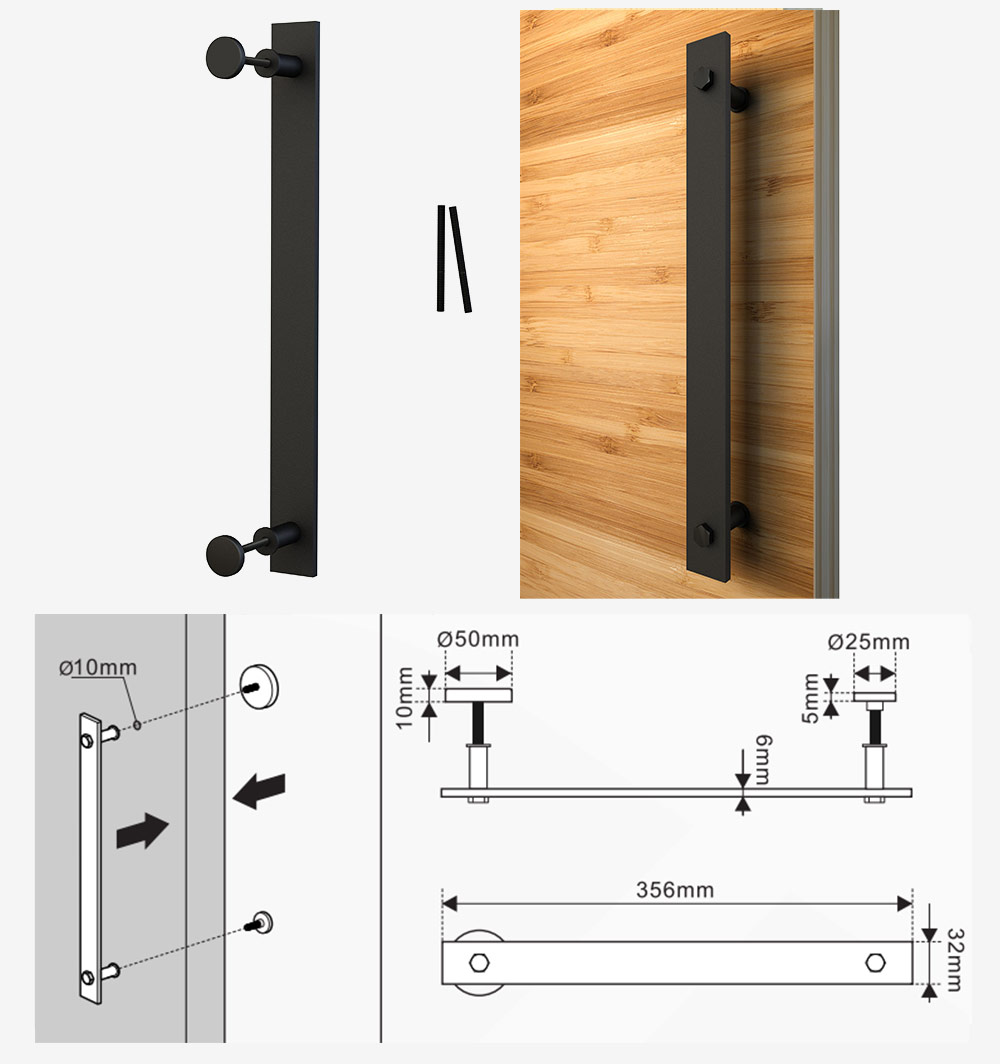 Flat Handles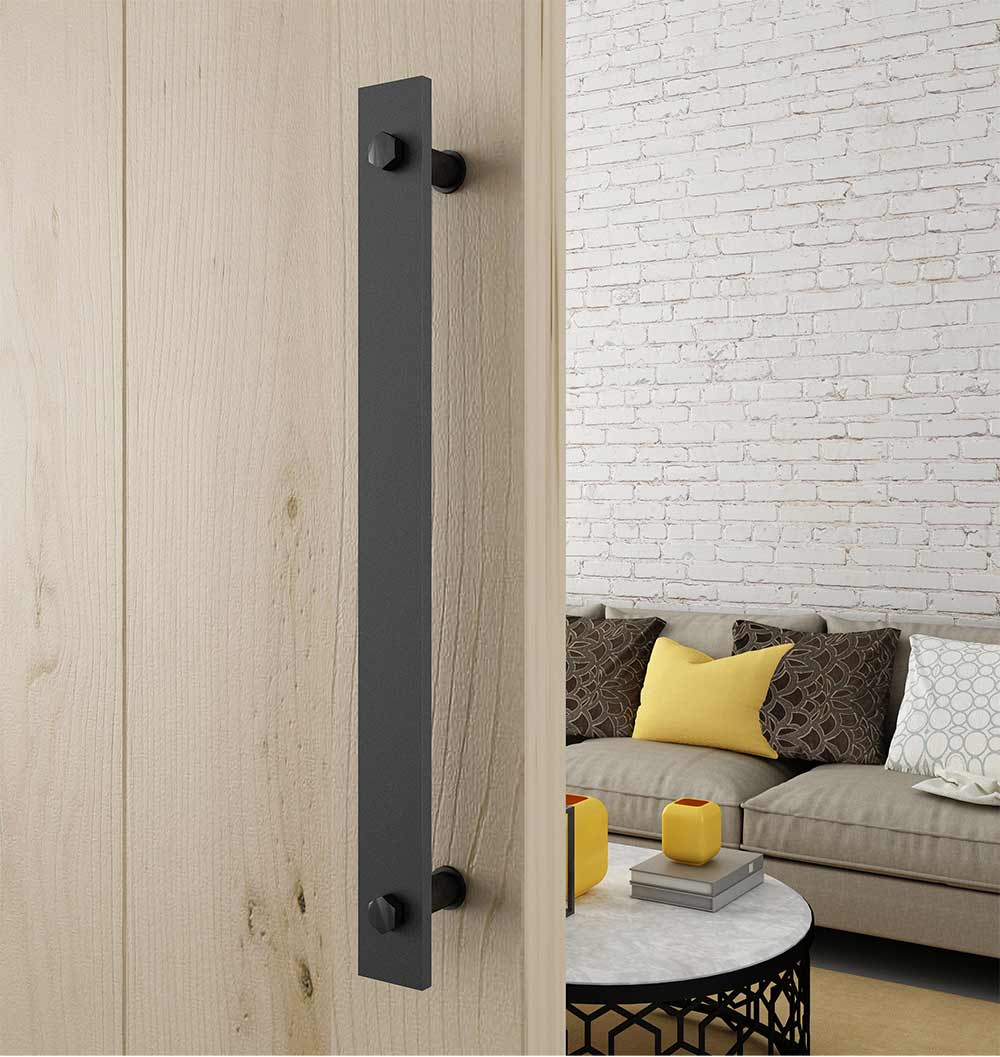 Decoration Cases for Flat Handles
The section is the same as the rail section, which is highly echoed with the sliding door system in the design, forming a harmonious picture.
Moreover, this handle is made of solid material and will stand the test of time.
Similar options: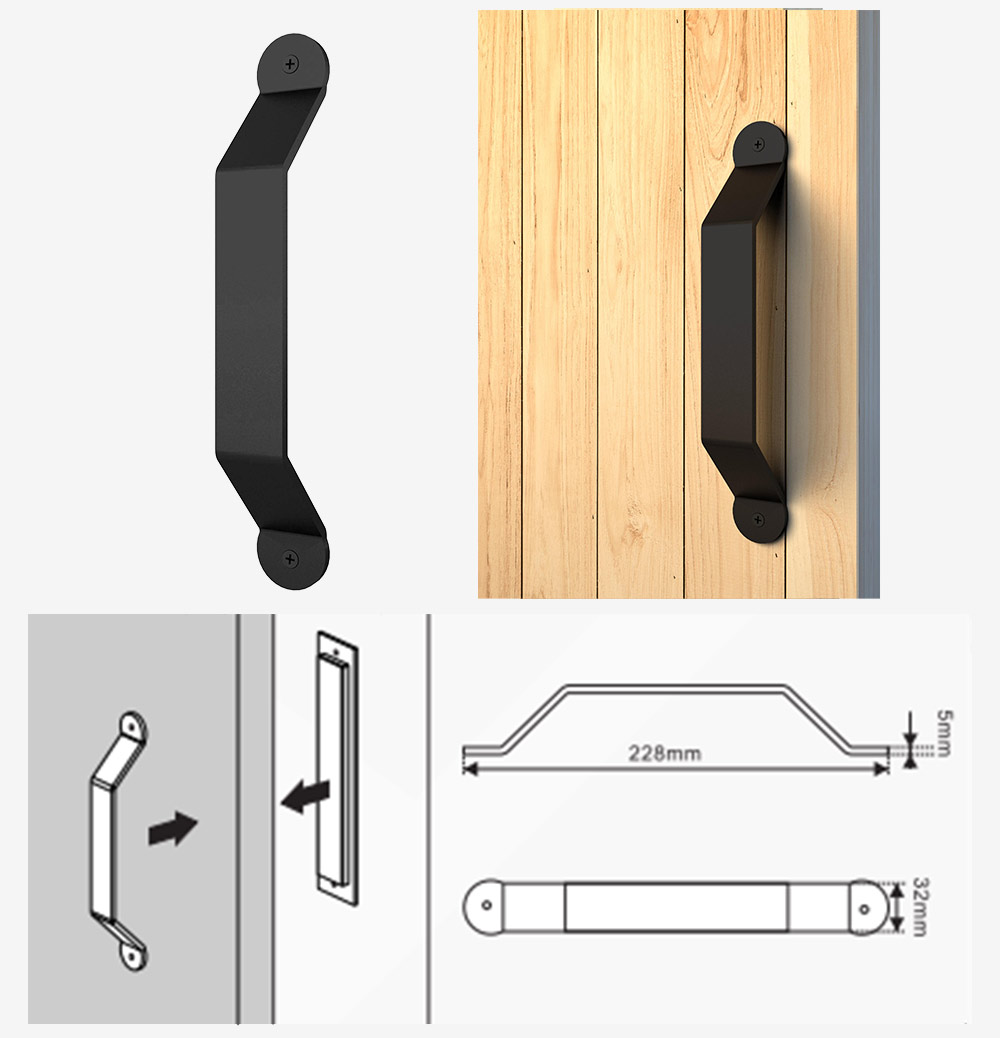 Arched Handles
This barn door handle can be used not only as simple and elegant interior decoration but also enhances the rustic charm of barn doors.
If it is combined with an insert handle on the back, it can achieve both aesthetics and practicability.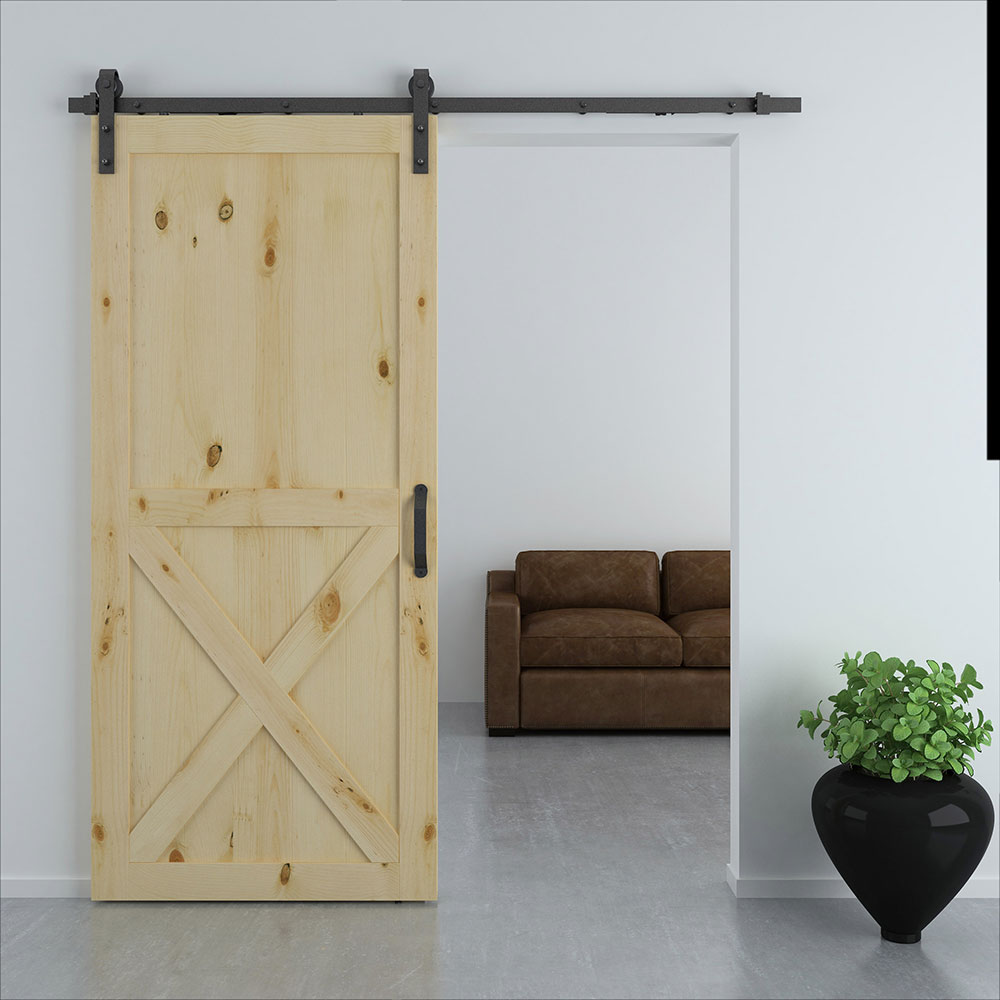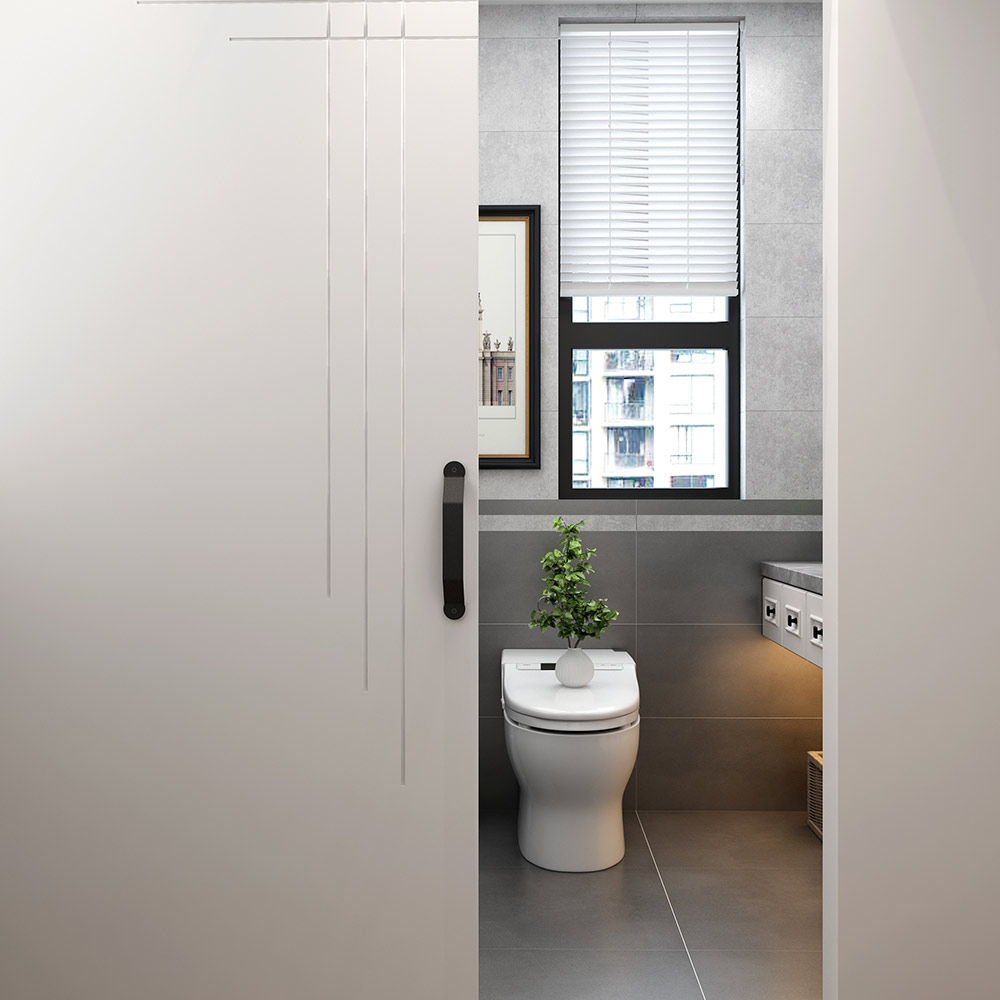 Decoration Cases for Arched Handles
Similar options: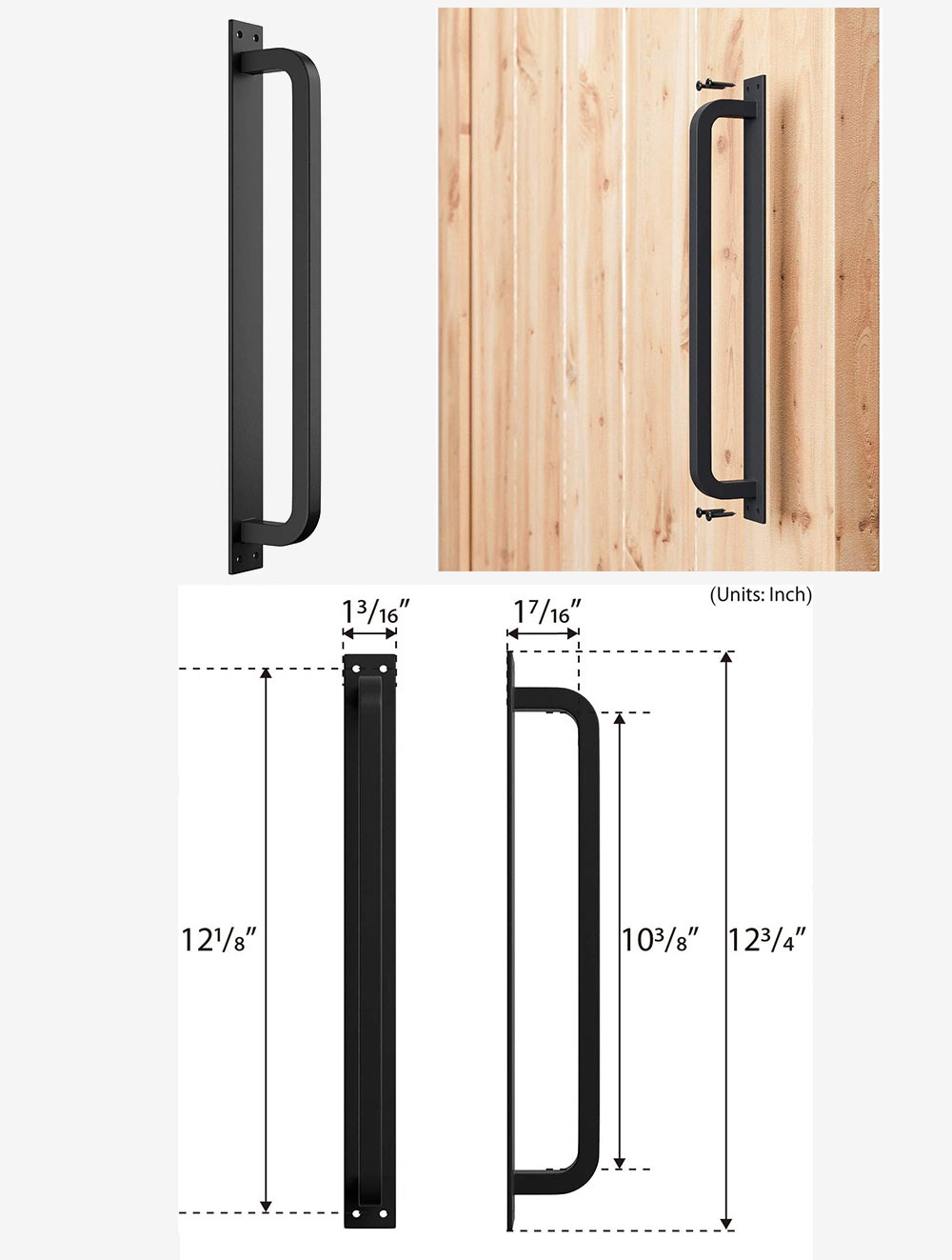 Black Flush Long Base Handles
This barn door handles is made of Solid Steel & Frosted Black Surface, maintenance-free and fit for long-term usage.
With the metal backing under the handle and the 12″ length, this handle has enough visual weight to work on the door.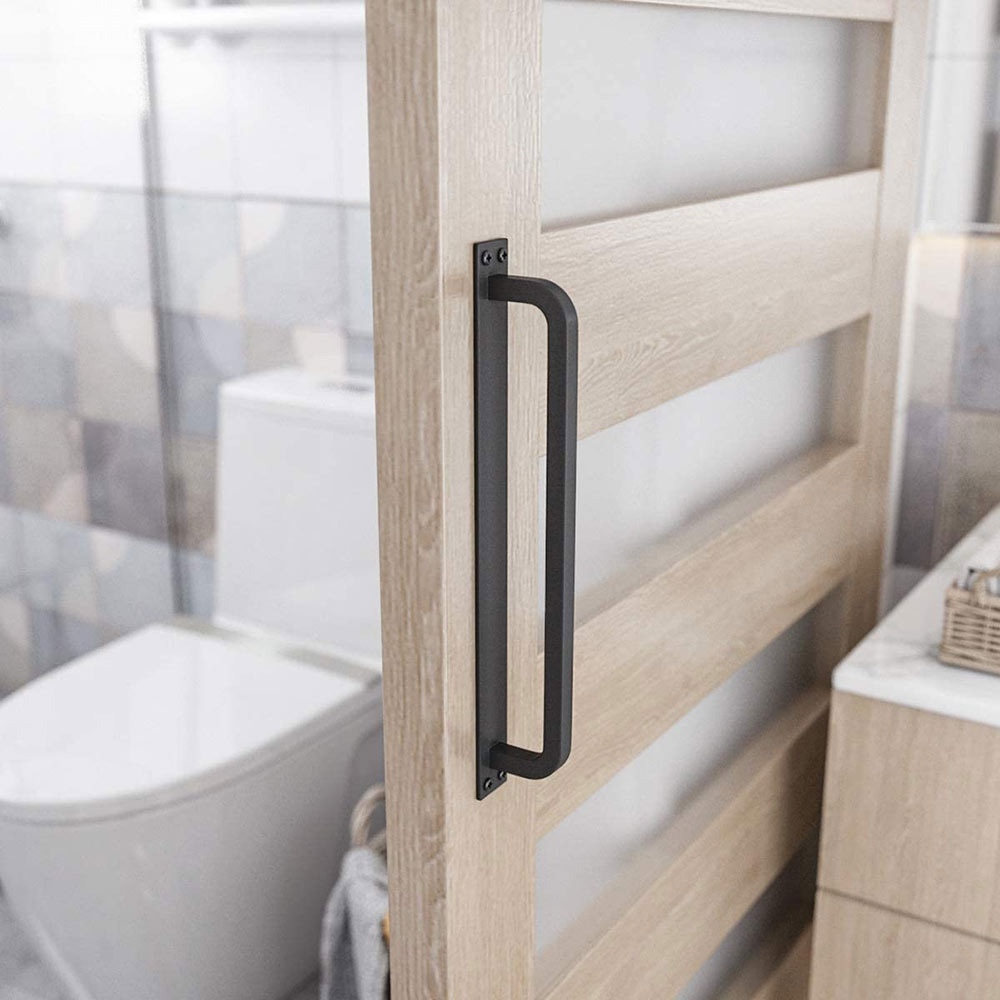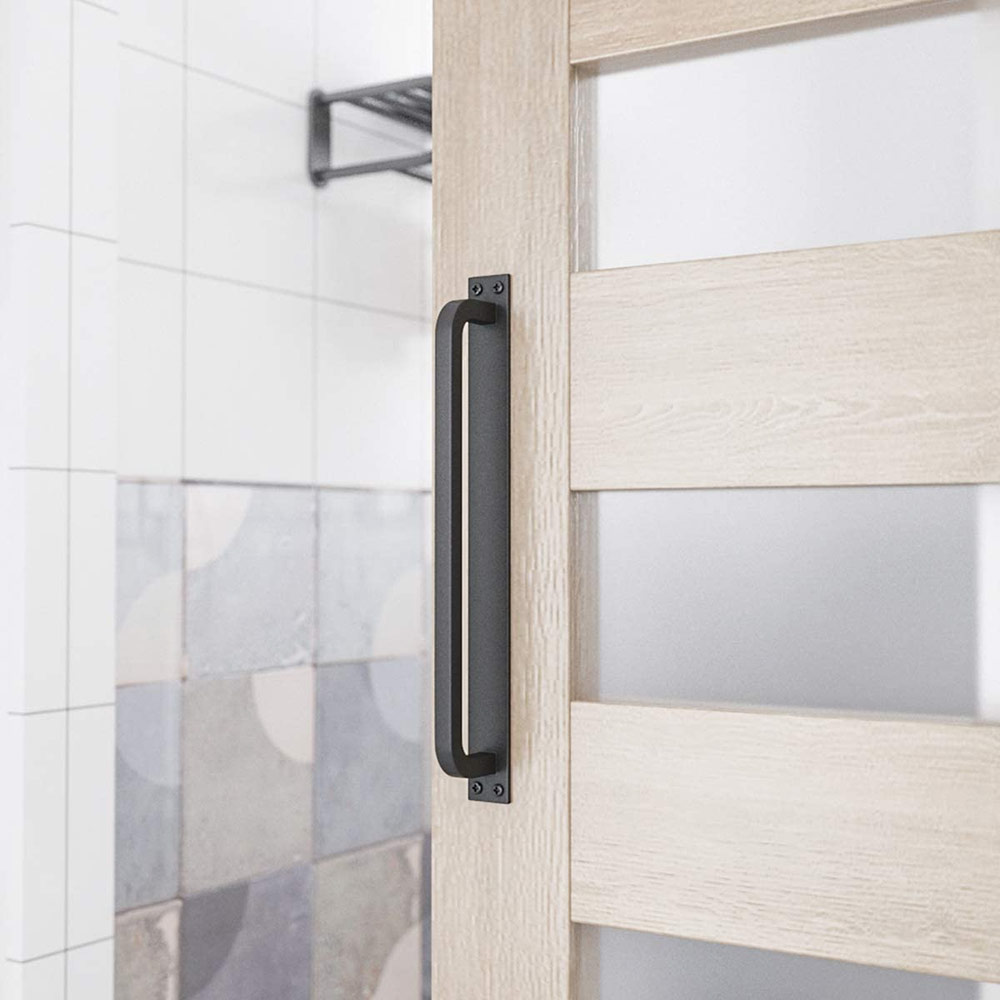 Decoration Cases for Black Flush Long Base Handles
Similar options: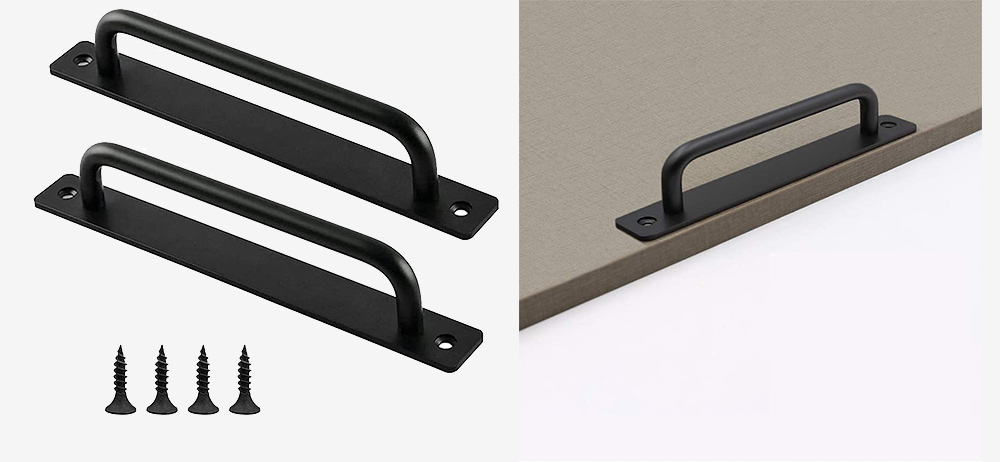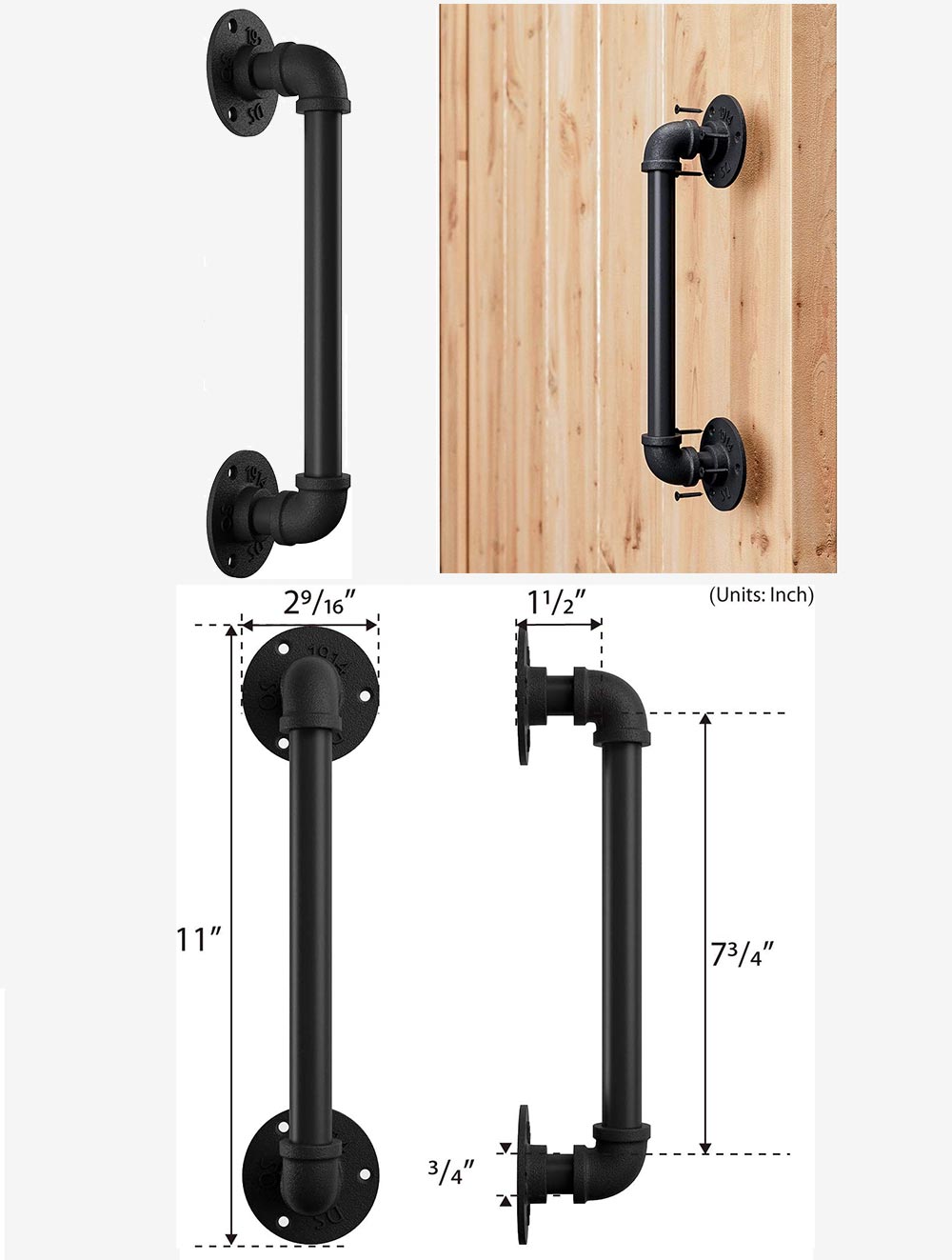 Pipe Handles
This handle is heavy-duty, easy to put on, and looks great on the door.
With careful material selection and production, this barn door handle is a good match with either modern or traditional home style.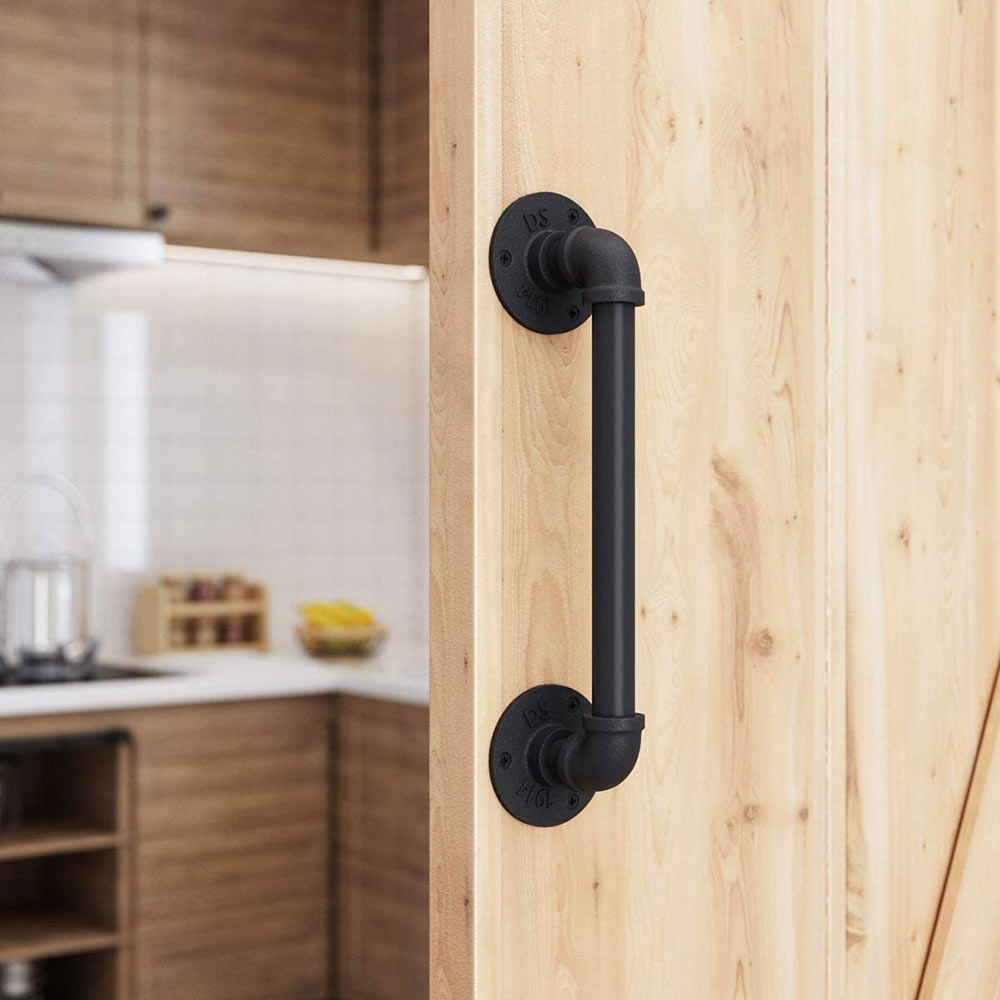 Decoration Cases for Pipe Handles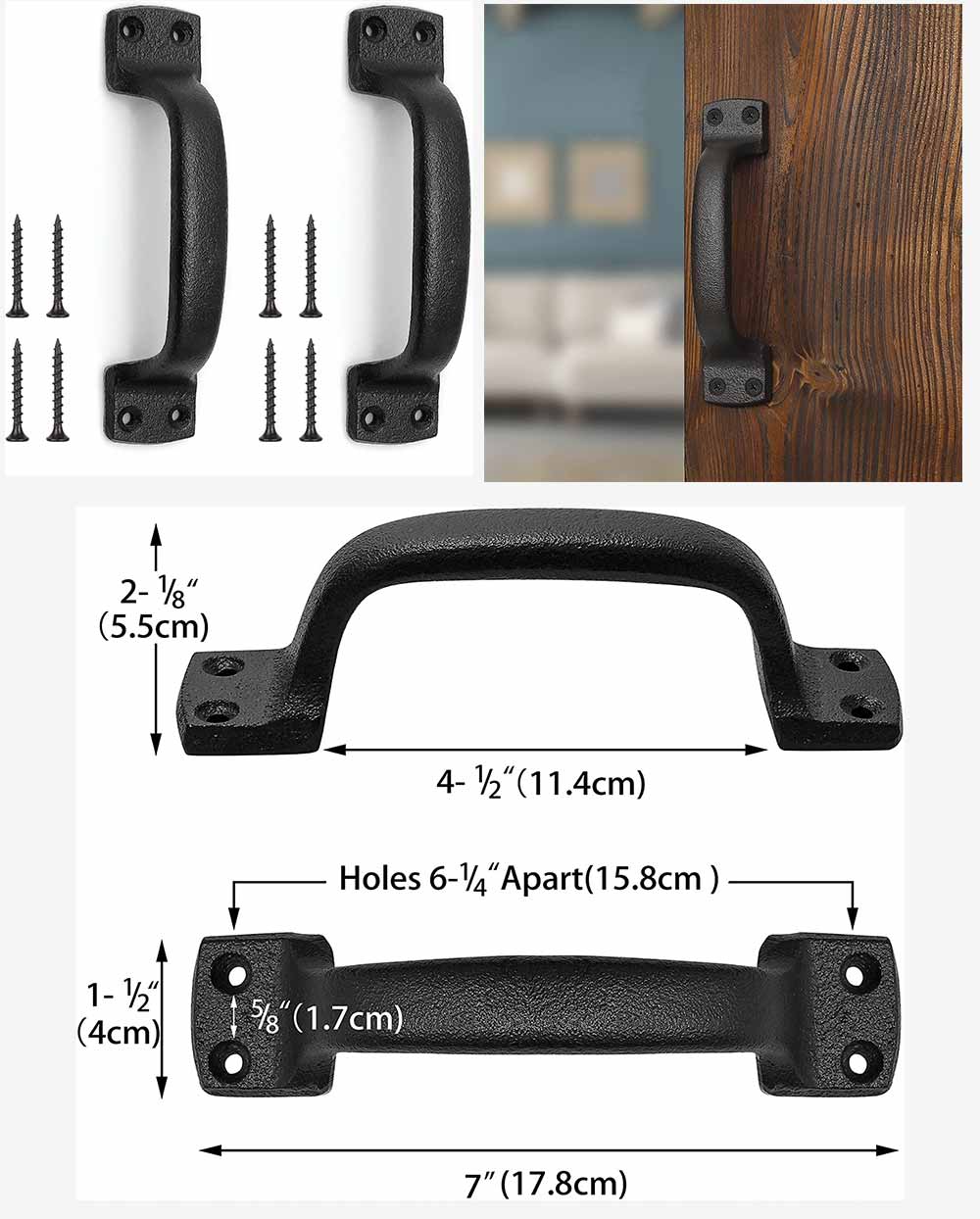 Traditional Handles
This traditional handle look is a simple but good design. There are no sharp edges like a folded metal handle might have.
They have a texture to keep the hand from slipping. So they are usually being used as grab bars to help a person with walking difficulty get up steps onto the porch.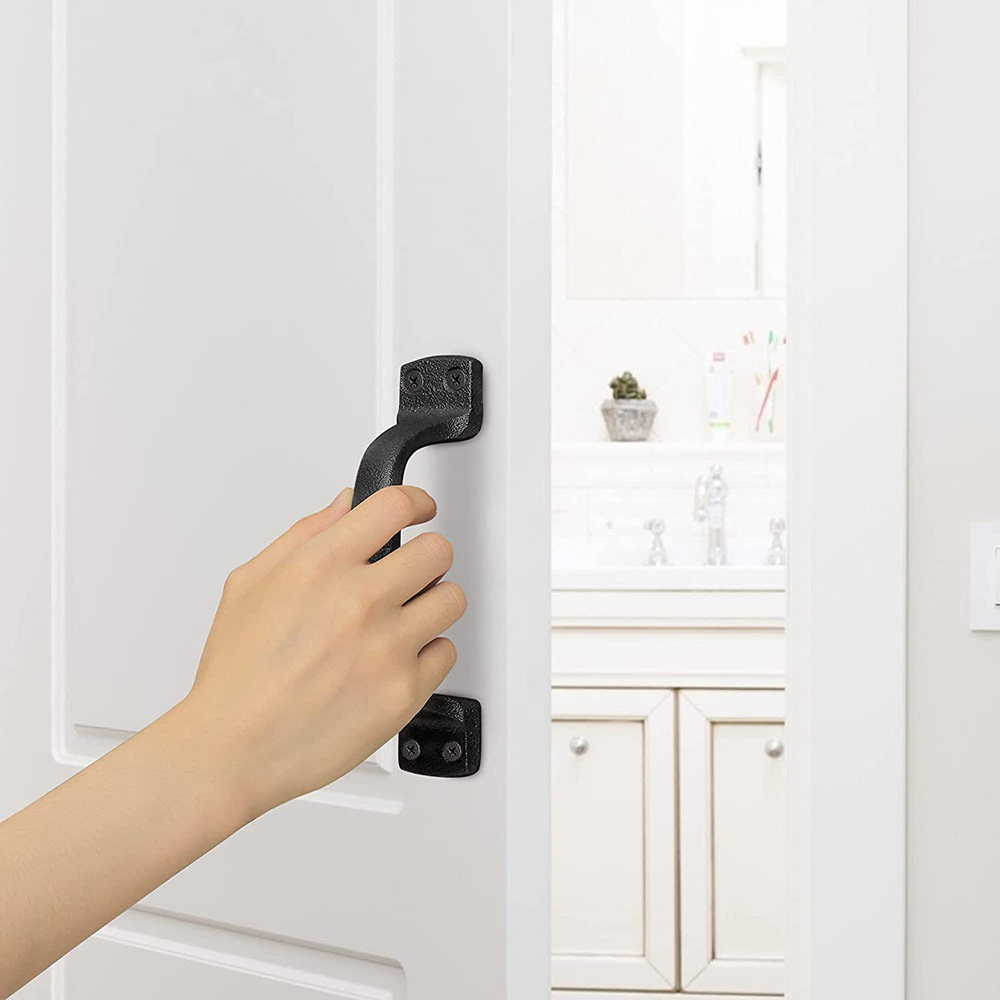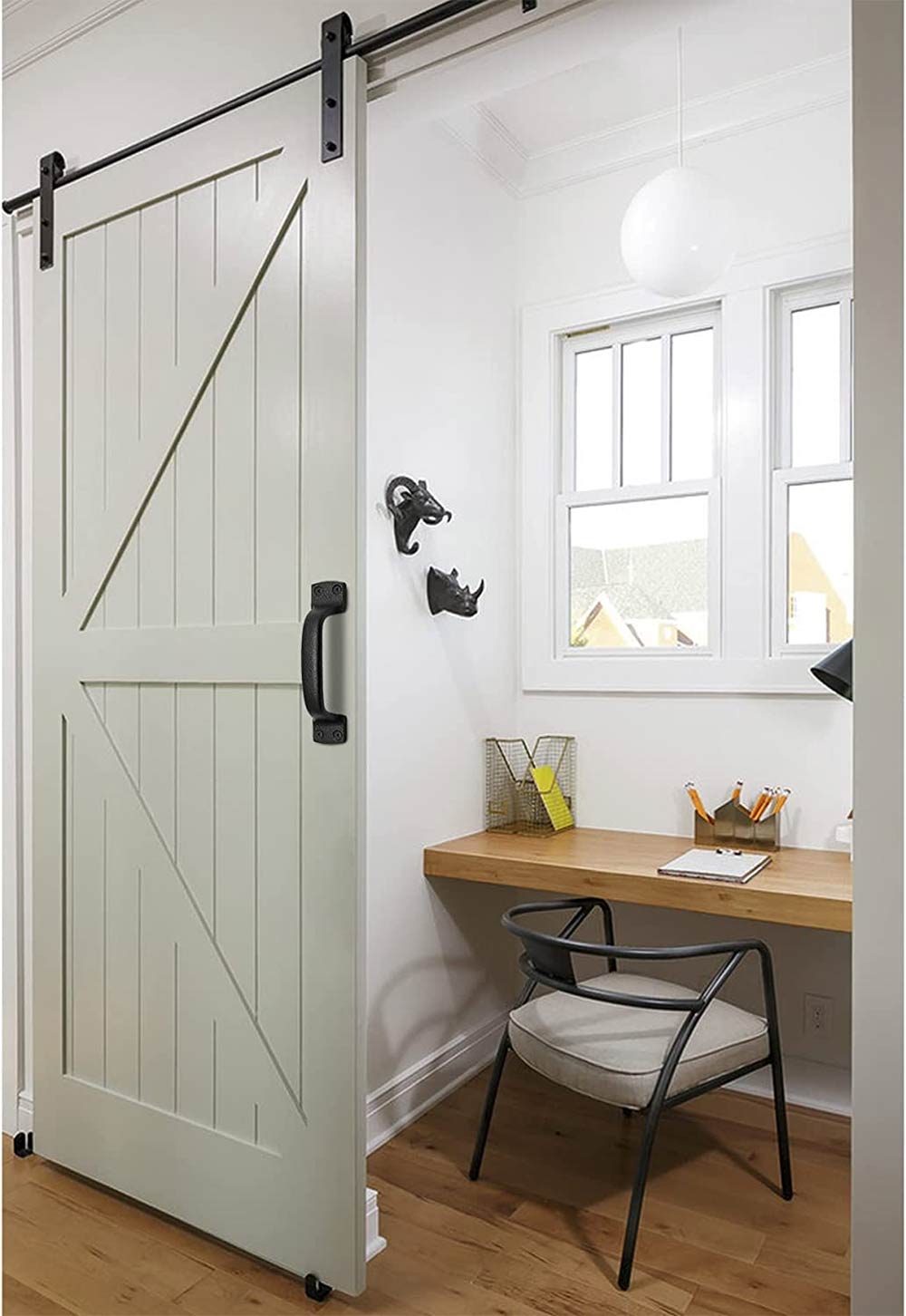 Decoration Cases for Traditional Handles
Similar options:


---
A good choice of barn door handles will add elegance and an eye-catching appeal to your doorway.