The mini barn door functions as a decorative solution for many applications and is crafted to offer the same look and taste as an interior-door barn door, while it's designed at a smaller size. It can be used on cabinets, vanities, TV stands, or simply as part of the overall decor. Now let's take a look at a few inspiring ideas.
If you don't feel like leaving the washing machine visible all the time, adding a door is one of the most effective ways to hide it. Mini barn doors are an ideal option because they are installed on track with rollers, so they won't take up space when open.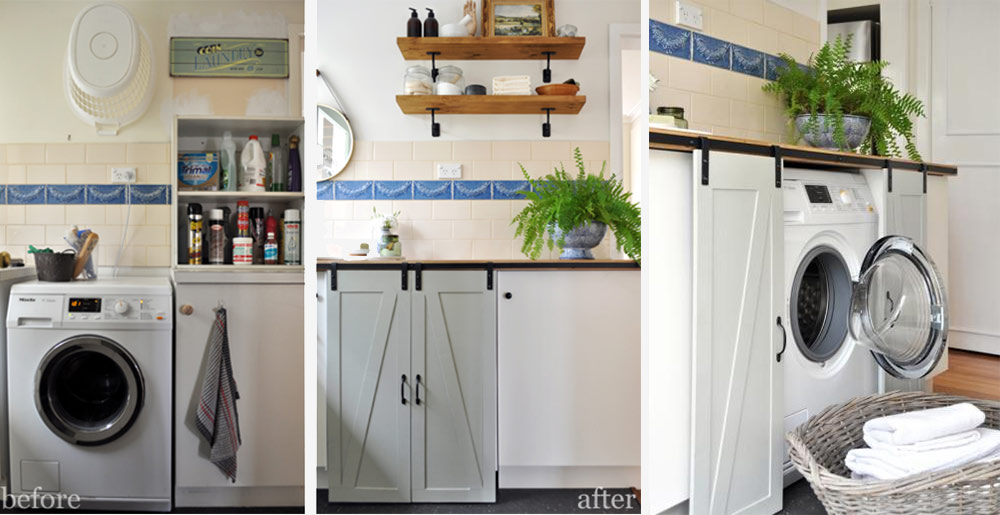 Do you ever feel stuck not knowing how to decorate your TV? Hiding a TV behind a mini barn door is one of the interior design trends for home staging. Build-in furniture, beautiful shelves, and picture frames around the TV create attractive focal points of interior decorating. Also, the mini barn door itself would help design a more beautiful and harmonious room, adding a relaxing and quiet feel to staying home interior.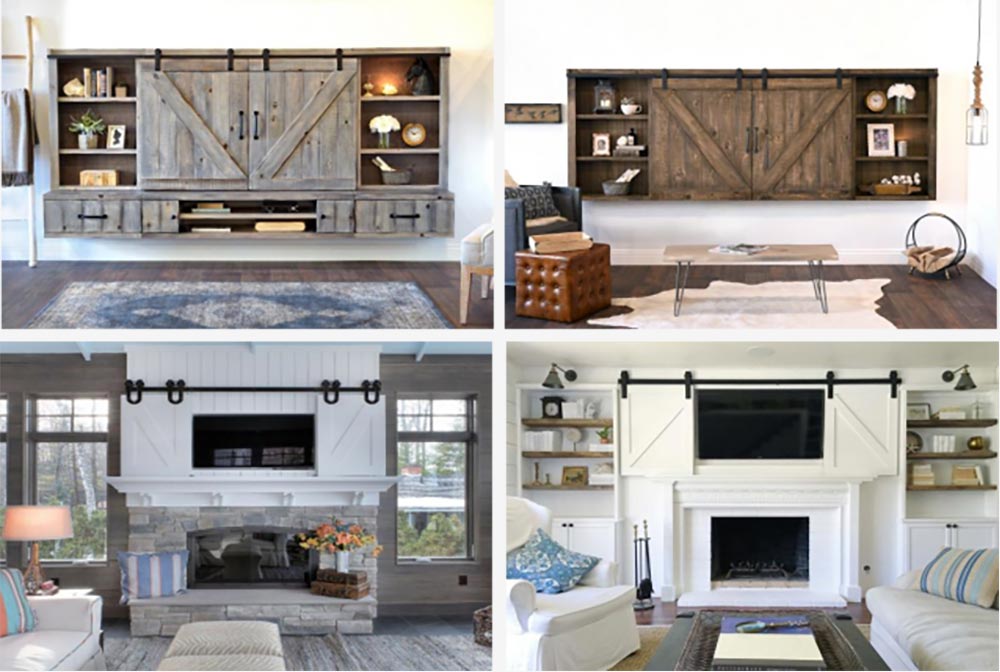 What will happen if a traditional wall-mounted mirror cabinet with a mini barn door? This idea is a wonderful inspiration for enhancing a farmhouse-style cabinet in your home. The distressed look adds to its farmhouse-style charm and would look great in a bedroom, entryway, or bathroom too. Within the cabinet, choose to display either useful shelves on one side or an elegant mirror on the other.

The mini barn door is also ideal to work with the cupboard, where kinds of stuff could be collected inside or displayed on top. If you are a coffee-obsessed and cup-collecting lover, a barn door cupboard will be a great choice for your coffee station. The sliding barn door can provide dark storage space for the coffee bean and eye-catching storage space for your collecting cup.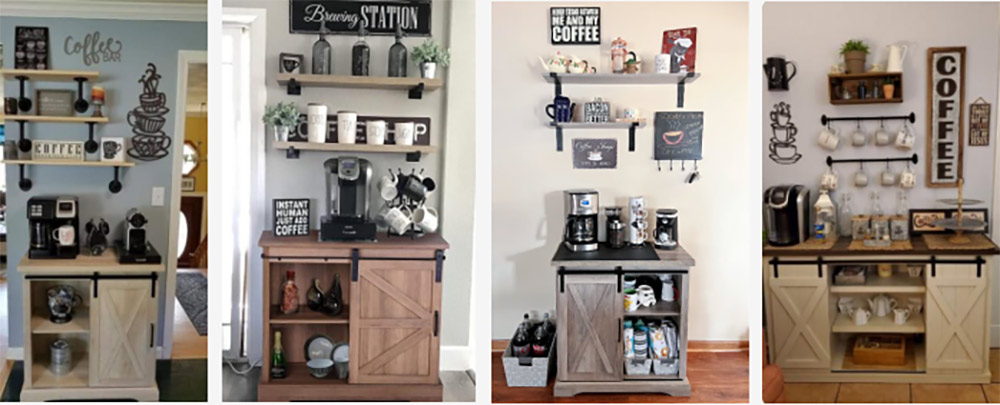 Actually, the mini barn door is well suited for much different storage furniture. Barn door storage furniture combined a rustic, modern farmhouse and traditional appeal for an overall stylish addition to your space.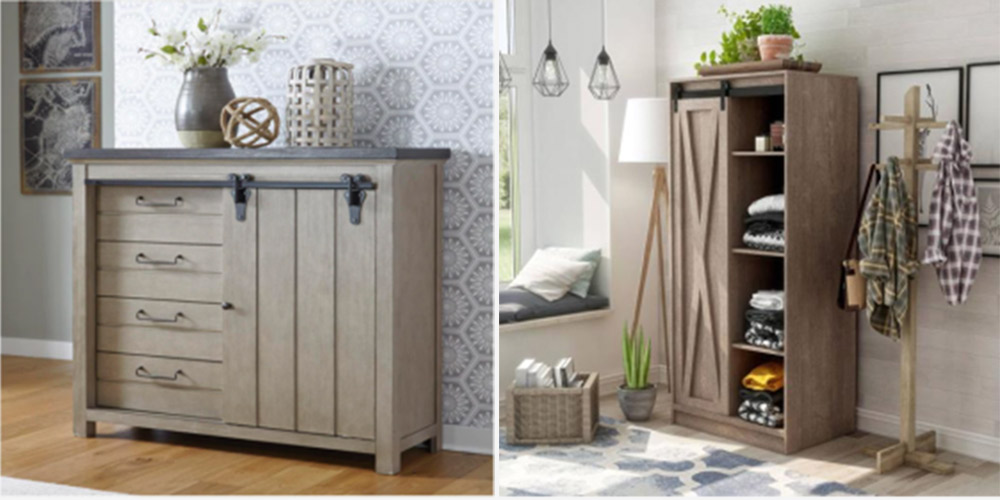 Chest of drawers                                                                                                                     Wardrobe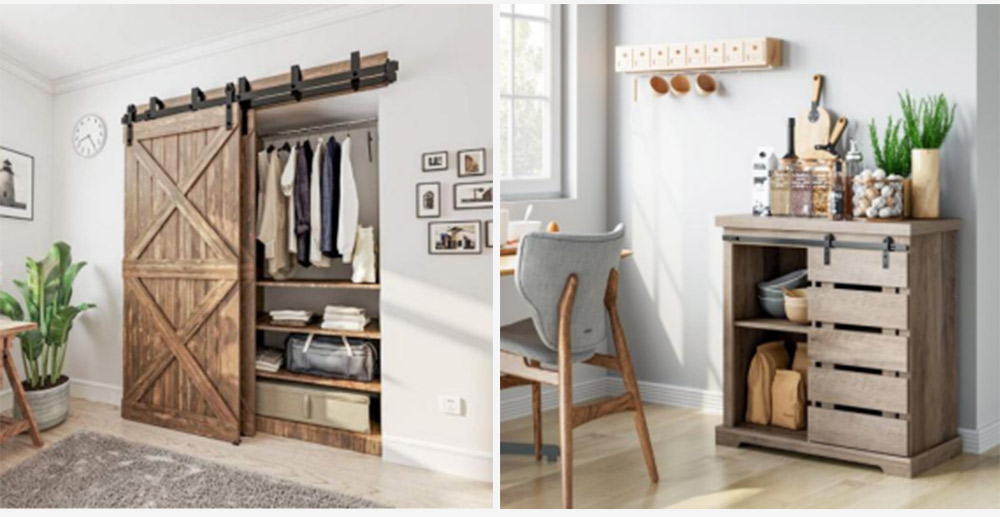 Closet                                                                                                                             Sideboard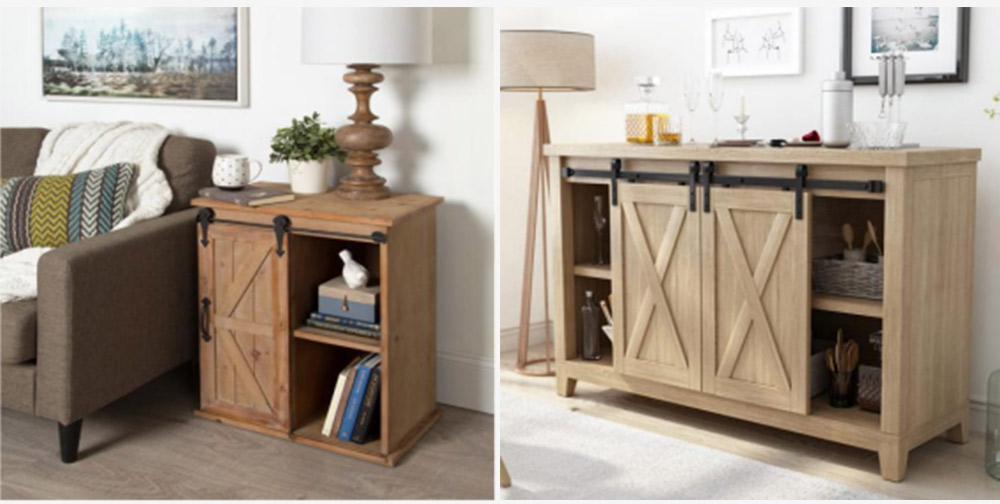 Floor cabinet                                                                                                                   Storage cabinet
Finally, hope shared ideas can inspire you on how to take a mini barn door look into your own home.