You might consider having a sliding barn door for bathroom when remodeling projects. A sliding barn door is also a great choice because it helps in saving space. In addition, having a barn door for the bathroom is a great option, especially when combined with a high-quality lock.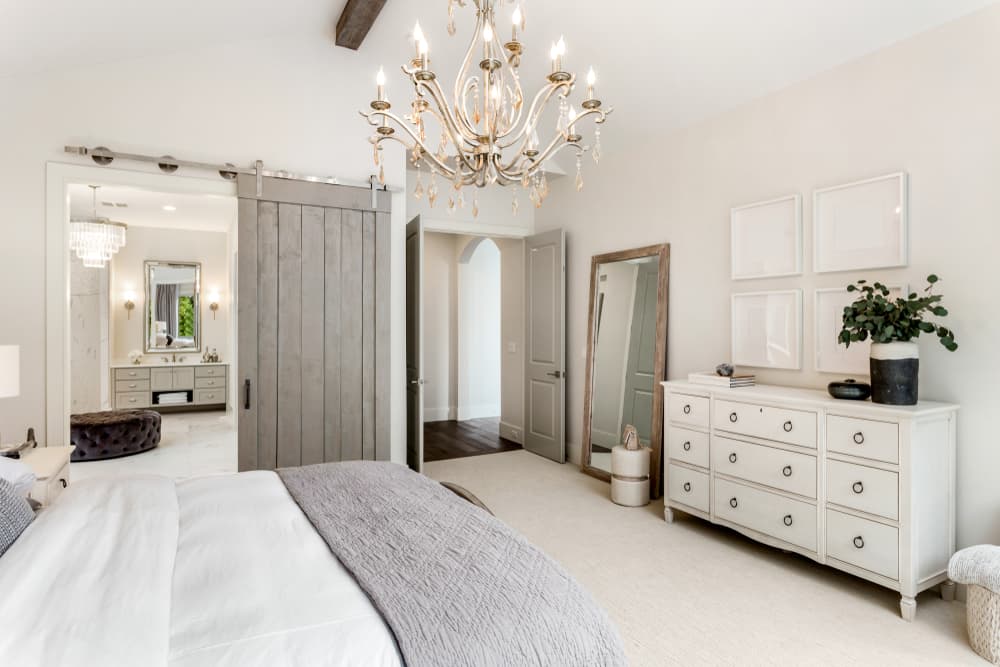 Why You Should Have A Barn Door for Bathroom
Sliding barn doors for bathrooms are gradually becoming popular for convenience, especially in small spaces. There are many reasons why you should have a sliding barn door for your bathroom, including the following:
1. Saves Space
It's becoming difficult to find a home with a large space because of the housing crisis that has been on the rise. Therefore, it's essential to consider how you can utilize limited spaces by using a sliding barn door for your bathroom.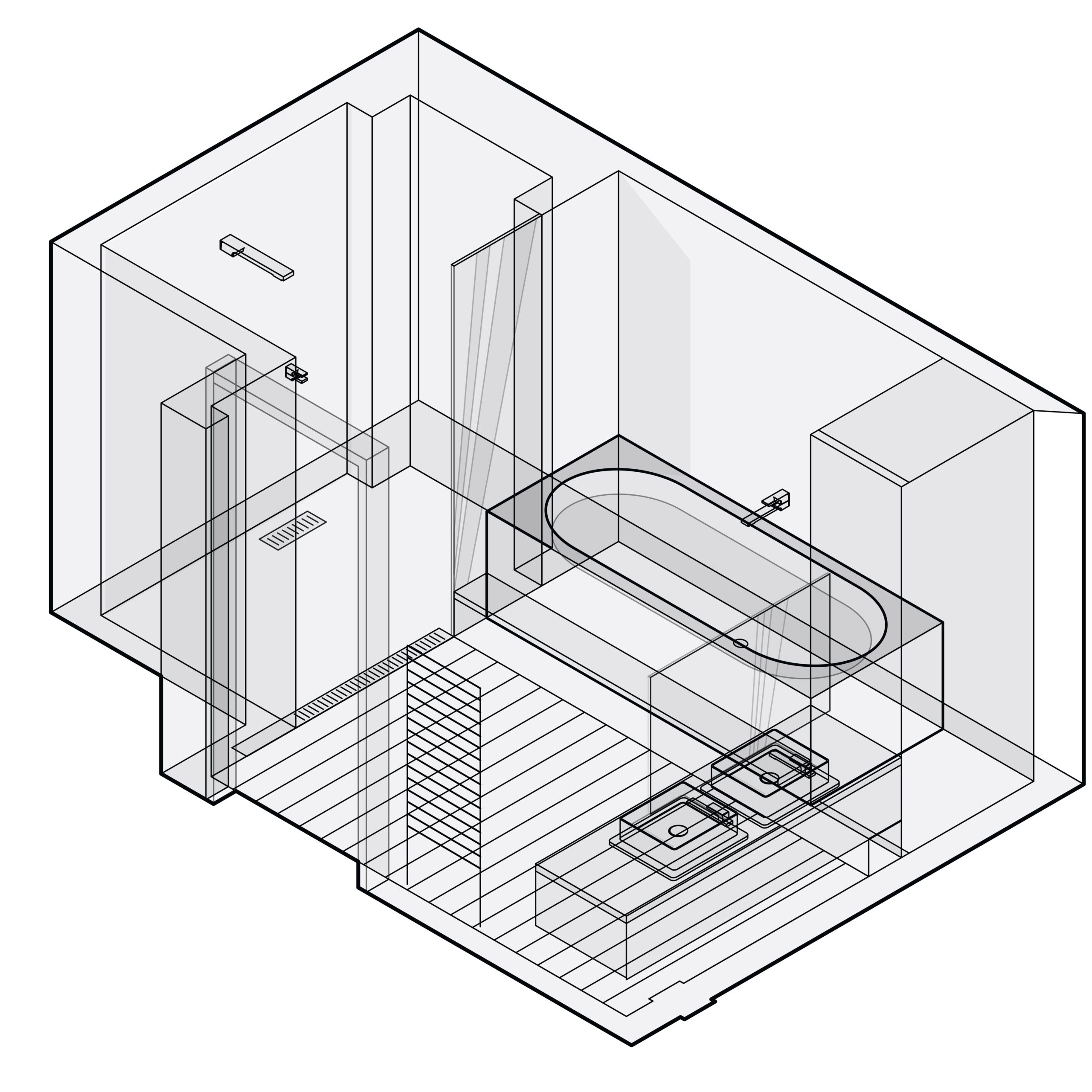 Our barn doors glide open easily and occupy far less space than a traditional door, which swings open and consumes valuable space. This implies that you can make the most of the space in your bathroom for shelves, additional countertop space, or even just to visually enlarge the area.
2. Offers Privacy
Privacy is typically a factor that people take into consideration when choosing a barn door for a bathroom. Our bathroom barn doors are available in various widths and heights to ensure that, once mounted, there are no gaps, thus, guaranteeing you privacy.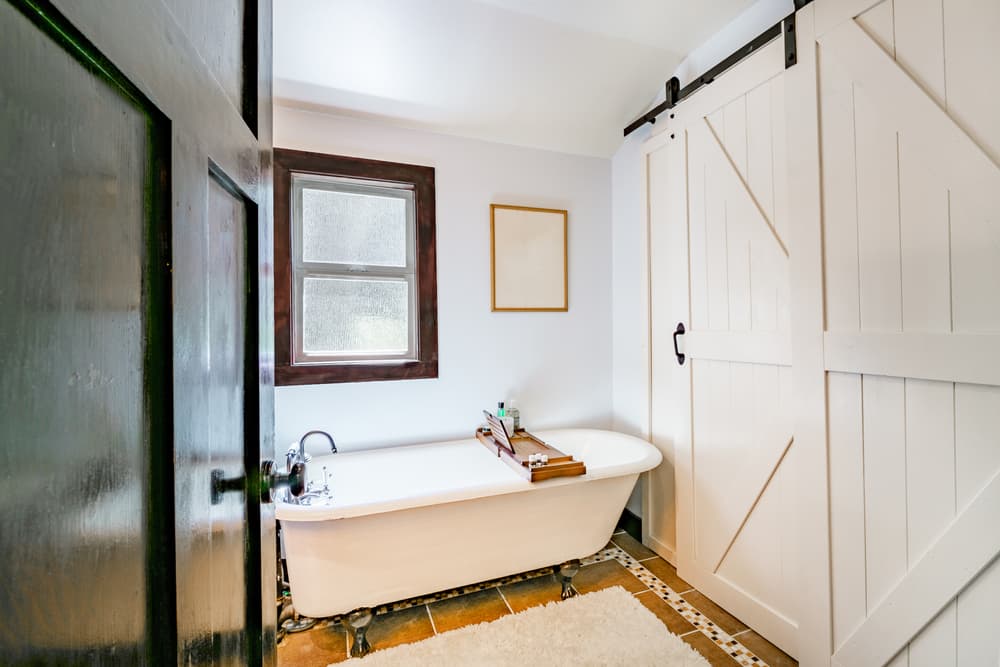 Another issue is the possibility of the bathroom barn door sliding open at an inconvenient time. You should ensure that your sliding barn door has been fitted with an efficient lock that's also aesthetically pleasing.
Which is The Best Barn Door for Bathroom
If you're looking for the best sliding bathroom barn door, we have a variety for you to choose from. Our barn doors have been carefully made to ascertain aesthetics and functionality in your bathroom space.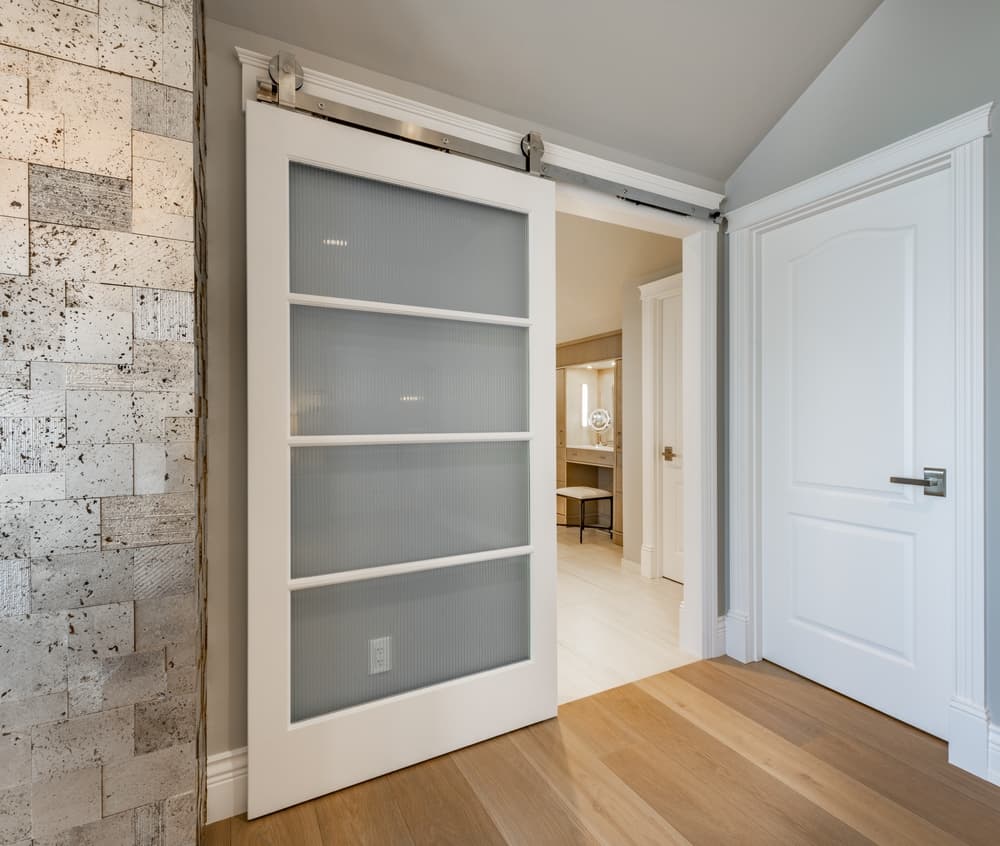 The ideal barn door for the bathroom should be one that suits your decor and inspiration. You should install a barn door with all the necessary key features and charm to transform your house.
In addition, if you're going for a rustic style, you should choose a dark wood barn door for the bathroom. The goal is to ensure that your bathroom barn door makes you happy and suits your decor.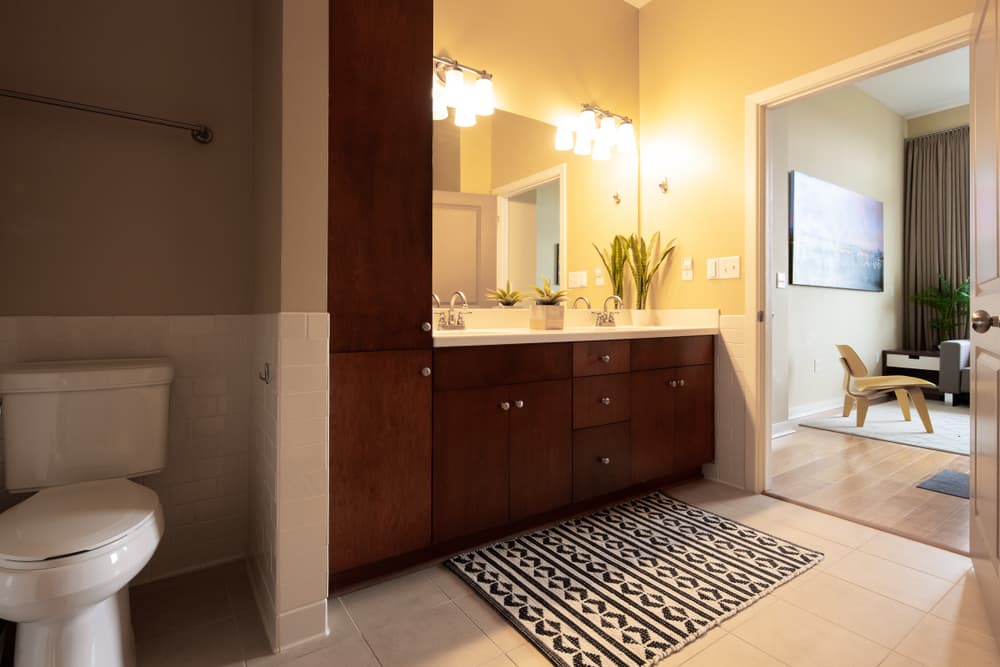 1. Wooden Barn Door with Frosted Glass
The MM-GC07 36in x 84in Knocked Down 5 Lites is a great bathroom barn door, carefully made to ascertain that your bathroom appears modern while being functional. There are many reasons why you should consider ordering this door from us for your next remodel.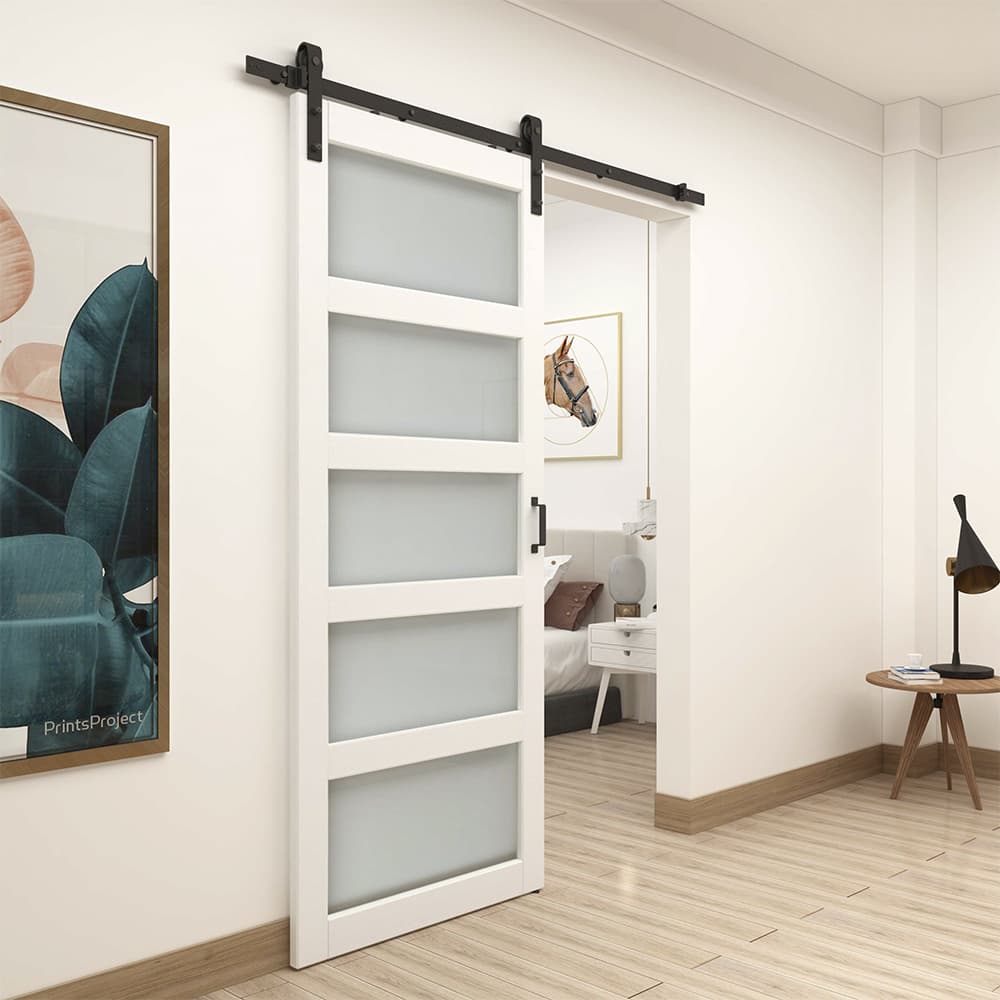 One of the reasons is that you can integrate different barn door bathroom ideas when assembling the barn door as a DIY project. We'll provide you with a hardware kit containing accessories like a screw to assemble the barn door.
Ensure that you check the manual for installation instructions. In case you run into a problem, you can contact us for assistance.
2. Knocked Down Version K Style
Another great sliding door for your bathroom is the MM-GC06 36in x 84in Knocked Down Version K style. This is predominantly a white wooden barn door that requires a DIY assembly. The white door can easily complement a bathroom with white walls.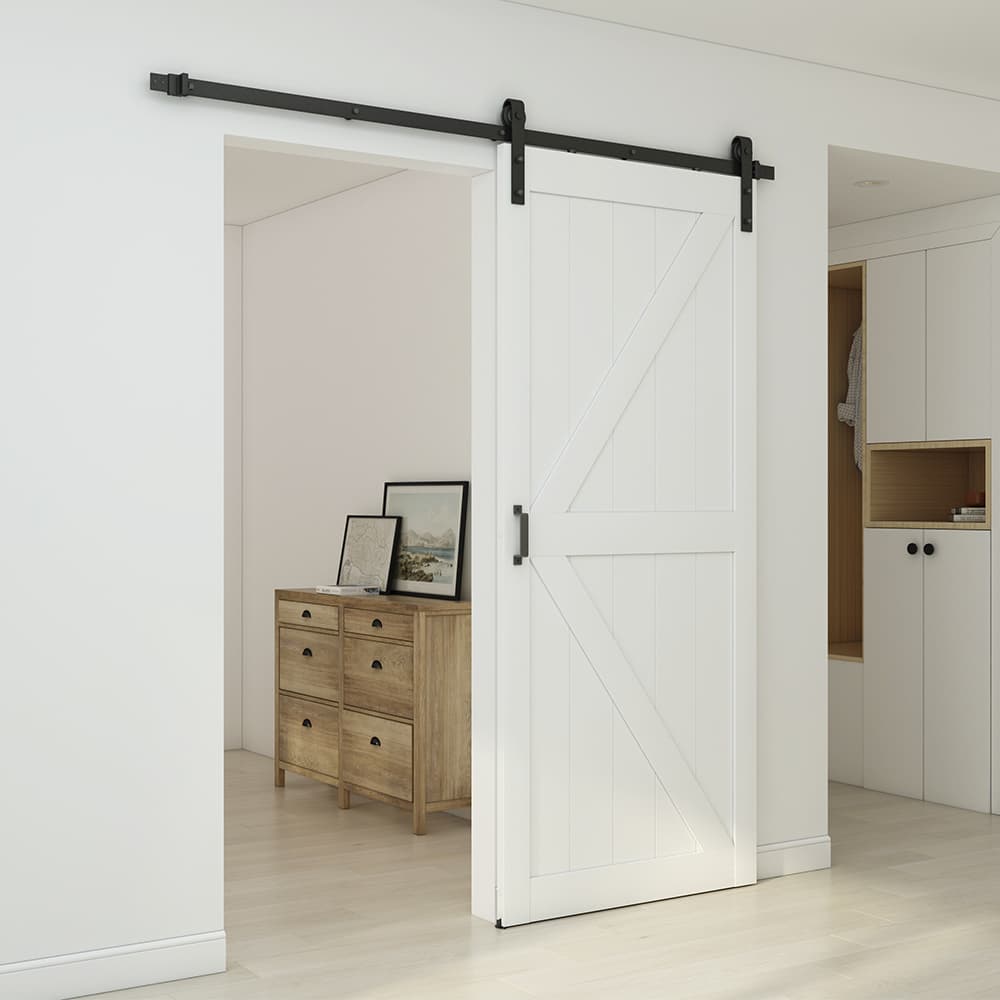 Since this is a DIY barn door for you to assemble, it comes with an accessories kit and an assembly manual. You can contact us for assistance if you have a problem during assembly.
What Are The Pros of A Bathroom Barn Door
You can use these adaptable home improvements for various purposes, from interior living areas to exterior house design. The following are some advantages homeowners mention when using this style of door in remodeling projects:
1. Aesthetically Pleasing
A bathroom barn door can significantly change the appearance of your entrance. You can create distinctive entryways with barn doors that match any bathroom design scheme.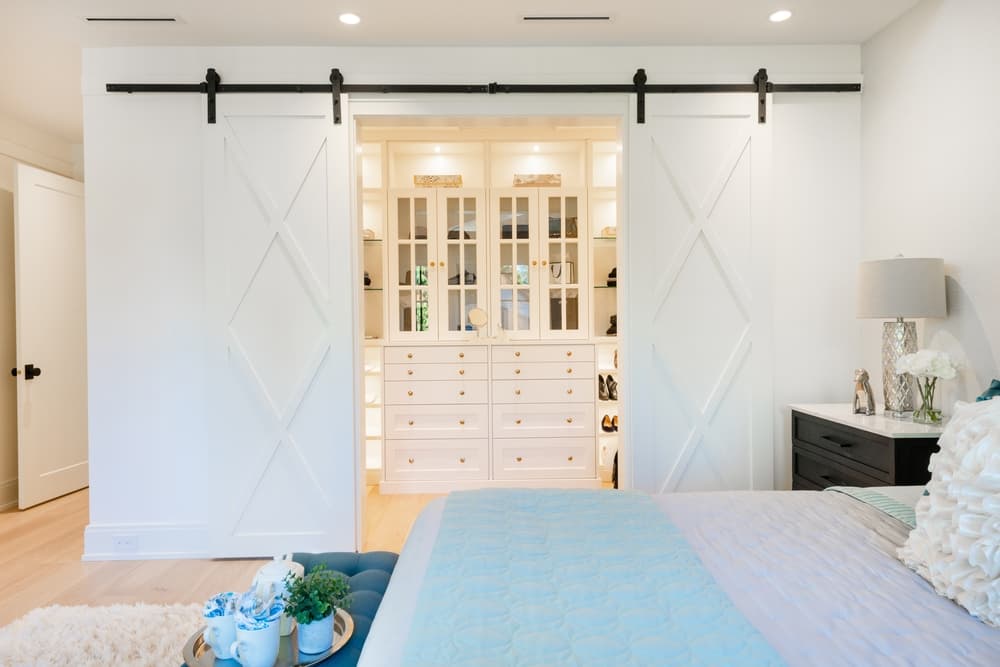 Although they often give more alternatives when it comes to selecting the gear that best meets your needs, they typically require less maintenance than their steel counterparts.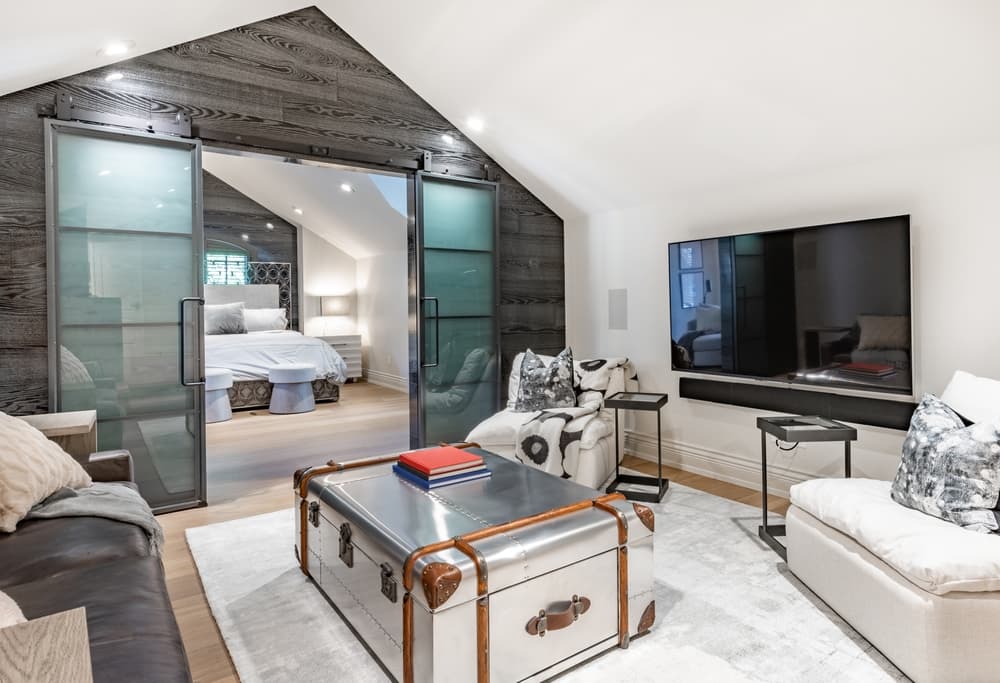 This is an inexpensive and simple method to add beauty and functionality to any area, whether you're remodeling your bathroom or creating one from scratch.
2. Fitting in Small Spaces
As discussed earlier, barn doors occupy smaller spacers than traditional bathroom doors. The concept is also similar in double barn doors because they'll slide to the wall, thus occupying no space.
With a sliding door in your bathroom, you won't have to worry about the doors frequently interfering with the shower screen door or other elements in the bathroom, such as shelves.
3. Make The Space Roomy
A bathroom will feel bigger just by having a barn door, which frees up floor space that would otherwise be required for traditional hinged doors. You can also add a mirror to make the bathroom space feel bigger.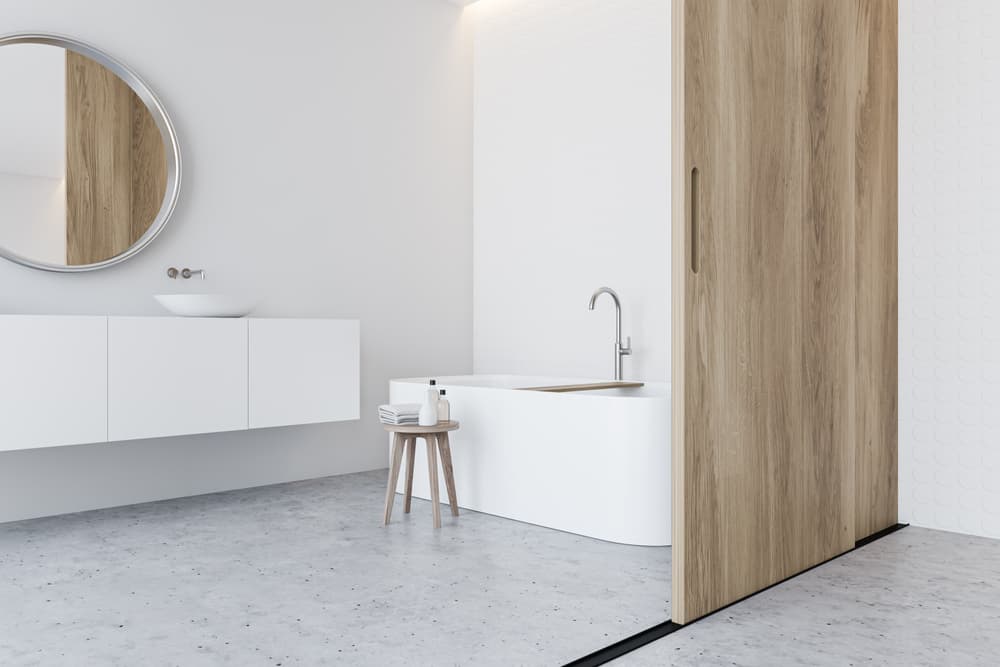 4. Multifunctional
While double barn doors can also be used in the master or guest room, the conventional barn door is typically found in bathrooms. Additionally, bathroom sliding barn doors have been used to hide shelf units, closet doors, pantry, vanity, and extra space spaces.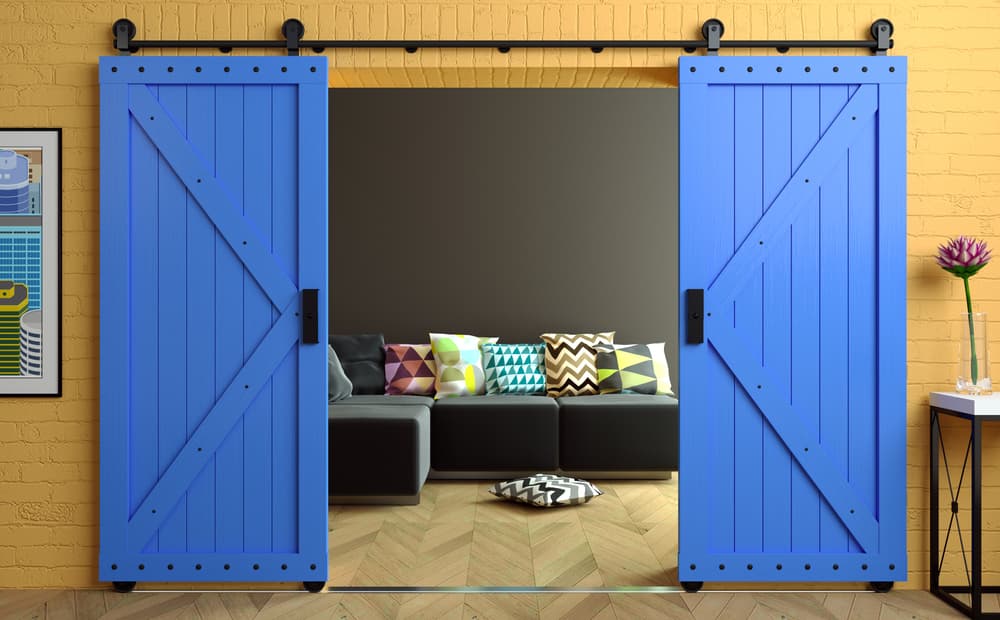 What Are The Cons of A Bathroom Barn Door?
While sliding doors for your bathroom can be a great addition, there are also some disadvantages that you should be aware of. Some of the cons of having a sliding barn door include the following: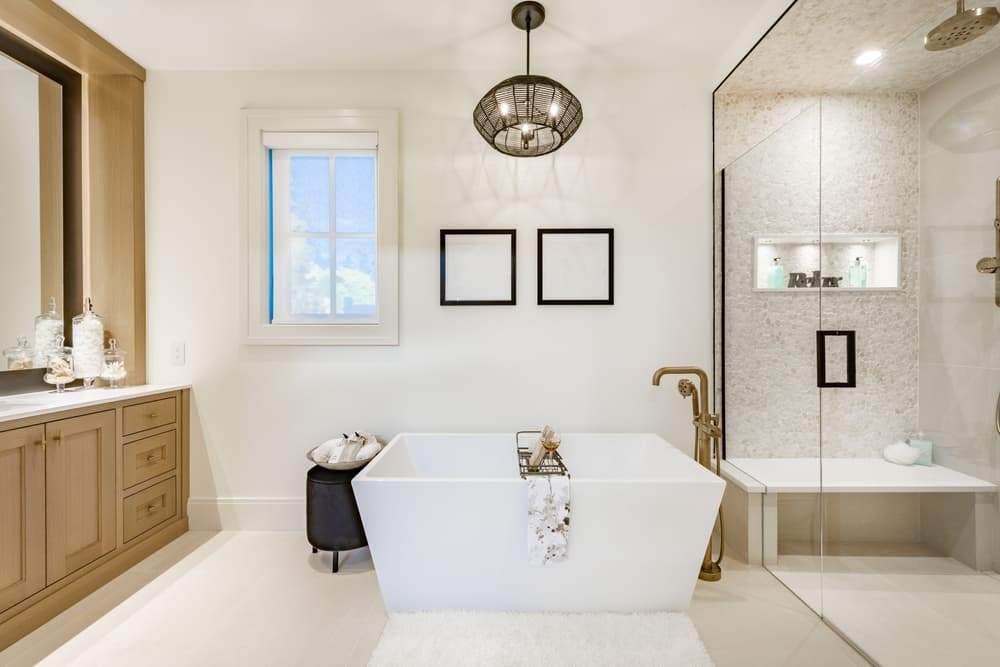 1. Costly
While a sliding barn door can significantly change the feeling of a room, it can be expensive. A sliding barn door can cost, on average, between USD$600 and USD$3,050. Sliding barn doors take up less room than swinging ones since they move along a track which contributes to the high cost.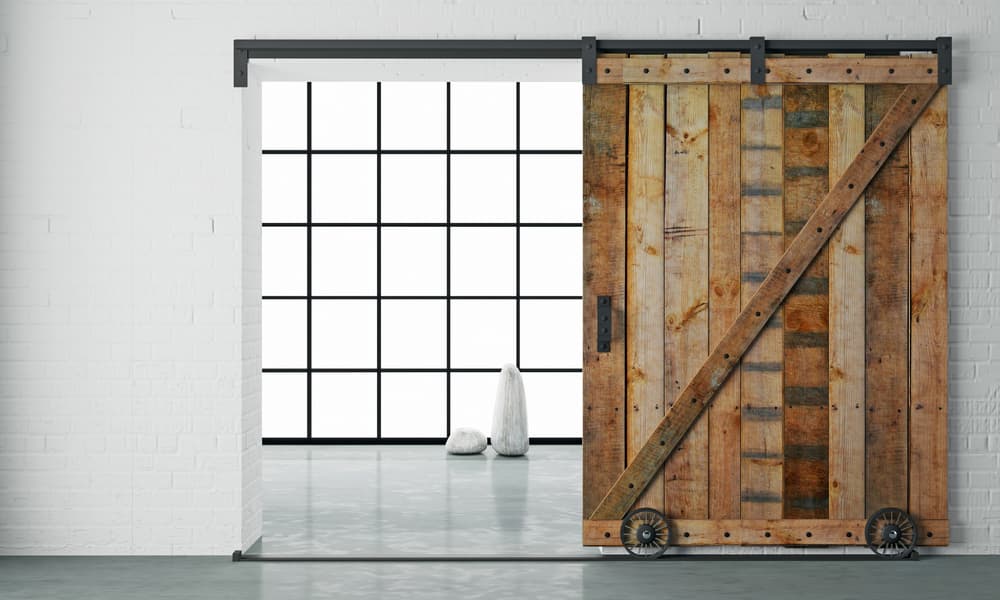 The price of your door depends on the kind of barn door you choose as well as the material. The sort of door you can have depends on how much room you have and the stability of the wall you wish to hang it on.
However, the price for your bathroom door can be reduced depending on your needs. For instance, it would be cheaper if you're recycling an old door. In addition, using reclaimed wood can significantly reduce the cost.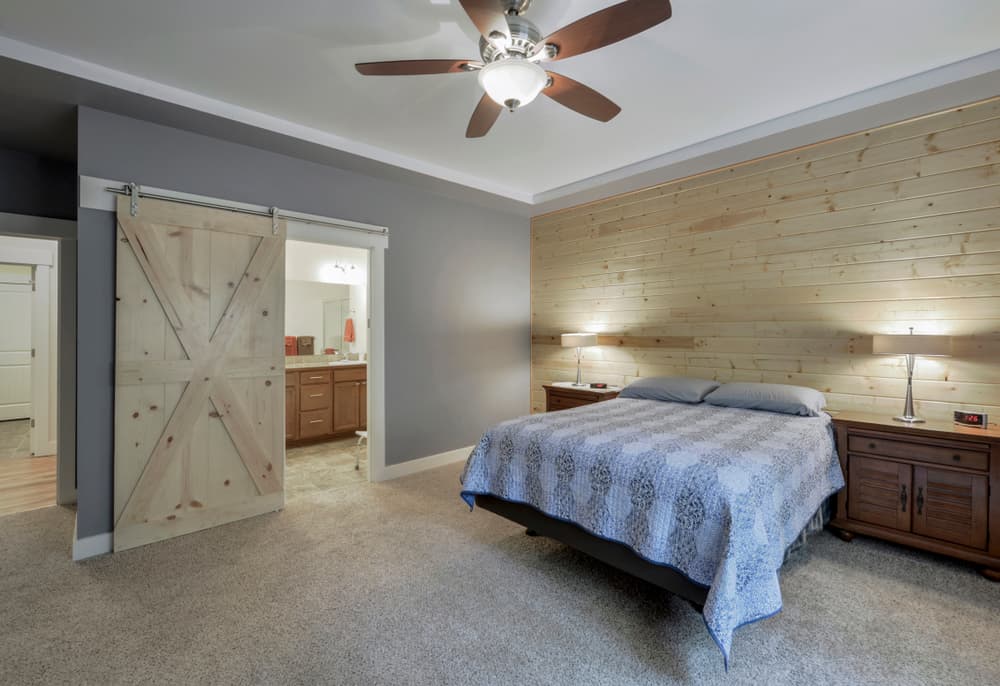 2. Need for Wallspace
Barn doors frequently require wall space to be clear of obstructions on both sides of the opening, doubling the wall length needed. On some walls, you cannot install light switches or hang photos. This also means that a barn door might not be ideal if your bathroom is next to the stairs.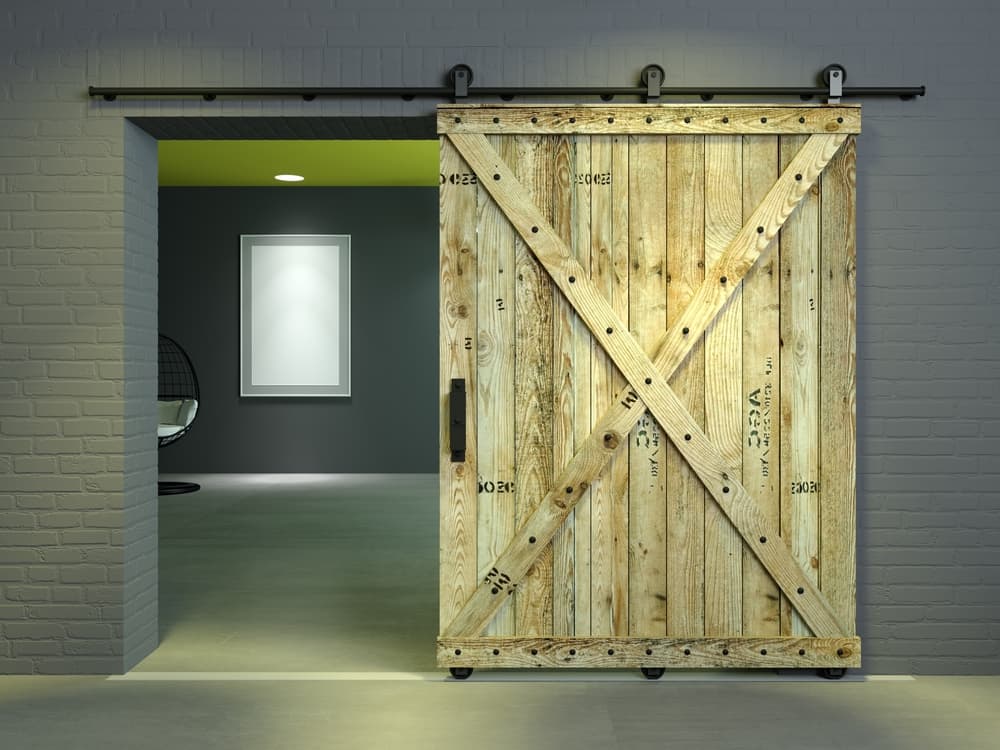 3. No Sound And Odor Protection
Most bathroom sounds and scents are kept in, thanks to the good seal that a normal door creates with the doorway. Sound and smells can leave much more easily through hanging barn doors since there is typically an open gap of a few inches between the bottom of the door and the floor.
Furthermore, soundproofing is not a strong suit for barn doors, even those made of solid oak.
What Is The Primary Purpose of A Bathroom Barn Door?
The primary advantage of a bathroom barn door is to provide the impression of more space in a bathroom that is primarily intended for ensuite remodeling. This makes it perfect for bathrooms in the bedroom.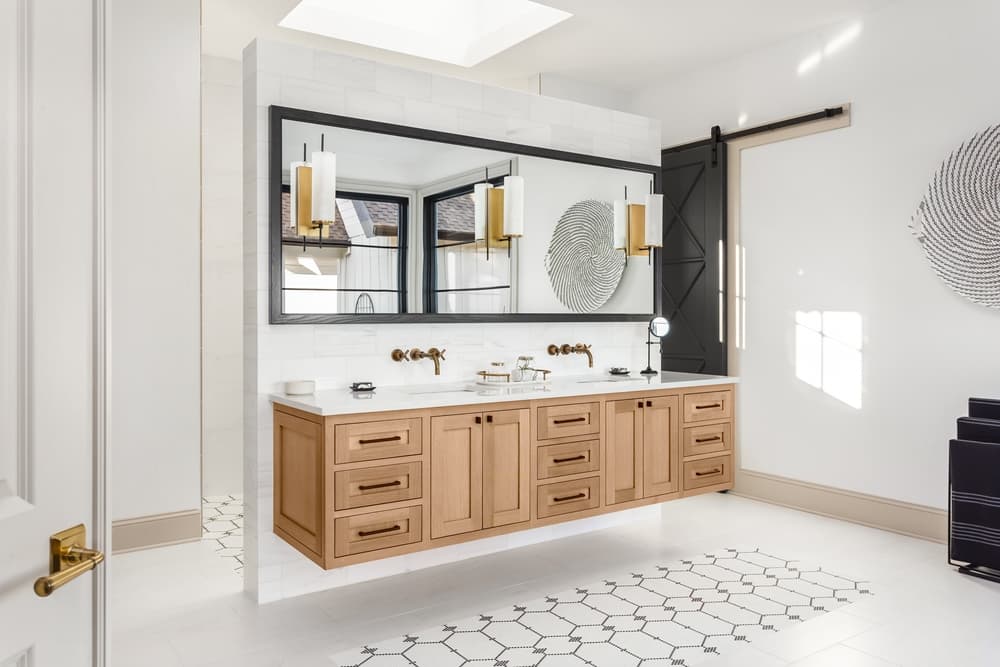 In addition, since there is no hinged piece leading into the bathroom area, they give the impression that small bathrooms are larger. These sliding barn doors are also highly fashionable and can instantly turn a dull area into a contemporary room.
You can install a bathroom barn door using a rail or slider setup. It's necessary to install a rail setup due to the average size of bathroom doors being over 1 m wide, although the average door frame configuration is just 800 mm.
If you're still wondering how to incorporate a bathroom barn door when you have different styles around your home, you can research different ideas. Additionally, you can use a barn door to separate the bedroom from the bathrooms.
Tips for A Barn Door for Your Bathroom
If you're planning to install a barn door, here are some tips you should consider:
1. Budget Appropriately
As discussed earlier, barn doors are expensive especially if you buy high-quality hardware. Ensure you've budgeted appropriately for all possible expenses for the best results. You can also have a flexible budget if you need to make changes.
2. Hire A Professional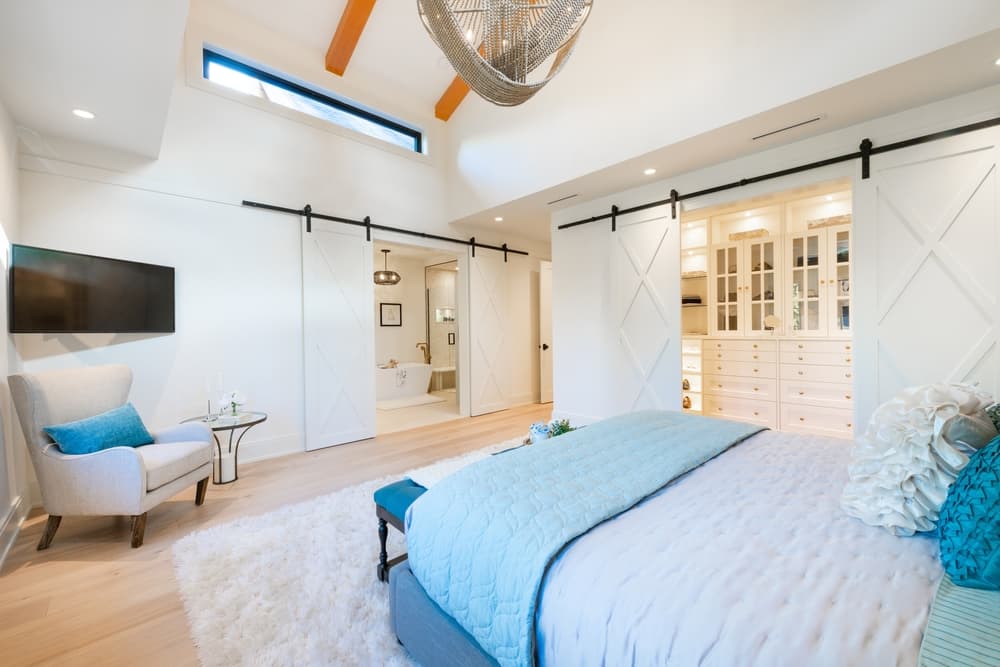 While you could have great ideas for your barn door, hiring a professional to designand installing is advisable. A professional can offer advice on many issues, such as whether to go for a contemporary or modern style.
Conclusion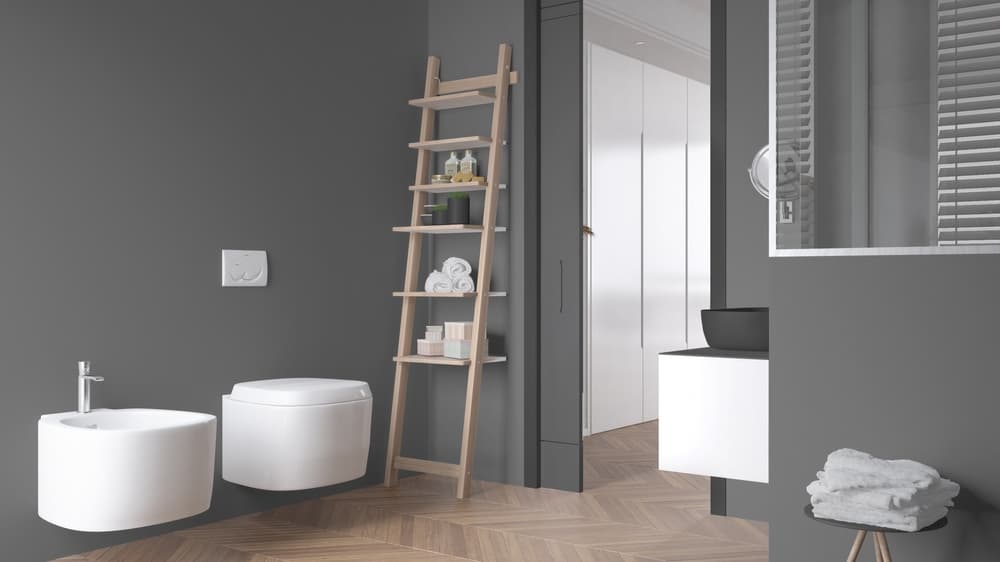 If you've installed a bathroom barn door in your bedroom, you might have a story that it's the best decision ever made. There are many ideas that you can choose from for your sliding door. Additionally, you should ensure that your barn door is fitted with a track to make slides easy and smooth.