Sliding pocket doors are a fancy and modern style that naturally saves space. They can be used in a tight location where the space is not enough for a swinging door to invert or out-swing.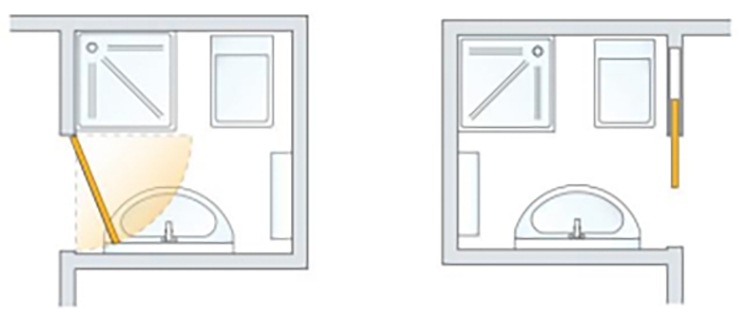 Compared with the current sliding barn doors, which are really popular nowadays, sliding pocket doors perform much better in terms of leakproof, which follows that more reassuring privacy could be enjoyed.

Take it to be used in the US as an instance, and a typical sliding pocket door structure is as below diagram. The key feature is to prevent anything unexpected from interfering with the doors sliding in and out of the wall cavity. This requires the sliding system to have additional upright posts to isolate the wall cavity from the wall.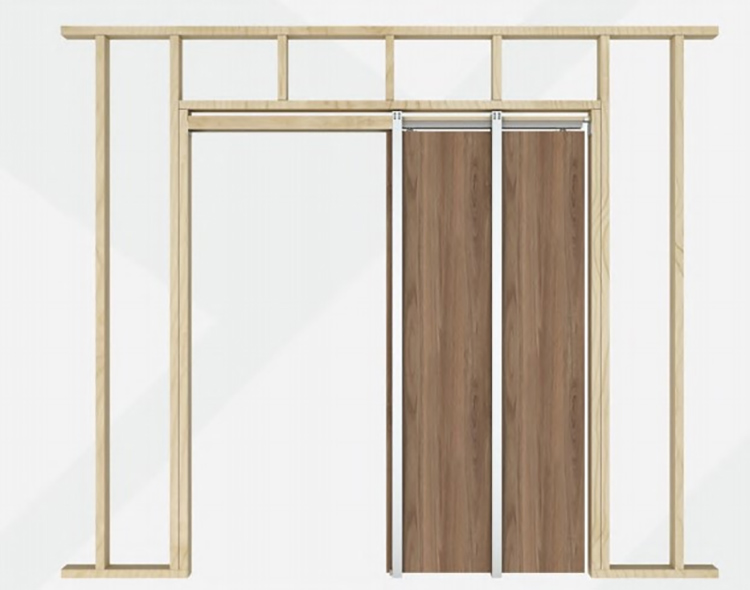 The TENGYU YMXT-XC39 is a practical sliding pocket door system. The complete set includes 4 x tube uprights, 1 x aluminum track with a wood header, 1 x double-sided soft closes, 2 x hangers with mounting plates,2 x mounting brackets,1 x door guide,2 x floor adjustable anchors.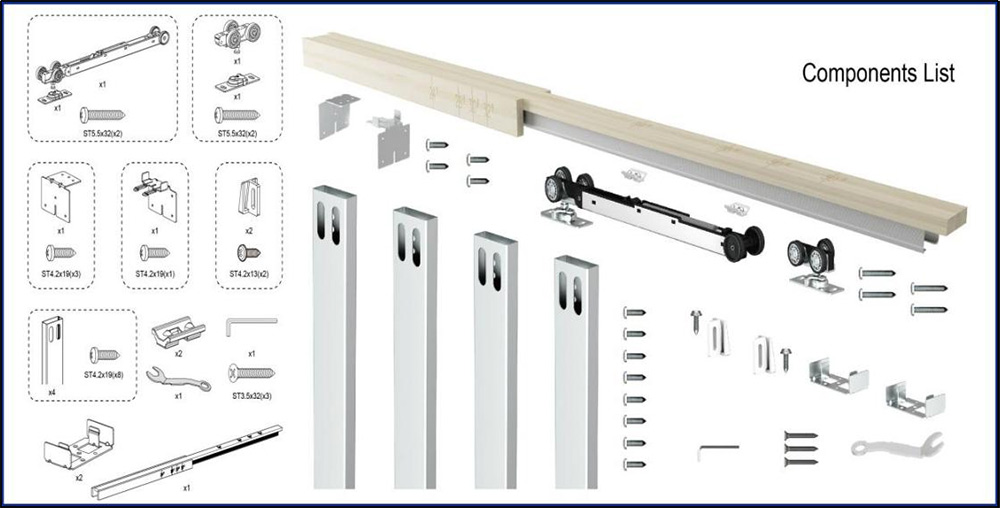 The YMXT-XC39 pocket system accommodates 1-inch and 1-3/4 inch door thickness (25mm and 45mm). The rail length is 72 inches (1830mm) up to 96 inches (2438mm) and can be cut down to size on site.
Dimensions

The typical working positions for pocket door
The YMXT-XC39 pocket system has been purposely designed to be assembled very quickly and simply. The pocket system kit is extremely compact to store, the volume per sales carton unit is 0.037 CBM only.
Packaging for kit
G.W.:
4.0kg
N.W.:
2.8kg
Dimensions:
2165*200*75mm
The YMXT-XC39 system is suitable for residential and commercial projects as after 100,000 opening and closing cycles, and the system showed no significant traces of wear or damage whatsoever.
Here are some application scenarios for the pocket door system. I hope they can give you some ideas when decorating.