The aluminum track sliding door system has become the choice of many people in Modern decoration. Aluminum is characterized by excellent machinability, corrosion resistance, and smooth surface, making them ideal material for sliding door tracks.
Aluminum track sliding doors are one of the most popular products of our company. They are available in a wide variety of models.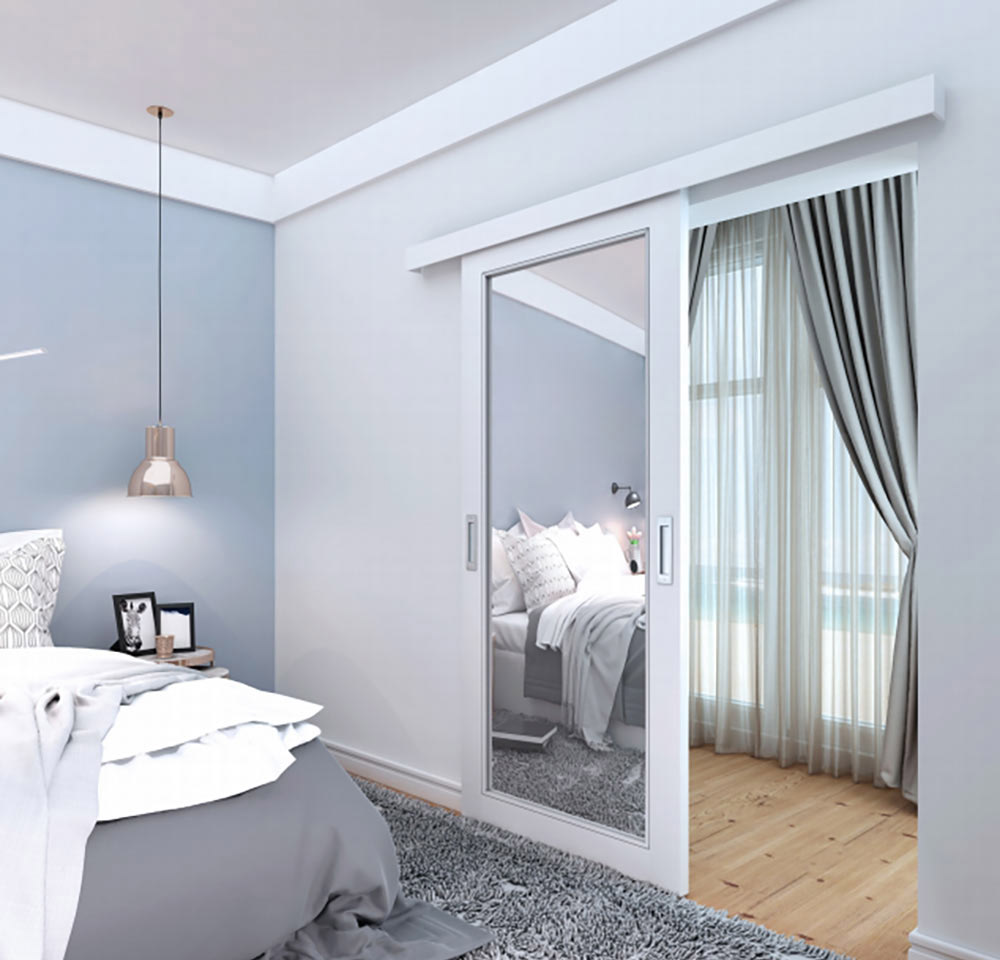 From the perspective of installation, our Aluminum series products can be divided into the following two categories: wall-mounted sliding door kits and ceiling-mounted sliding door kits. Both mounting options have their advantages.
Wall mounting is more convenient compared with ceiling mounting, while ceiling-mounted sliding doors are very stable and have good load-bearing performance.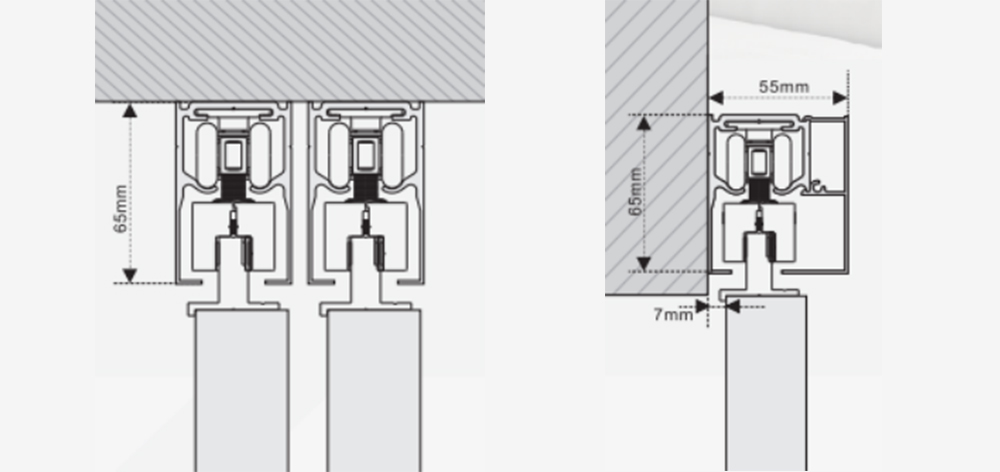 Ceiling mounting                                                                                   Wall mounting
Aluminum track sliding doors are extremely practical. They are suitable for a variety of different scenarios, For example, a Commercial grade sliding door system is suitable for offices and hotels. They must be durable, Creating a quiet and comfortable office environment for you.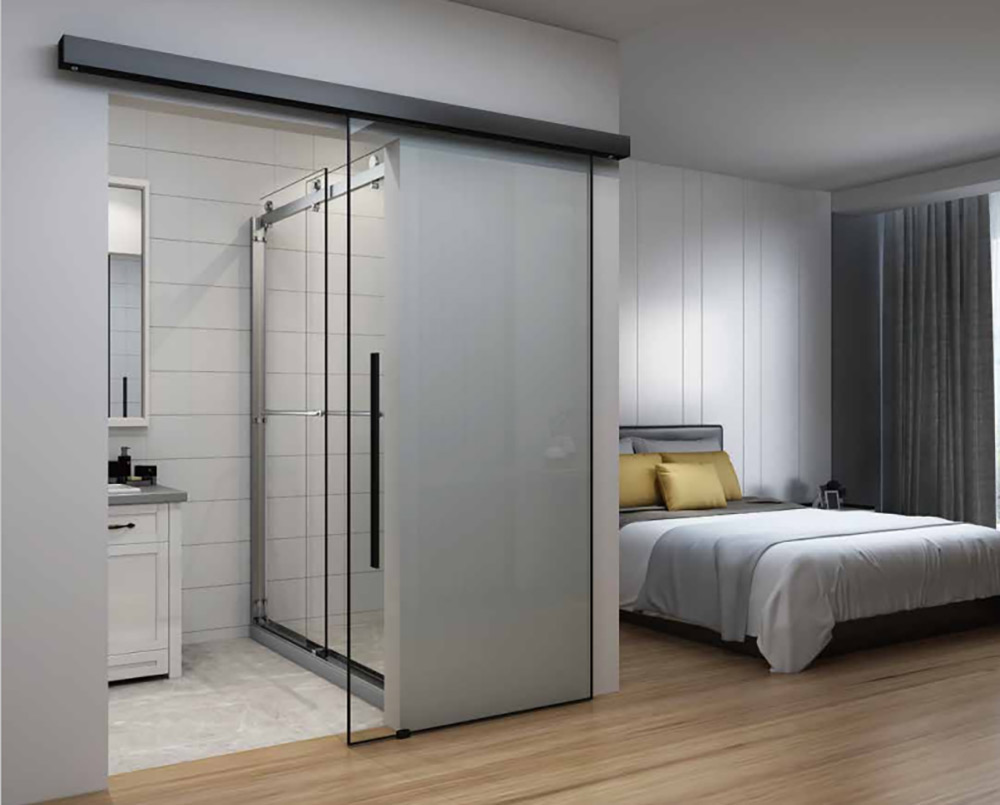 They are also widely used in residential scenes and can be used to separate large rooms.
They can be applied to scenes such as kitchens, bedrooms, and living rooms.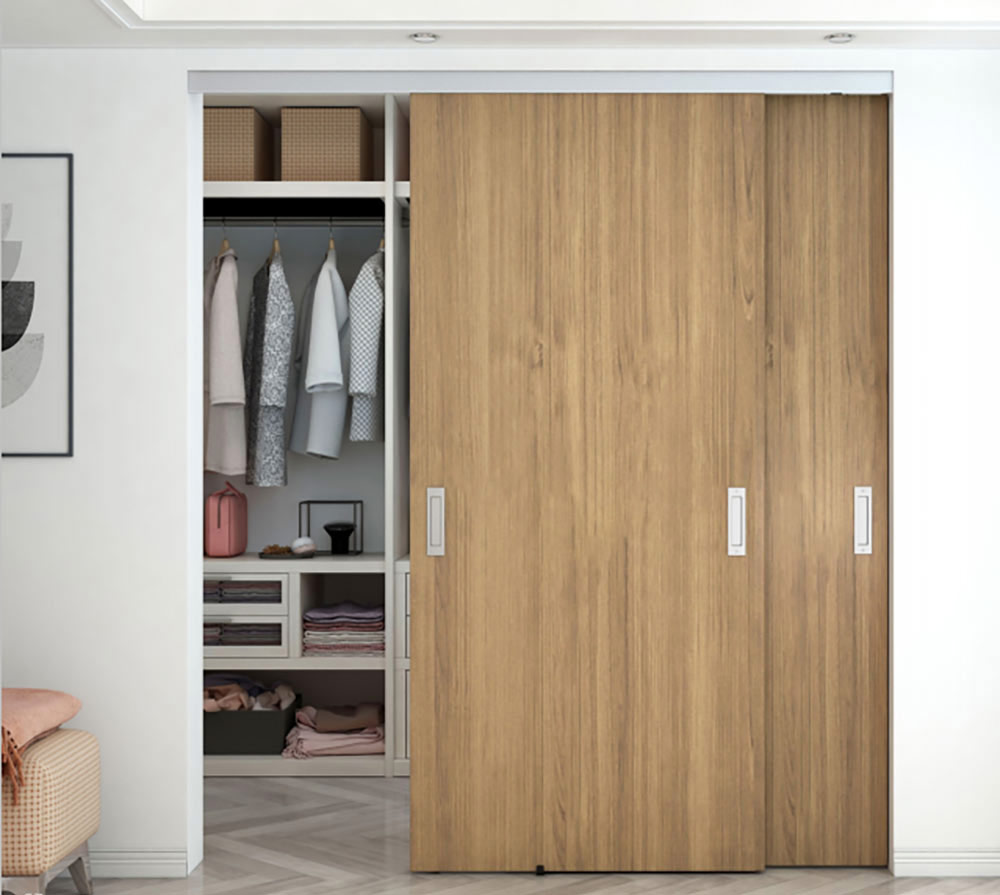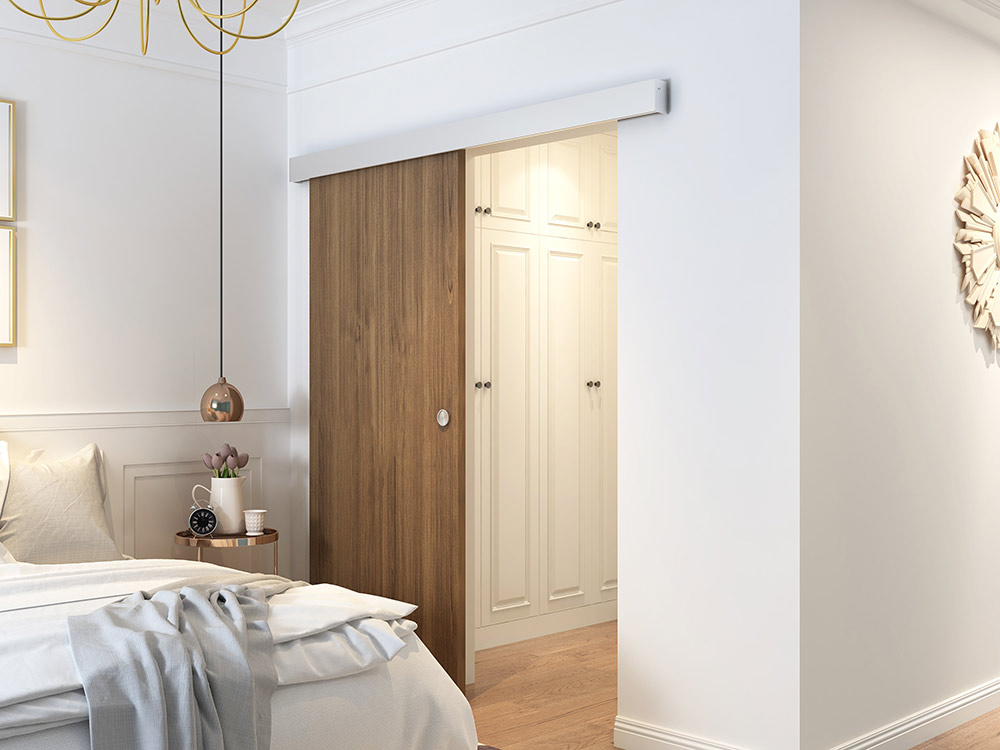 If you choose a steel frame glass barn door, you will have a wider field of view and enjoy better visual extension.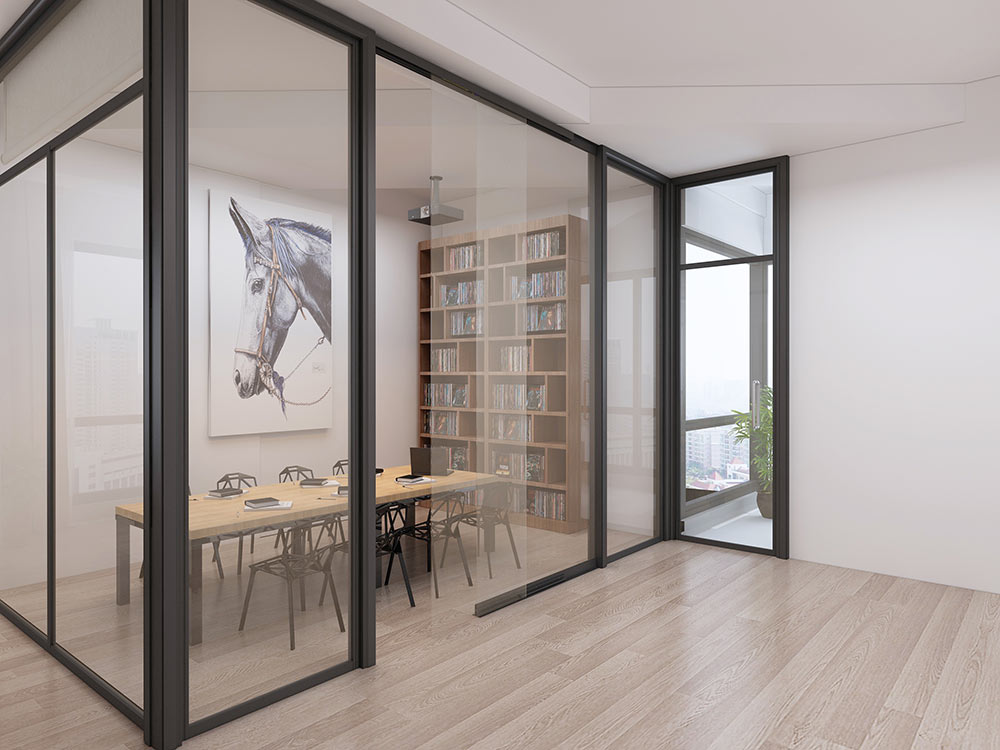 If privacy or the leakproofness is your concern, you can choose a sliding pocket system. It also glides smoothly requiring less than 5 lbs of force to move the door into the wall cavity.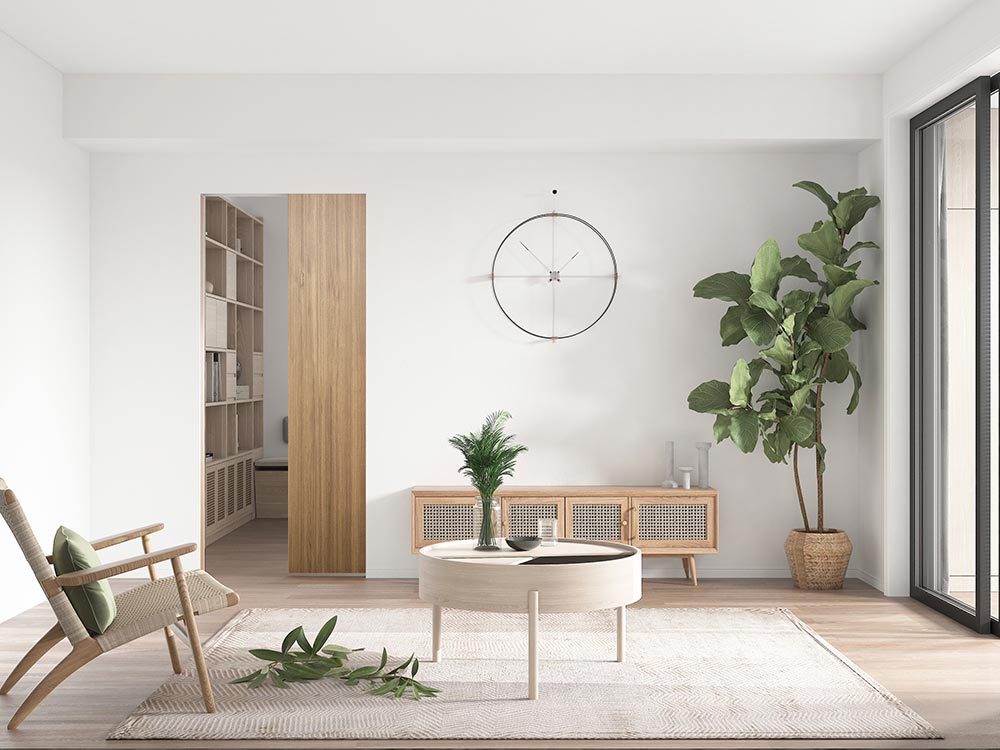 If your pursuit is minimalistic aesthetics, you can choose concealed track sliding door system. Everything but the door are hidden from view, it is so called ghost sliding door system.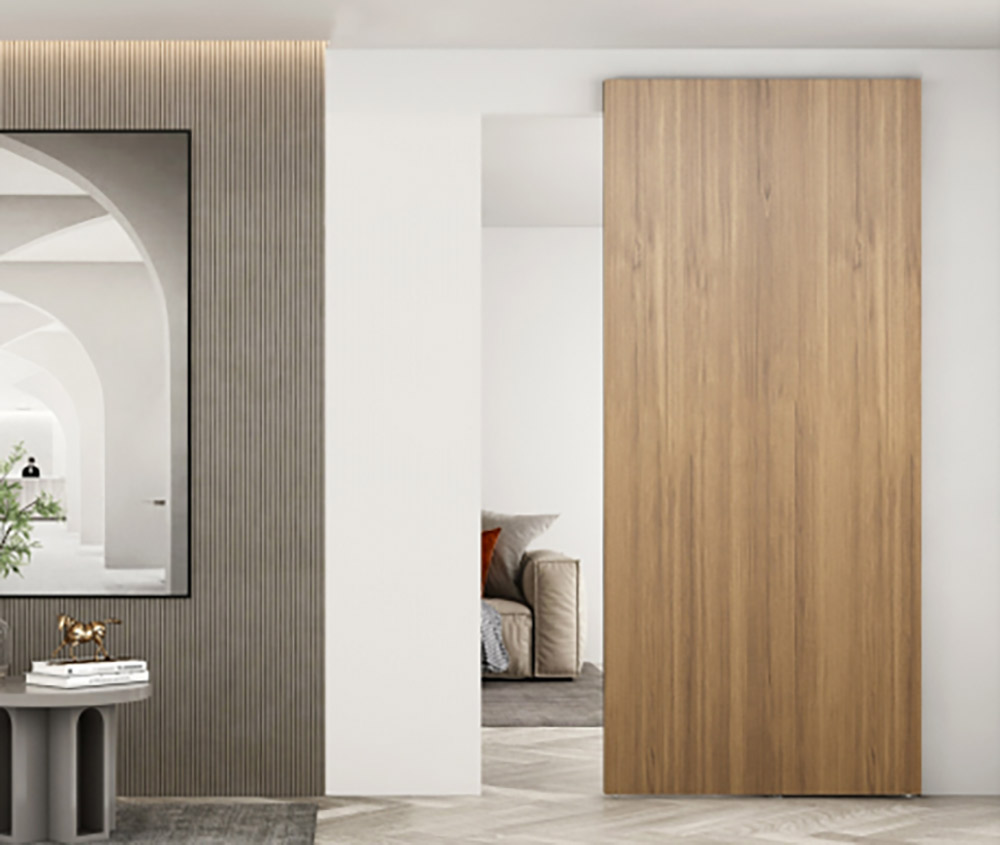 Choosing an Aluminum track sliding door according to your own wishes!