The floor guide is one of the most important components of the sliding door system. It prevents the door from swinging inside & out as the door moves.
Common floor guide has a fixed gap for door thickness, but there are also adjustable ones that can fit your door panel of different thicknesses by adjusting the position of the screws in the floor guide.
Let's take one of our company products (Item No.QT-ZBQ10) as a case to introduce.

Stainless steel SS304                                                                           Carbon Steel                                                                           Carbon Steel
Brushed stainless steel                                                                        Powder Coating                                                                       Stain Nickel
Different Material & Finish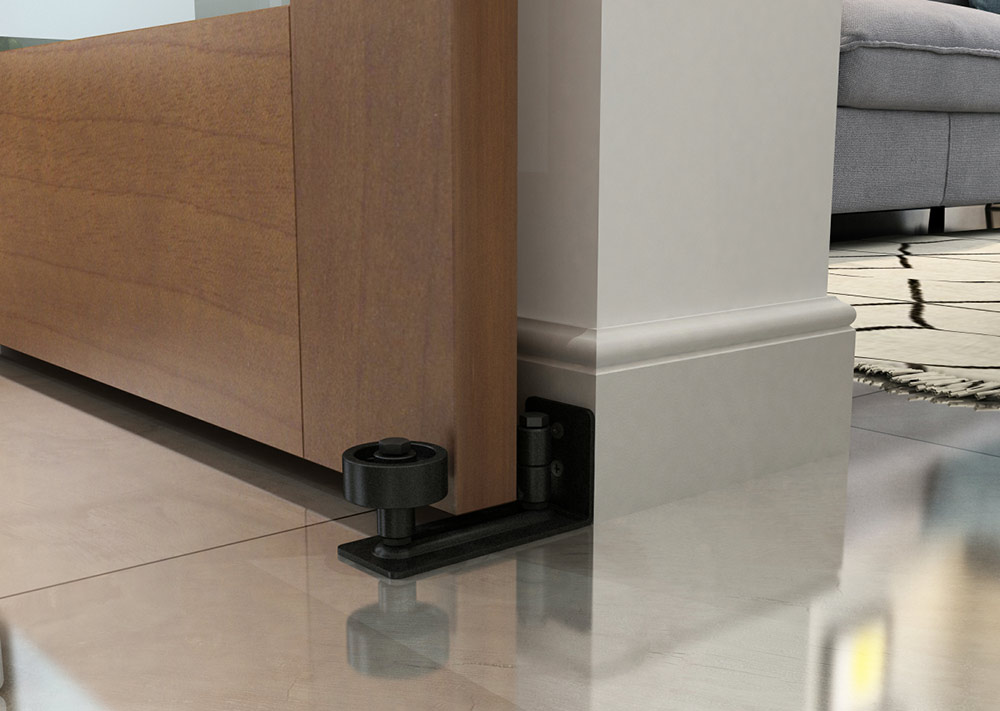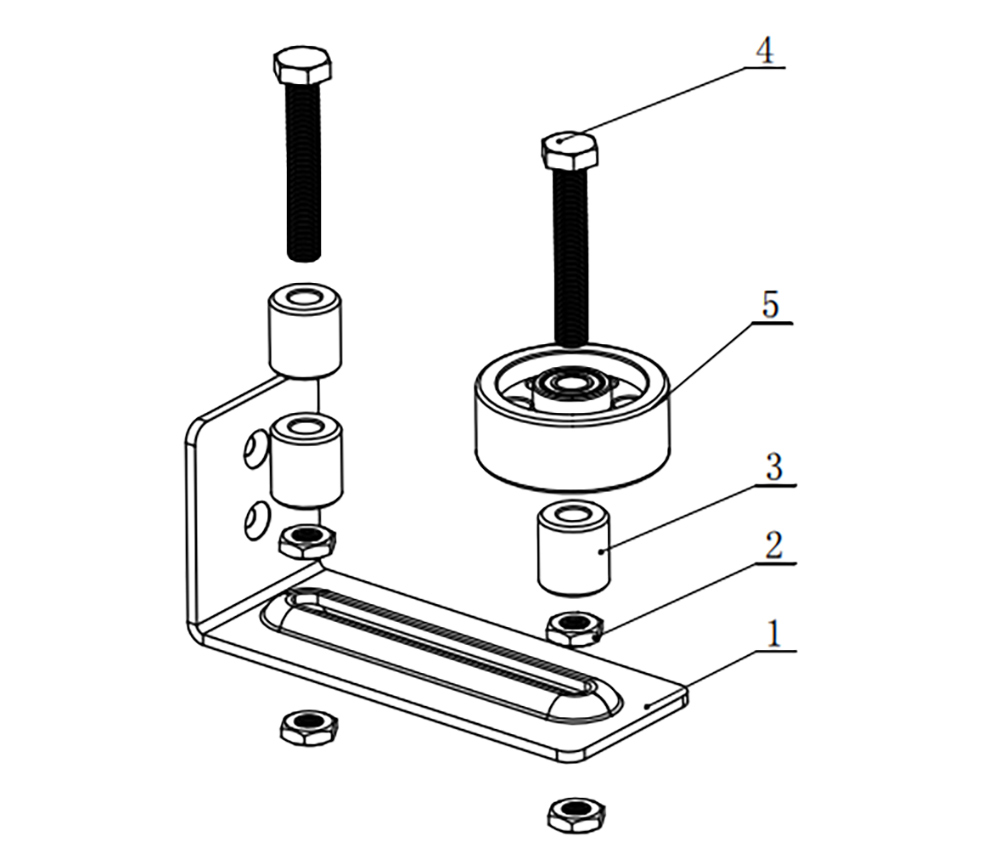 Structural Diagram
Our floor guide has been specially designed to allow the bottom bracket to sit absolutely flat on the floor without scratching by the screws/bolts/nuts, more stable and beautiful.NO groove is required for door.NO drilling on the floor, perfect for carpeted/ tiled floor. Slide smoothly and quietly due to the rotatable bush.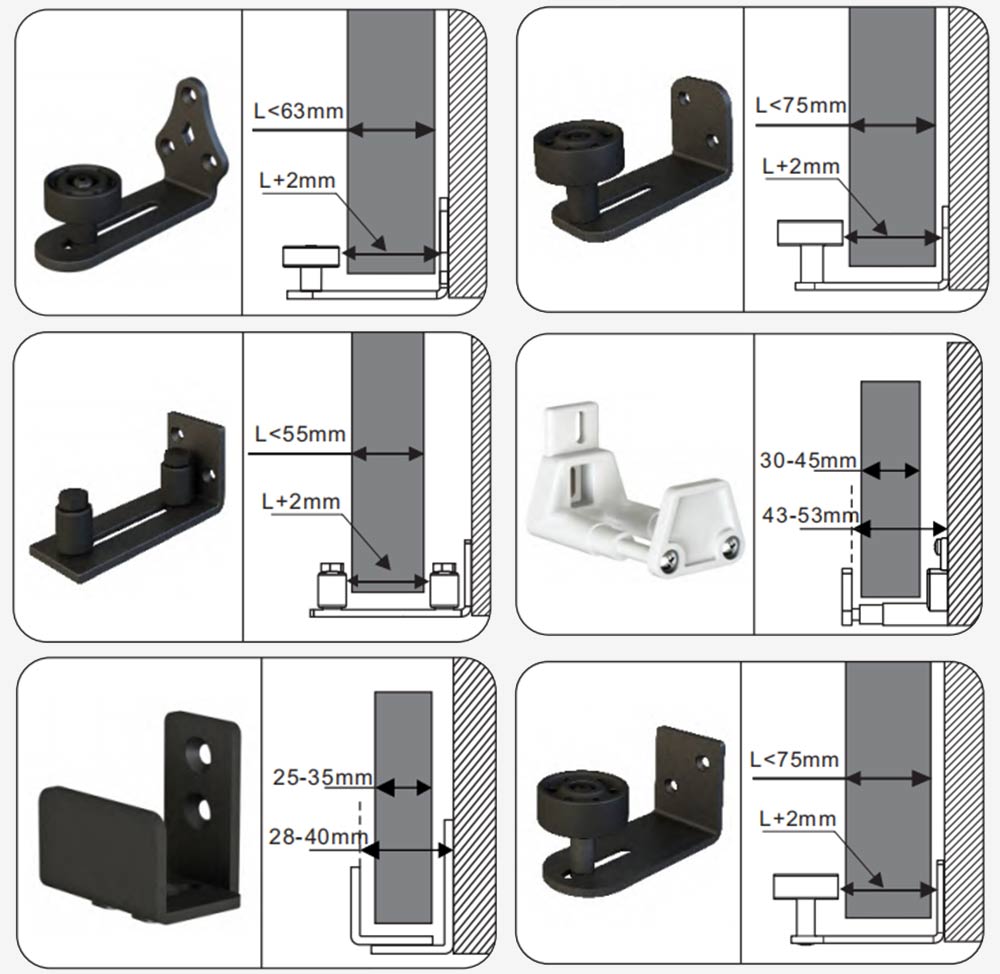 Some other similar items available
With our completed tools and the easy installation instructions, the wall guide installation would be simple and convenient. You could take it a try, please!